End of the road for Coonawarra vineyards?
This article first appeared in Spectator Magazine, 2008
Tyson Stelzer
Vineyards in South Australia's world-famous Coonawarra region are under threat from a proposal to build a highway bypass around the nearby town of Penola.
Compulsory acquisition of more than twenty hectares of prized terra rossa vineyard land has recently been commenced by the local council, sparking a fierce response from vineyard owners.
Under the plan, Parker Coonawarra Estate stands to lose ten percent of its vineyard area, including part of a 1985 vineyard that supplies Cabernet Sauvignon to its USD50 Terra Rossa First Growth blend.
"Coonawarra terra rossa soil is a limited resource," said winemaker Pete Bissell. "Regardless of what we are offered in compensation, the land is irreplaceable. There isn't anywhere else in Australia that can produce wines like Coonawarra can."
Fosters, who sources Coonawarra fruit for eight of its brands including Penfolds, Lindemans and Wynns Coonawarra Estate, would also lose 'super premium' vines under the proposal. "We may also be forced to shut our cellar door," reported Fosters Wine Production Director for Australia and New Zealand, Stuart McNabb.
"Nowhere else in the world have we seen a proposal like this to put a new roadway through a critical viticultural area," he said.
The Rathbone Wine Group, owner of Parker Coonawarra Estate, has presented its objections to the council alongside Fosters and a group of smaller Coonawarra vineyard holders under threat from the proposal.
"We have employed traffic engineers and a legal team to present an alternative bypass route to the council," outlined Rathbone Wine Group Director, Darren Rathbone.
Under this new proposal, the route would largely utilise existing roads to bypass Coonawarra altogether, not only avoiding loss of vineyard land but at the same time circumventing traffic problems in Coonawarra itself.
"The alternative bypass would remove 70mph B-double trucks from the roads used by tourist traffic and slow vineyard equipment travelling between vineyards," Rathbone said. "The Coonawarra Grapegrower's Association has wanted to do something like this for decades."
In spite of objections to the council proposal from some thirty-six vineyard owners and community representatives, the council today released a statement reiterating its commitment to the original bypass plan.
While the council has expressed its support of a long-term plan to build a Coonawarra bypass, it does not consider this to be a feasible short-term alternative to its original proposal.
"The suggested Coonawarra Bypass would be approximately 25km long and would be much more expensive than the proposed bypass route," explained local Mayor, Mark Braes. "Indications are that funding for this alternative route would be very difficult to attract."
Council is scheduled to reconvene next week to consider the future of the project.
"One thing is certain, and that is that this won't be resolved quickly," concluded Pete Bissell. We'll be in for quite a few more rounds of trench warfare, I suspect."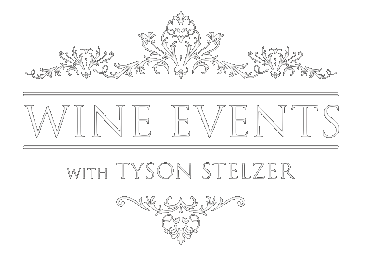 We'd love to add you to our list of friends so you're first to receive updates on all our upcoming dinners, tastings, tours, articles and books.