This article first appeared in Selector Magazine, 2008
Tyson Stelzer
Sydney Surrounds: Hunter Valley
The Lower Hunter Valley
If there's one NSW wine region that you must visit in your life, it is the Lower Hunter Valley. This is the state's most important wine region and its most famous tourist destination. There's a raw Australian beauty to the patchwork of vineyards that lie in the smoky blue shadow of the Brokenback Range. Here you'll find more than 120 wineries, spanning large and small, old and new. In their cellars you'll discover Verdelho with its gentle tropical flavours and a touch of sweetness as well as earthy, savoury Cabernet Sauvignon, first planted at Lake's Folly in 1963. To really experience the flavour of the Hunter, set your course for its most important varieties of Semillon,Shiraz and Chardonnay.
An unlikely place to grow grapes
The Lower Hunter is a bizarre place. Like most famous wine regions around the world, it's a very marginal place to grow grapes. The weather is awful more often than not, with rain coming in erratic, heavy bursts, often at the very worst time of vintage. It's one of the warmest and most humid wine growing regions in Australia and has large areas of poor soil. All this means that it's quite remarkable that the Lower Hunter makes such outstanding wine.
Hunter Semillon
The HunterValley is responsible for the greatest dry Semillon made anywhere in the world – and it represents an absolute bargain in the world of wine. This crisp, dry, unoaked style is grassy, lemony and fresh in its youth and will age magnificently to honeyed, nutty, buttery richness after a decade or two in the cellar. The key to its longevity is its acid backbone, as dramatic and ever-present as the blue silhouette of the Brokenback Range which looms as the backdrop to every Hunter Valley scene.
Hunter Shiraz
The elegance, savoury flavours and fine structure of Hunter Shiraz make it the perfect foil to typically big, rich Aussie Shiraz. It matures from a tart, angular adolescence to a velvety, leathery complexity, reminiscent of great Pinot Noir. In fact, Hunter Shiraz was once dubbed 'Hunter Burgundy'. It's highly susceptible to the vagaries of rain during vintage but a great year will mature gracefully for many decades. The legendary Maurice O'Shea made Hunter Shiraz famous early last century, and you can still see the same 1880 vines that he tended up on the hill behind the cellar door at McWilliams.
Hunter Chardonnay
Chardonnay is Australia's most prolific variety, and it all started in the Hunter in 1971 with Murray Tyrrell's Vat 47 Pinot Chardonnay. The Hunter still grows more Chardonnay than any other variety, although it tends to be in a buttery style that matures relatively quickly. The exception is Vat 47, which Tyrrell's still makes to this day (now without the Pinot component). It will consistently out live most Australian Chardonnays.
Must see, must do… Opera, Jazz and Blues
If you're up for some music in the vines, you'll find a festival in the Hunter to suit every musical taste. 'Opera in the Vineyards' throws together international opera stars, food and wine (www.winecountry.com.au) while 'Jazz in the Vines' is a picnic of grand proportions at Tyrrell's Vineyard (www.jazzinthevines.com.au) and Bimbadgen Blues offers a day of entertainment, wine and food (www.bimbadgenblues.com.au).
 Must see, must do… Travel in style
You'll find enough to keep you entertained for months in the Hunter. Tour the wineries by horse-drawn cart or on bicycle, take a food and wine matching course, line up your visit to coincide with the 'Hunter Valley Harvest Festiva'l or 'Semillon and Seafood Festival' or book yourself a seat at the 'Lovedale Long Lunch'. The Hunter Valley Wine Country Visitors Centre is a 'must visit' to plan your trip, in person or online (www.winecountry.com.au).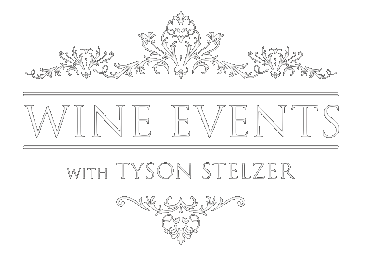 We'd love to add you to our list of friends so you're first to receive updates on all our upcoming dinners, tastings, tours, articles and books.