This article first appeared in James Halliday's Wine Companion, 2012
Tyson Stelzer
It's remarkable to think that until just forty years ago, the vast majority of Australian wine was
fortified. Today, it's fewer than one bottle in twenty-six. That which remains ranks among the finest
and best value fortified wine in the world.
It's puzzling that fortified wines remain inexplicably out of favour among drinkers today. And yet
these styles account for five of James Halliday's six highest scores in his Wine Companion 2012 (and
the sixth is Penfolds Grange). There is no Australian wine style more undervalued right now. And
that's sweet music to the ears of anyone discovering the ravishing joys of fortified decadence.
More than a century-and-a-half of generous supplies of 'Colonial Wine' to the UK proved that
Australia was perfectly suited to fortified wine production. Warm, sunny days ripen grapes well
beyond table wine levels, building up sugar and flavour levels that define the most heady of all
wine styles. Fortification takes place part way through fermentation, while some natural sweetness
still remains. Fermentation is arrested by the addition of a small dose of brandy or neutral grape
spirit, 'fortifying' the wine against spoilage.
An infant fortified wine is a disjoint mix of primary fruit and bitey spirit, calling for the mellowing
influence of time in old oak barrels to soften and build complexity. The longer it matures, from a few
years to many decades, the darker, richer, more complex, viscous and unctuous it becomes. Most
fortified styles are freshened and balanced by blending barrels of many different ages, producing
non-vintage blends.
The average age of the blend dictates its personality as much as the grapes and spirit that gave it
birth. The clever winemakers of Rutherglen in north-eastern Victoria, home to many of Australia's
most celebrated fortifieds, have developed an ingenious naming convention to make fortifieds of
different ages instantly recognisable. "Rutherglen" denotes fortifieds with an average age of 2-5
years, "Classic" 5-10 years, "Grand" 10-15 years and "Rare" more than 20 years.
Muscat is Rutherglen's most celebrated fortified. The grapes of 'Muscat a petit grains rouge' thrive
in the region's warm climate, shrivelling on the vines to reach decadent sugar levels that rival the
very sweetest wines on the planet. In their youth, these are fruity fortifieds of unctuous apricot,
raisin, marmalade and coffee flavours. The journey to "Rare" evolves opulent wines of pitch black
intensity, viscous concentration and thundering intensity of flavour spanning roast nuts, toffee, dark
chocolate, dried figs, even black olives, wood spice and antique furniture.
Rutherglen Tokay shares the grandeur of Muscat, with its own characteristic notes of tea leaf and
caramel. The white grape Tokay produces faintly lighter wines of golden amber hue in their youth,
brooding to equally black potency after decades in barrel. Australia recently signed an agreement
with the EU to slowly phase out 'Tokay' on labels, somewhat controversially choosing 'Topaque' as
its replacement.
Australian 'Port' is also a name of the past, with most makers now labelling these as 'Tawny.'
Australia's history of tawny production is as long and rich as its heritage of grapegrowing, spanning
every warm region from Western Australia's Swan Valley to Queensland's Granite Belt. The
French varieties of Shiraz, Mataro, Grenache and Cabernet Sauvignon have been the mainstay of
production, with a small contribution from traditional Portuguese varieties like Tinta Barroca, Tinta
Cão and Touriga Nacional. Never as sumptuously sweet as Muscat or Tokay, Tawny evolves in barrel
from primary berry fruit flavours into savoury, nutty, chocolaty, toasty complexity and, after many
decades, the savoury potency of green olives, boot polish and smoke.
Seppeltsfield is the Barossa's monument to South Australia's fortified wine heritage, and the
custodian of the only unbroken collection of wines spanning more than 130 vintages in the world.
Seppeltsfield 100 year Old Para Vintage Tawny was first made in 1878 and is released exactly
100 years after vintage. Over this time, the original 1000L has evaporated to less than 250L of
unfathomable intensity, selling for $1000 per half bottle.
Australia's rarest and oldest fortifieds are every bit worthy of their lofty prices, but the good news
for us mere mortals is that a tantalisingly affordable world of fortified joy awaits discovery. Classic
Tawny, Muscat and Tokay from the most revered makers of Rutherglen and South Australia is
frequently priced under $25. In spite of the mesmerising, treacle-like power of Rare fortifieds, it is
usually the more affordable Classic and Grand tiers that are most drinkable and food-friendly.
Tawny is magic with roast nuts, dried fruits, high cocoa dark chocolate or blue, hard and semi-
hard cheeses. Fortified wines are most versatile with a chill, and many makers are now even
recommending that they are served at fridge temperature. In this guise, Muscat and Tokay will
confidently sidle up alongside the richest desserts. No other wine style better complements cakes,
biscuits, Christmas pudding, fruit mince pies, tarts, brandy snaps, bread and butter pudding, cherry
pie, ice cream and, of course, virtually any incarnation of chocolate.
With such tempting dessert matching dexterity, Australian fortifieds are overdue for a renaissance. If
they were to take off, limited supply and long ageing would push prices up to reflect their true value
in the wine world. In the meantime, make the most of Australia's most undervalued wine treasures.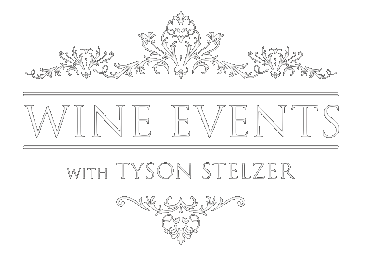 We'd love to add you to our list of friends so you're first to receive updates on all our upcoming dinners, tastings, tours, articles and books.