Significant developments are at hand that look to change the face of this love-or-hate variety in
Australia forever.
"It's crazy to think that two tastes of a wine can change your whole life, but it did!" exclaimed merlot
pioneer Jim Irvine. "I couldn't believe what I was tasting! It was just so rich, so full, so soft, so velvety
and so powerful." It was the late 1970s and Jim Irvine had just experienced his first merlot. Not just
any merlot – the most revered in the world – Bordeaux's prized Chateau Petrus. Thirty years later,
Irvine is making no less than nine different merlots and merlot blends each vintage from his block
high in the Eden Valley. His name is more closely associated with Australian merlot than any other.
What's there to love?
When Irvine first put merlot in the ground, he reckons there were only five or six straight merlots
made in Australia. Now he estimates there are 400, encompassing a vast range of different
styles. "We're finding more and more people are enjoying merlot because it's rich and soft and
unctuous," he explains. "We're trying like heck to make merlot in a riper spectrum, showing softness
and depth and richness." The Irvine merlot style is one of deep plum and ripe raspberry flavours,
often powerful in intensity and tending to high alcohol levels, which he admits make the wines very
obvious. "I hate using the phrase 'sunshine in a bottle', but, boy oh boy, it's a bit like that!" he says.
"If you're paying ten dollars for a merlot, chances are you're looking for a good drink and probably a
bit sweet," suggests Pete Bissell, who has more than twenty years of experience with the variety in
Coonawarra at Wynns and more recently at Balnaves, Parker and Punter's Corner. But there's more
to merlot than sumptuous appeal, as his Parker Coonawarra Estate Merlot attests. "People who
pay $42 are looking for complexity, layers and structure," he says. Such expressions of merlot can
be confronting to the unsuspecting drinker, far removed from the crowd-pleasing familiarity of this
variety.
"Most people are definitely looking for softer styles of merlot," says Yalumba winemaker Peter
Gambetta. "They get such a surprise when we show them our fuller-bodied Smith & Hooper Reserve
Merlot that they don't believe it's merlot at all!"
Irvine suggests that depth of fruit distinguishes Australian merlot from European styles. For merlot
purists seeking a true expression of this elusive grape, purity, focus and tannin structure are prized
above supple, fruity appeal. "What people love about merlot is the plushness of its middle palate,"
says Vasse Felix winemaker, Virginia Willcock. "But there's a weird conception that merlot is a soft
variety. Grown in the right climate and made the right way, it's not soft at all. Look at the right bank
of Bordeaux and they're bloody tough wines which take years to soften."
The Clone Wars
For decades, Australian merlot has struggled to find its place, lost somewhere in this vast expanse
of disparate styles. The journey of this grape has been a notoriously rocky one, and drinkers might
be forgiven for giving up on it altogether – if it weren't for some significant developments only now
beginning to unfold.
Merlot has proven to be something of a grapegrowers' nightmare in Australia. Its vines tend to be
out of balance, naturally bearing crops larger than they are capable of ripening evenly. This means
they're either picked with unripe, herbaceous flavours and harsh tannins, or left on the vine until
they develop ripe, lolly characters and high sugars that lead to high alcohols. Merlot's naturally large
grapes and big bunches are the reason its wines often lack flavour, complexity and structure.
It all goes back to 1965, when a particular merlot clone was imported from UC Davis in California
and quickly became the most widely planted across the country. "It's inconsistent," says Rob Mann
of his plantings at Cape Mentelle in Margaret River. "One year it will give us three tonnes of fruit
per hectare, and the next, eight." Nick Dry is the Viticulturist at Yalumba Nursery, responsible for
overseeing the introduction of new clones. "You talk to winemakers who've dealt with this clone
and their capacity to make good wine is limited," he says.
But change is at hand. "Look to pinot and chardonnay and the difference new clones have made to
these varieties in Australia has been significant," says Dry. "The potential is here for us to do the
same with merlot."
The first signs of this potential are beginning to appear. This year, Jim Chatto fermented the
first crop of a new merlot clone planted at Wrattonbully near Coonawarra for his Pepper Tree
merlots. "My instinct is that this is the best merlot we've harvested!" he exclaims. "It's head and
shoulders ahead of the old merlot clone – significantly better in colour and depth, more focused,
with much finer tannins. There's a purity to the fruit we've not seen before. It's early days yet,
but I am certainly optimistic better clones should go a long way towards improving the largely
underwhelming reputation of Australian merlot."
Peter Gambetta has been playing with these clones for some years at Yalumba and can hardly
contain his excitement. "The new clones are just fantastic," he says. "They'll revolutionise merlot in
Australia."
Putting merlot in its place
The secret to great merlot is not just about the clone. "There have been some world-class wines
made from the same clones planted widely in Australia," Dry points out. The key comes in matching
the clone with the right climate and the right soil. "Merlot is a sensitive grape variety which needs
the right conditions," Willcock emphasises. "You can't just grow it everywhere." She even questions
whether her own home turf in the northern part of Margaret River is too warm to grow great merlot
at all. "It ripens quickly, yet retains its unripe tomato leaf characters and harsh tannins," she says,
adding that the cooler south of Margaret River is better suited.
To Jim Irvine, it's all about the site. "The argument that Australia can't make great merlot from
its old clone is all rubbish!" he exclaims, a case he argues extensively in an article, 'Don't stain the
clone.' For the richer style that Irvine is chasing, the clone seems to work happily enough on his site.
Planted in low fertility, fast-draining, shattered gravel atop a hill, the site naturally regulates the
high-yielding tendency of this prolific clone. On other sites, rigorous work on the part of the grower
can be required to reduce yields to keep the vines in balance.
Even this diligence can't save merlot in tough seasons. "You need a very even year to grow great
merlot," explains Bissell. "In 2008 we had too much heat and it collapsed, in 2011, too little, and
we ended up with green tomato leaf characters. Merlot is less resilient to extremes than cabernet
sauvignon."
Irvine says the problem with merlot is not the clone but where it's planted. "I hate these early picked
things that are weedy and green and lack varietal character!" he exclaims. "It should be taken out of
the areas that it doesn't suit. There really shouldn't be such a thing as cool region merlot!"
Merlot and friends
Not surprising for a variety originating in Bordeaux, merlot has shown its greatest promise on
Australia's famed cabernet turf of Coonawarra and Margaret River. Like everywhere in Australia, it
always seems to be at its best when blended with cabernet. At Cape Mentelle, Rob Mann includes
a proportion of merlot in all three of his cabernet blends, to provide the softer, rounder, more fruit-
driven components to balance the intensity and structure of cabernet.
The cabernet merlot blend is enjoying something of a renaissance of late. "In the 1990s, cabernet
merlot was the 'in thing'," Bissell recalls. "People would come into the Wynns cellar door and ask
for merlot, but we didn't make a straight merlot, so we'd offer them cabernet merlot. They were
delighted – they wouldn't even see 'cabernet' on the label!" The merlot tide waned in the early
2000s, which Bissell blames partly on the derogatory references of the movie 'Sideways' and partly
on soft, cheap, big company blends that spoilt the name of the variety. "But they've come back to
merlot again, so we've been able to make more of our cabernet merlot blends in 2009 and 2010."
Irvine is enjoying the popularity of merlot among the masses, and his sub-$18 merlots now comprise
half his production. "They're a winner for young people in Asia, who are used to soft tannins from
drinking tea," he explains. "This is what makes merlot so appealing everywhere."
For Irvine's plush merlot style, he says the selling point is its ability to sit under food, adding to its
flavour, rather than interfering with it through hard tannins or tough oak. "Roast duck is the best
combination with merlot – you've got to have roast duck!" he exclaims. "But if you really want to be
just sheer decadent, merlot with chocolate mousse or mud cake! Aaah! Merlot with dark chocolate
is one of the most sensuous tastes you can get. And they say you can't have chocolate with red
wine! Rubbish, absolute rubbish!"
The only way is up
Look for the pace of change in merlot to pick up quickly in the next few years. The Yalumba Nursery
will be releasing even more new clones to be planted next year, and those which have gone into the
ground in recent years will begin to bear fruits. "Considering that merlot has had a fairly low status
in Australia, there's been a lot of planting in recent years, driven largely by the new clones and the
promise that they bring," says Dry. "A new story is beginning, a real chance for a new start."
Next spring, Rob Mann will plant and graft more new clone merlot at Cape Mentelle. It will be three
years before he harvests any fruit, but he sees huge potential in achieving more consistently ripe
fruit with better tannins. "If we can improve our merlot quality by 100 percent, it's potentially a
huge step in improving our wines," he says.
To Peter Gambetta, it's a new age for Australian merlot. "As the availability of these clones becomes
more widespread you'll see a transformation in Australian merlot across all price points and
wine styles. They'll revolutionise merlot and the perception of merlot in the same way that the
Burgundian clones did with chardonnay in Australia ten years ago."
Worth tasting:
Hardys Nottage Hill Merlot, 2011 $10.00
Mike Press Adelaide Hills Merlot, 2009 $14.00
Yalumba The Y Series Merlot, 2010 $15.00
Balnaves of Coonawarra The Blend, 2010 $19.00
Cullen Margaret River Red, 2009 $20.00
Kay Brothers Amery Vineyards Basket Pressed Merlot 2010, $22.00
Church Road Hawke's Bay Merlot Cabernet Sauvignon 2009, $26.00
Philip Shaw No 17 Merlot Cabernet Franc Cabernet Sauvignon, 2009 $27.00
Majella Coonawarra Merlot, 2008 $28.00
Irvine The Baroness Barossa Merlot Cabernet Franc Cabernet Sauvignon 2009 $50.00
David Franz Merlot Cabernet Sauvignon Petit Verdot, 2010 $37.00
Parker Coonawarra Estate Terra Rossa Merlot, 2009 $40.00
Petaluma Coonawarra Merlot, 2008 $50.00
Irvine The Baroness Barossa Merlot Cabernet Franc Cabernet Sauvignon, 2009 $50.00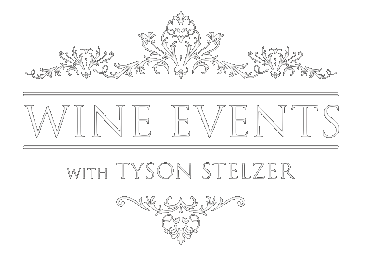 We'd love to add you to our list of friends so you're first to receive updates on all our upcoming dinners, tastings, tours, articles and books.