The Riesling you never knew
This article first appeared in James Halliday's Wine Companion, 2012
Tyson Stelzer
Just when we thought we had Riesling all figured out, along came wood-matured, semi-sweet, single
vineyard and super-textural versions to spice up this love-or-hate grape. There's a new world of
Riesling awaiting discovery, and it's not what you expect.
It's a radical thing to find Riesling of creamy succulence, subtle sweetness and slippery texture rather
than pristine, racy citrus fruit in the Clare Valley. When winemaker Kerri Thompson created her
first KT and the Falcon Melva Riesling in 2005 it proved to be a tough sell. "People found it a little
overwhelming and I was constantly finding myself explaining it," she says. Now it sells itself. "In
recent years I can't keep up with demand. The 2011 sold out in six months, I've got people putting in
orders for the 2012 and it hasn't even been bottled yet!" Riesling, you've changed.
Thompson reports a steady stream of new Riesling drinkers in their late 20s making their way to
her tastings in the Clare Valley for the first time this year. "They come admitting that they're more
Pinot Grigio people than Riesling and are drawn to Melva rather than the finer and more traditional
Riesling styles. They talk about it as more alive and more exotic, with a textural quality. There's
never really a discussion of whether they like dry or sweet but instead, 'I really like this wine and I
didn't realise that Riesling could taste like this!' It's great to be able to show people who love wine
that something can taste totally different to what they were expecting."
Thompson's approach is revolutionary in a region characterised by high-tensile Rieslings of often
bracing acidity and pure fruit definition, honed by fermentation using reliable commercial yeasts in
stainless steel tanks. Her three single vineyard Rieslings stand out not so much for containing varying
levels of residual sweetness but because she's not afraid to build texture and body. Inspired by
the richer Rieslings of Europe, she dares to ferment using wild yeasts in old French oak barrels and
allows the juice to remain in contact with its skins to pick up flavour and structure. To build, in her
words, something slippery, textural and chewy.
The rise of semi-sweet Riesling
Thompson's Riesling is not noticeably sweet, never more than the equivalent of two-thirds of a
teaspoon of sugar per glass, and usually less than one-third. But even this can make a difference.
D'Arenberg frontman Chester Osborne once nicknamed his McLaren Vale Dry Dam Riesling 'The
damn dry Riesling!' No longer. In 2008 he introduced a little sweetness to this tense, early picked
style. The equivalent of less than half a teaspoon per glass saw his sales double. "It's helped that it's
still a $15 wine," Osborne adds. "People don't want to pay over $20 for a Riesling unless it's a really
well known brand."
The rise of the medium sweet Riesling in Australia began in Tasmania in 2003. "James Halliday
brought a bottle of Dr Loosen Kabinett on a fishing trip and inspired me to make 100 cases in a
similar style in 2003," recalls Andrew Hood, creator of the infamous Frogmore Creek FGR. As the
story goes, someone wrote 'F***ing Good Riesling' on the side of tank and the name stuck, albeit
under the conservative pseudonym of 'Forty Grams Residual' (a reference to forty grams per litre of
residual sweetness, or a little more than a teaspoon per glass). By 2010, Frogmore was selling 3,000
cases of FGR a year. "We're going to have to plant more Riesling or buy in fruit because we simply
don't have enough!" declared an ecstatic Hood at the time. Just a spoon full of sugar, as they say.
Not everyone is convinced. "I was pouring a medium sweet local Riesling and it was moving very
well, until I was chastised by a journalist for not pouring a dry Riesling," reports the capable young
sommelier of Launceston's celebrated Black Cow Restaurant, James Welsh. "It wouldn't have been a
problem if it were labelled Mosel or Alsace!" He hasn't poured it since.
The secret to the success of Tasmania's sweet Rieslings is not about sweetness at all. If it were,
the ripe, late picked sweet Rieslings made on the mainland by Orlando, Yalumba, Kaiser Stuhl and
Hardys in the 1980s would never have given the grape such a bad rap. Tasmania's secret is the
tension of its cold climate acidity, and it's this matching of place and sweet Riesling style that makes
magic.
Making Riesling to suit its place
In 2004, Bannockburn's intuitive winemaker Michael Glover discovered a profound thing while
working with Riesling master Ernie Loosen in Germany's Mosel Valley. "Loosen made a wine from
the Wehlener Sonnenuhr vineyard for a private client, fermented much drier than usual. With less
than one-quarter of its usual sweetness it seemed it was no longer Wehlener Sonnenuhr. It could
have been from Washington State or Tasmania or anywhere. It had lost what made it Mosel. The
style goes implicitly in hand with the area and it's up to us to experiment to discover which style
works."
Glover came to Bannockburn with "Loosen in my brain" and made three vintages of Riesling in
his style, fermenting very clean juice to forty grams per litre of sweetness. "I really wasn't happy
with the wines," he admits. "In 2011 I threw out the textbook and the rule book and abandoned
everything that would clean up the juice. I fermented dirty juice in oak barrels, creating a wine of
texture and grip – and that wine is the most classic Riesling we've ever made from this site. It's
exciting to think that we should be trying to find our own way, not following anyone else. We need
to do what's right for our site."
It's a different answer for every site. In Western Australia's Great Southern, Larry Cherubino makes
no less than eight Rieslings under his eponymous label, a strong contender for the most Rieslings
under one brand anywhere in the country. They span the full spectrum of dry, medium sweet and
dessert sweet, from single vineyards, single subregions and regional blends. No two wines have the
same level of sweetness and all use varying degrees of wild yeast and stirring of the lees (dead yeast
cells after fermentation) to enhance the texture and draw out the character of each site.
In the Yarra Valley, young talent Sarah Fagan threw out the oak fermentation, cloudy juice and
lees stirring traditions of DeBortoli to create Rieslings inspired by a winemaking stint in Germany's
Rheingau. "We played it safe in the past, making conventional Riesling, aromatic, mineral and
pristine, but without pushing any envelopes," she admits. "When I came back from Germany I
adapted a few things to create more texture, pressing a bit longer, letting the juice come in contact
with oxygen, and leaving a touch of sweetness in the wines. It's amazing what happens when you
leave a bit of sugar in – the wines just walk out the door! Everyone is getting excited about these
styles, from the Euro fanatics to the everyday drinkers. They're getting people drinking Riesling
again."
Food matches
Riesling's changing personalities align it with an ever more diverse range of cuisines. With more
textural presence and savoury complexity, the traditional seafood matches of dry riesling step up
to richer dishes of chicken and duck. A little sweetness opens up a whole new world of spice, and
restaurants like Longrain and Spice Temple are lapping up KT and the Falcon Melva. Medium sweet
Riesling is the perfect partner with creamy white cheeses. And when it comes to a Riesling to drink
long into the night at a bar, a touch of succulent sweetness is just the thing. Could semi-sweet
Riesling be the perfect nightclub wine?
Josef Chromy winemaker Jeremy Dineen would likely think so. "Riesling has spun me out!" says the
maker of two dry Rieslings, a medium sweet and a dessert style near Launceston. "I just love it! Most
people assume that being here in Tassie my passion should be for Pinot Noir and sparkling wine. But
to make sublime Riesling is just as difficult and just as much a challenge as making great Pinot." And
perhaps great Riesling deserves just as much respect.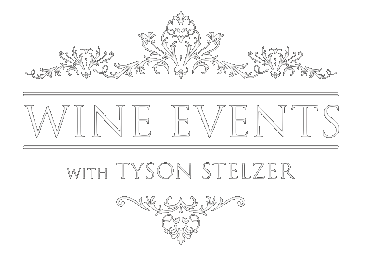 We'd love to add you to our list of friends so you're first to receive updates on all our upcoming dinners, tastings, tours, articles and books.