What's next after sauvignon blanc? Sauvignon with a difference. The classic sauvignon style of the
past is making a comeback – and there's more to this love-or-hate variety than it may seem.
Before my life-changing encounter with That Sauvignon Blanc, I had a very simplistic view of the
personality of this happy-go-lucky variety. Pungent and playful, fruity and often sweet, potent
and unmistakable, the darling of the bistros, and the antichrist according to most self-respecting
sommeliers of downtown Melbourne. Sauvignon as I knew it was about flaunting flavour over
structure, made simply in sterile stainless steel tanks, released early, and you dare not go near an old
bottle, for fear that it had long since turned flabby and feral.
All this changed in 2007 when That Sauvignon Blanc was thrust into my hands unannounced by
Alphonse Mellot, one of the most revered practitioners of Sancerre, the Old World capital of
sauvignon in the Loire Valley in the middle of France. This was nothing like sauvignon as I knew it.
It sang with hazelnuts, cedarwood and spice and it sliced through my mouth with wincing, searing
acidity that impaled my tongue like a Jedi-wielded lightsabre.
I knew enough of Mellot's wines to suspect that this was Edmond, his top cuvée from old vines in a
single vineyard, fermented in mostly new French oak barrels, building texture and stamina as it aged
for a year on its dead yeast cell lees prior to late release. A promising start to the guessing game,
but it all went horribly downhill for me from there. I guessed That Sauvignon Blanc must have been
a decade old – ancient by the standards of sauvignon as I knew it. "Wrong!" grinned Alphonse, with
a wink that said, "I'm about to blow everything you know about sauvignon out of the water." That
Sauvignon Blanc was Alphonse Mellot Cuvée Edmond 1983, just the second vintage ever made. In
dazed disbelief, I scrawled in my notes, "At twenty-four years of age, it's merely starting its life – this
sauvignon blanc will live fifty years, easy."
Three years later, in the southernmost reaches of the Upper Yarra Valley, another unannounced
bottle proclaimed that it's not just France that can conjure sauvignon like this. Gembrook Hill
nurtures lean, austere sauvignon from old vines at a cool elevation, fermented partly in large,
old 'puncheon' barrels and held on lees for a year before bottling. This wine was spicy and complex,
with lemon zest accents, retaining profound purity and primary fruit definition. With haunting
memories of Edmond stirred, my performance in this guessing game was slightly less shameful.
Gembrook Hill Sauvignon Blanc 2002 has many wonderful years ahead of it yet.
There's nothing new about sauvignon like Gembrook Hill in Australia, but never have we been
privileged to more choice of truly thrilling renditions of this variety than right now. A good number
of Australian winemakers have experienced an epiphany much like my encounter with Edmond. "We
were sitting in the square in the middle of Sancerre after visiting Alphonse Mellot and my wife
Leanne asked me if I could make her a sauvignon like this," recalls De Bortoli Yarra Valley Chief
Winemaker Steve Webber. That moment sparked an impassioned pursuit of sauvignon blanc at De
Bortoli. Webber returned to the Yarra, assembled a long line of Sancerres and asked his winemaking
team how they could create this style.
The vineyard was their first target, nurturing vines to ripen fruit at balanced alcohol levels. "Picking
after veraison is a good idea!" Webber quips, referring to the point when a grape ripens beyond
green and hard. At the greener end of its flavour spectrum, sauvignon's signature gooseberry,
capsicum, cut grass, green pea and asparagus notes can be pronounced, characters which Webber
strives religiously to avoid. Downplaying varietal character of any kind is his priority, exploiting every
trick in the winemaking book in his quest. "Warm fermentation helps to blow off some primary fruit,
and putting the wine through malolactic fermentation softens some of those sauvignon varietal
notes." Malolactic converts the tart green apple 'malic' acidity into soft, creamy 'lactic' acidity.
Texture is Webber's prize, achieved through whole bunch pressing, wild yeast fermentation in old
oak casks and ageing and stirring on lees. Not afraid of the funky, earthy complexity that invariably
comes with this recipe, he affectionately refers to De Bortoli Estate Grown Yarra Valley Sauvignon
as "our dirty girl!"
Adelaide Hills winemaking mainstay Geoff Weaver has long admired Webber's sauvignon, and
especially between eight and ten years of age. "Texture is an under-discussed element in Australian
wine," he emphasises. This is the focus of his Geoff Weaver Ferus Sauvingon Blanc, which he
describes as somewhere between Loire Valley steel and Marlborough exuberance. "Ferus was my
attempt to encourage wine loves to take sauvignon seriously," he explains. "So many wine drinkers
look down on sauvignon, but it can be complex, long-lived, interesting and age-worthy, not unlike
chardonnay."
Weaver's aspiration is sauvignon of understated character, carrying complexity and interest,
which he achieves thanks to his mature, low-cropped, cool climate vineyard. Fellow Adelaide
Hills winemaker Brendon Keys (BK Wines) emphasises that limiting the crop of his vines is crucial
to achieving ripeness without high alcohol. "We shouldn't chase that forward, New Zealand
passionfruit style," Keys suggests. "Cropped at higher levels, you need higher alcohol to achieve
fullness in the palate, and I really don't like that style." His priority is more zesty, more interesting
and more food-oriented sauvignon. "Picking early is the key to avoiding tropical characters, almost
so tart in the vineyard that you think, 'Oh man, should I be picking now?'"
This is a philosophy increasingly articulated by Australia's most intuitive sauvignon minds. At
Margaret River's Vasse Felix, Virginia Willcocks blends sauvignon with semillon and picks both with
what she calls "knife edge" acidity. "I'm looking for savoury nuances, not tutti fruity wines," she says.
Barrel fermentation of just one-fifth of the blend in new oak is crucial not only for texture and spicy
flavour but "to build the palate out and bring some sweetness and succulence to the mid-palate."
When it comes to creating sauvignon of complexity, texture and endurance, a captivating dynamic
of experimentation has emerged across the country. And it seems there are no rules. Geoff Weaver
uses some solids from pressing in the ferment to enhance texture, Virginia Willcocks is playing with
full skin fermentation (virtually unheard of in Australian white winemaking), with an addition of
just one percent adding tannin texture to the finished wine. At Bannockburn in Geelong, Michael
Glover takes this to the extreme, fermenting half of his sauvignon on skins for grip, structure and
flavour. He adds ten percent riesling for aromatics and, equally bizarre, ferments a portion in Italian
Acacia barrels. While old barrels are usually favoured, Margaret River's Lenton Brae co-ferments its
sauvignon and semillon entirely in new French oak, and the fruit completely soaks it up. For more
subtle oak impact, The Lane Vineyard in the Adelaide Hills ferments its Gathering Sauvignon Blanc
Semillon in a huge 4400L cask. Vigneron Marty Edwards explains that oak imparts a creaminess
much like a white Bordeaux blend. "With the texture and density that oak brings it makes for
versatility with different cuisines," he explains. "Gathering is sauvignon blanc for grown ups!"
Textural definition and varietal restraint open up a world of food-matching possibilities for
sauvignon. "We're seeing more and more Asian fusion cuisines, and one-dimensional, acidic
sauvignons just don't work," Edwards comments. Its multi-faceted personalities now make
sauvignon one of the most versatile partners on the table. Perhaps no match is more celebrated
than with the local goat's chèvre of Sancerre. One of the most profound food and wine synergies
of my life was in a little café on the eve of my tasting with Alphonse Mellot, when five local chèvres
made magic with a 2004 Sancerre, both cheese and wine lifting flavour and texture of the other in
equal measure.
In spite of its versatility, sauvignon blanc of texture and complexity remains a tough sell. "The
market is aflood with full-flavoured sauvignon and it's hard to convince people to spend more than
$15," bemoans Webber. Edwards explains that his Gathering has been better received in the UK
than Australia. "The NZ 'sauvalanche' has made it tough," he says. "People see 'sauvignon' and
assume it's one-dimensional."
This is all beginning to change as more sauvignons are made in this style and the buzz of
conversation intensifies. Last year, Flametree's insightful winemaker, Cliff Royle, launched an
unusual and controversial wine for Margaret River, a single subregion, single varietal sauvignon
blanc utilising every barrel fermentation trick in the book. "I wanted to make sauvignon in a way
that would challenge a lot of the conventional thinking about this grape variety," he says. "I did this
deliberately because I wanted people to think about this wine and not just drink it."
Sauvignon worth contemplating. The days of Australia's favourite white variety are far from over.
When it comes to intriguing wines of complex allure, they're only just beginning.
Twenty wines you should try
Flametree Margaret River Sauvignon Blanc Semillon 2011, $22
De Bortoli Estate Grown Yarra Valley Sauvignon 2011, $22
The Yard Channybearup Vineyard Sauvignon Blanc 2011, $25
Vasse Felix Sauvignon Blanc Semillon 2011, $25
Cape Mentelle Sauvignon Blanc Semillon 2011, $27
Dominique Portet Sauvignon Blanc 2011, $28
Frogmore Creek Fume Blanc Sauvignon Blanc 2011, $28
Howard Park Western Australia Sauvignon Blanc 2011, $29
Bannockburn Sauvignon Blanc 2011, $29
Flametree Margaret River S.R.S. Sauvignon Blanc 2011, $32
Oakridge Limited Release Fumé 2011, $32
Nepenthe Petraea Sauvignon Blanc 2010, $32
Gembrook Hill Yarra Valley Sauvignon Blanc 2009, $33
Cherubino Pemberton Sauvignon Blanc 2011, $35
Cherubino Porongurup Sauvignon Blanc 2011, $35
Cullen Vineyard Sauvignon Blanc Semillon 2011, $35
The Lane Gathering Single Vineyard Sauvignon Blanc Semillon 2009, $35
Geoff Weaver Ferus Sauvignon Blanc 2009, $39
Cape Mentelle Wallcliffe Margaret River Sauvignon Blanc Semillon 2009, $45
Lenton Brae Wilyabrup Semillon Sauvignon Blanc 2011, $50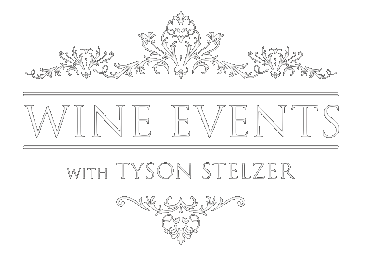 We'd love to add you to our list of friends so you're first to receive updates on all our upcoming dinners, tastings, tours, articles and books.