This article first appeared in Barossa Living, Winter 2011
Tyson Stelzer
The vinous landscape of the Barossa is practically unrecognisable from a half-century ago. The oldest wine guide on my bookshelf, published in London in winter 1971, mentions just six Australian wines and all of them are fortified: three ruby ports and three sherries. Three years later, Dan Murphy wrote of the Barossa in my second-oldest guide, "Whereas a wine drinker can change from being a sweet sherry [fortified] toper to a claret lover in a matter of months, it takes many years to convert a vineyard to cope with his conversion."
Fortuitously, the Barossa's century-old plantings of grenache, mourvèdre and shiraz are equally valuable for table wine production as they once were for port. So it was that the Barossa followed the call of the market and made the tough shift to table wines between the 1940s and 1960s. A half-century on, Australian wine is no longer permitted to bear the 'port' name ('tawny' is the most common replacement). Fortified wines remain a tough sell, but there are remarkable treasures to be discovered among the Barossa's most historic barrel halls, glorious remnants of those heady days of old.
Seppeltsfield is the holy grail of Australian fortifieds. Celebrating its 160th birthday this year, the history of this grand wine village lives on in some 24,000 barrels containing more than seven million litres of fortified wines dating from 1878.
This represents the world's only unbroken collection of wines spanning more than 130 vintages. Released at 100 years of age, just 200-250L of Seppeltsfield 100 Year Old Para Vintage Tawny remains from the original 1000L, laid down a century prior. That's just 600 bottles for the entire world. Forever. For everything that this represents, a retail price of less than $1000 (half bottle) seems ludicrously undervalued. You'd better discover it before the rest of the world does and make the pilgrimage to taste this wine at least once. The best way to do this is by booking a place in The Centenary Tour, which features tastings of all of Seppeltsfield's top fortifieds in its 'Paramount' range as well as your birth vintage.
Seppeltsfield Fortified Winemaker James Godfrey has been blending these incredible wines for 33 years. Against popular opinion, his advice is to drink them cold. "We encourage people to drink all of our fortifieds really chilled," he says. "This knocks the alcohol down a bit without suppressing the fruit or the complexity too much."
Vintage port (or whatever we're supposed to call it now – there is no obvious option and many makers have simply opted for 'VP') differs from tawny in more than just vintage. Scaffolded with arresting tannins, vintage ports mature and soften in bottle and typically demand at least twenty years to begin to show at their best.
Times may be changing but the Barossa remains the proud home of the majority of Australia's finest tawnies and VPs. Take yourself back to the future and sip them cold this winter.
 
Penfolds Club Reserve Classic Tawny NV, $15
A small price to pay for a tawny of 5-10 years average age, it's only a few dollars more than the Club Tawny, but a big step up in intensity of savoury rancio character and spicy dried fig, raisin and toffee flavour. Always have a bottle open for cold night emergencies!
Dutschke Old Codger Fine Old Tawny NV, $18
Old Codger is proof that you don't need to be 160 years old to make Barossa tawny of complexity and dignity. Irony aside, it has more persistence and concentration than anything else on the shelves under $20. Fresh and lively red fruits meet the toasty, nutty complexity of maturity, with notes of coconut oak.
Peter Lehmann The King AD2019 1998, $25
Mighty kind of the good folk at Lehmann to print the ideal drinking date on the front label rather than losing it in the small print on the back, because the key with this vintage port style is having the patience to wait. When you do, those firm tannins will soften to reveal fresh, bright cassis fruit and globs of dark chocolate.
Turkey Flat Pedro Ximénez NV, $25/375mL
That's pronounced 'Yi-me-nez,' or PX, if you prefer. It's a cheeky, boozy, spirity thing, rich and brimming with burnt toffee, raisins in brandy, marmalade and dark chocolate. It's so viscous you could pour it over ice cream – or someone you love.
Dutschke The Tawny 22 Year Old Tawny NV, $35/375mL
Some components in this blend are more than thirty years old, accounting for its viscosity, intensity and layers of rancio, dark chocolate and burnt nut complexity. Exactingly blended, it's balanced seamlessly with young material to maintain its freshness and vitality.
Seppeltsfield VP Touriga 1987, $45
Goodness, how can they charge so little for a wine about to celebrate its silver anniversary? I was still in primary school then! A privilege to buy a VP without the obligation to put it down for another decade or two. Pre-aged and ready to go with delightful aged complexity, spice and dark chocolate.
Grant Burge 20 Year Old Tawny NV, $65
Grant Burge's solera (stacked blending system) provides an intricate balance of rich, luscious mature character, freshened up immaculately with younger fruit-focused material. The result is impressive rancio complexity of butterscotch, roast nuts and dark chocolate.
Seppeltsfield Paramount Oloroso NV, $149/500mL
"The very best of what we do across the range" is James Godfrey's description of Seppeltsfield's cleverly named Paramount wines. Oloroso is an oak-aged sherry style that doesn't attract the flor yeast of other sherries. Incredibly concentrated and complex yet fresh and lively, it tastes of nuts, toast, vanilla, cherry liqueur, dark chocolate and honey biscuits.
Seppeltsfield Paramount Tawny NV, $349/500mL
Immaculately assembled on the lees in the bottom of the 100 Year Old Para barrels, this wine contains a little of every vintage ever released of the 100 year old, from 1878 until (currently) 1911. Livened up to an average age of around forty years, it's incredibly fresh. What a privilege to taste this piece of Australian wine heritage!
Penfolds Great Grandfather Rare Tawny Series 10 NV, $350
A blend of the best parcels of Grandfather, with an average age of more than thirty years, this is a wine of monumental concentration, intensity and power, yet restraint, poise and delicate balance. Its complexity is off the clock (no point listing flavours – you name it, it's got it!) and the finish lasts for a full three minutes.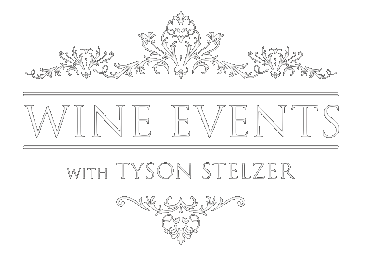 We'd love to add you to our list of friends so you're first to receive updates on all our upcoming dinners, tastings, tours, articles and books.