One blend to rule them all
This article first appeared in Barossa Living, Spring 2011
Tyson Stelzer
The early 1960s were heady days for Barossa reds. Robert Menzies pronounced Yalumba Galway Vintage Claret 1961 the greatest wine he'd ever tasted, prompting the birth of Yalumba The Signature in 1962. Penfolds Bin 389 was born two years prior. Then, legendary creator of Grange, Max Schubert, conceived what he himself named the best wine of his illustrious career, Penfolds Bin 60A 1962. It is now Penfolds' most successful show wine of all time, heralded on countless occasions as the greatest Australian red ever produced.
These wines have two things in common. All contain Barossa fruit, at least in part, and all are blends of cabernet and shiraz. An unlikely partnership in the wine world, the cabernet shiraz duo first found its place in Australia in the late 1880s as generic "claret." Its revival in the 1960s defined it as Australia's most definitive and most unique red wine.
A half-century later, you'd hardly know it. Consumers today prefer to reach for straight shiraz or obscure alternative varieties rather than shiraz cabernet blends. They're missing some of the finest wines in the country.
Penfolds Bin 389 will celebrate its 50th release next year and Yalumba The Signature is celebrating its 50th birthday this year. I recently had the privilege of tasting the full span of the history of The Signature, and I was amazed at the poise and vitality of the 1964 and even more so of the brilliant 1966. The 1980s were made in a leaner style and have aged well, contrasting with the bigger and more oaky 1990s. Today, The Signature has come home, now 100% Barossa fruit, with a focus on lower alcohol and more sensitive use of oak. Never in its fifty year history has it shown such detail of black fruits, pepper and violet perfume than in the current release of 2006.
At the top end, Barossa cabernet shiraz is all-conquering. In the five year history of The Great Australian Red, a wine show dedicated exclusively to this blend, which I co-host with UK wine writer Matthew Jukes, every winner has been a Barossa wine, at least in part. Glaetzer Godolphin, Wolf Blass Black Label, Penfolds Bin 389, Yalumba FDR1A and Jacob's Creek Johann have all shared the coveted crown.
At the bottom end, shiraz cabernet is always your best bet for BBQ quaffing. The sub-$20 class of The Great Australian Red last year was the most consistent flight of bargain wines I've tasted in any show, with silver and gold medals won by almost one-fifth of the entries. The sub-$20 trophy has always remained in the Barossa, too, claimed by Yalumba The Scribbler (thrice!), St Hallett Gamekeeper's Shiraz Cabernet and Penfolds Koonunga Hill Seventy-Six Shiraz Cabernet.
Why, then, among tens of thousands of wines made across this country every year, are only about 100 cabernet shiraz blends produced? And why doesn't every one of the Barossa's 170 or so red-blooded winemakers create one? It's time consumers rediscovered shiraz cabernet, and encouraged more makers to revive this great blend and again make Australian wine history.
St Hallett Gamekeeper's Shiraz Cabernet 2009, $14
The trusty Gamekeeper's Grenache blend has been pepped up a notch with the introduction of shiraz cabernet to the arsenal. With dancing red berry fruits, mixed spice and finely structured tannins, it's ready to put on quite a performance at your next family BBQ.
Penfolds Koonunga Hill Seventy-Six Shiraz Cabernet 2009, $18
The namesake of the legendary 1976 KH (still going strong!), this is long-ageing Penfolds engineering at a price for the masses. A decade in the cellar is mandatory to break through a cage of finely strung tannins and discover the black fruits and pepper of this shiraz-led style.
Yalumba The Scribbler Cabernet Shiraz 2009, $20
Fresh out of the blocks, the new vintage Scribbler is more taut and lithe than ever, making it a long-distance superstar. With cabernet in the lead, its crunchy, vibrant form needs at least a decade to hit its peak. Is this the most age-worthy vintage ever of one of the best value reds in the world?
Dutschke WillowBend Shiraz Cabernet Merlot 2009, $20
The hallmark of Dutschke's wines is the crunchy acid poise of Lyndoch in the southern Barossa. Even a denser vintage of his entry blend captures the expression of the house. Big black fruits and dark choc oak pack a lot of punch for twenty bucks.
Yalumba The Signature Cabernet Shiraz 2006, $47
Yalumba champions Barossa cabernet shiraz at every price, and The Signature is its most historic and most consistent expression. Elegant perfume, glittering spice and textural pepper equate to monumental longevity. Undoubtedly one of the wines of the vintage for the Barossa.
Glaetzer Anaperenna 2009, $50
Far from the most expensive, Anaperenna is my favourite of Glaetzer's wines on account of its vibrancy of black fruits. Shiraz leads with its focused spice complexity and lingering pepper. It's at once juicy and taut, with cabernet tannins honing the finish.
Penfolds Bin 389 Cabernet Shiraz 2008, $65
Australia's most famous and longstanding cabernet shiraz blend is set for a very bright future. The outstanding 2008 vintage demands at least a decade, and preferably two, for its steely tannin structure to uncoil. A masterfully blended benchmark.
Jacob's Creek Johann Shiraz Cabernet 2005, $75
Orlando's top red has proudly waved the shiraz cabernet flag for years, and 2005 is its finest expression yet. Released late, it's already showing notes of game and spice complexity to its berry, plum and menthol fruit profile, but it will be a decade before it fully reveals itself.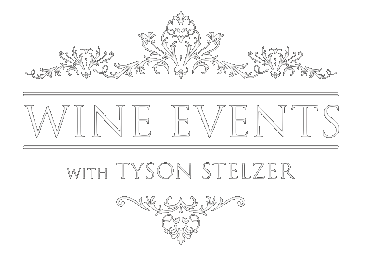 We'd love to add you to our list of friends so you're first to receive updates on all our upcoming dinners, tastings, tours, articles and books.