Four worlds of cabernet: The Zema Estate International Cabernet Tasting 2010
It has been said that a wine estate should be judged more on its lesser wines than its flagships. By the same token, perhaps it would be fair to assess a region more on its lesser vintages than its strongest? If so, the Zema Estate International Cabernet Tasting 2010 was a most revealing exercise.
The theme this year was the 2006 vintage, an enlightening season in each of the regions represented: not one was without its challenges, and for all manner of different reasons. It was as if this was a tasting of four completely separate worlds of cabernet, revealing some stark lessons for the stylistic expressions of this variety.
In the Bordeaux commune of St Estèphe, late September rains hit merlot hard, decreasing both the volume and quality of harvest and hence increasing the percentage of cabernet sauvignon in the final blends. It was a more traditional vintage for Bordeaux, lacking the exuberance with which we have become familiar in recent seasons.
In California's Rutherford region, the growing season was punctuated by a wet spring and heat spikes during summer. Ultimately, its defining challenge proved to be a cool finish to the season, with growers opting to leave fruit to hang long on the vines until some vineyards were not even harvested at all.
It was the cold that was the theme in Margaret River, too, which experienced the coldest summer since 1959. Here there would be no long hang times to chase big, alcoholic styles.
Coonawarra did not suffer to the same degree, although drought and heat stress during vintage did make for an early harvest. Vintage rains providing some reprieve, making for a normal harvest date for fruit still on the vines. An unfair advantage for Coonawarra? Hardly. Next year, the region's challenging 2007 season will be the ultimate leveller.
The philosophy of the Zema International Cabernet tasting is the same each year: a comparison of one vintage of cabernet from four key regions of the world. Five wines from each region are served blind in two flights of ten, with two regions represented in each flight – and no suggestion of which region is in which flight.
From the first two wines it was clear that we were leading out with Rutherford and Margaret River. Sensible – a comparison of two regions characterised by a cold vintage. And yet the disparity between the wines was like day and night. So much so that it proved to be very simple to correctly identify the region of each wine on first tasting.
The Rutherfords were distinctive because of their levels of ripeness, the fruit showing signs of shrivel from those long hang times. Alcohols were tightly clustered between 14.6% and 14.8% and fruit profiles were ripe, lacking in freshness and in some cases verging on dryness and portiness, albeit without the jammy sweetness that characterises warmer seasons in this region. There was a coarseness to the tannins in all of these wines, a combination, to varying degrees, of assertive oak and high levels of extraction during fermentation.
In Margaret River, where the fruit was not left to hang, there was a distinct green thread running through the wines, in some cases clearly unripe. Tannins were consistently finer-grained, more textural and integrated than those of the Rutherfords. Here, alcohols fell between 13 and 14%. The contrast with the Rutherfords makes a strong statement about the respective styles that are being chased by makers in these regions.
This is a timely discussion at the height of the frenetic 2009 Bordeaux en primeur release, a vintage heralded widely as one of the finest of modern time – but also among the ripest. Buyer, beware. Bordeaux varieties at 15, 15.5 and even 16% alcohol may flatter with their plush, exuberant fruit in their youth, but the clash of drying, spirity alcohol with the assertive tannins of these long-lived styles may well plunge these wines into imbalance long before they reach maturity. Has the age-old adage that the ripest vintages of Bordeaux are the finest finally gone too far? High alcohol Australian shiraz has learnt some sobering lessons this past decade. As the globe continues to warm, other regions would do well to take heed.
In the second flight of Coonawarra and Bordeaux, the stylistic cavern between the two regions was not nearly so broad and yet the distinctiveness of the regions was equally unmistakable. Again, correctly identifying the region for each wine proved to be straightforward. The classic flagposts of Old World and New World were reliable here. Bordeaux consistently showed more structure; Coonawarra more fruit expression.
The question for 2006 St Estèphe is whether the wines possess sufficient fruit character to live out those tannins in the cellar. Time will judge this vintage one way or another but expect to find vast disparity between the haves and the have-nots. The key, as always, is to buy only the wines of the finest makers.
In this tasting, Bordeaux betrayed itself in two cases by excessive levels of brettanomyces (barrel yeast infection) and in one case, cork taint (all of the Australian wines were screw-capped; all of the imports, natural cork).
Two bottles of each wine were opened and in three cases the two bottles were vastly different. One cork tainted, one oxidised and one cork scalped. All three were sealed with natural cork. How long until the overseas wine world pulls its head out of the sand when it comes to screw caps?
It was ten degrees when I pulled in at Zema Estate on this sunny winter's morning. At this temperature, the alcohol in even the ripest wines did not show as heat on the palate. It would, no doubt, be more apparent on a warmer day.
Challenging vintages make for exciting comparisons. The lows are low, for sure, but the diversity is exaggerated and the highs are all the more captivating. In great vintages, it is the season that deserves the credit; in tough years a great wine owes all to its vineyard and its maker. Truly outstanding makers stand tall while others fall around them.
Flight 1
Provenance Vineyards 2006, Rutherford, $40, 14.7% alcohol
Big, ripe and powerful, with attractive blackcurrant fruit and looming, coarse tannins. One bottle badly oxidised.
91 points
Devil's Lair 2006, Margaret River, $55, 13.5% alcohol
A lean, green machine, loaded with all the green fruit allusions you could conjure. Firmly, finely structured but lacking tannin ripeness. Great length and finesse but ultimately not quite ripe.
91 points
Vasse Felix 2006, Margaret River, $38, 14.0% alcohol
There's some lovely, bright, sweet redcurrant fruit ripeness here but it clashes with tart, leafy, unripe components, leaving it sweet and sour. Fine tannins, good persistence.
92 points
Rubicon Estate 2006, Rutherford, $75, 14.7% alcohol
A big black beast, powerful in every dimension, swirling with sweet, ripe blackcurrants and blueberries. Tannins are looming, chewy and coarse and the oak is timbery and dessicated. Good length. I'd like to see more brightness, acidity and freshness, please.
90 points
Quintessa 2006, Rutherford, $140, 14.6% alcohol
A schizophrenic personality, on the one hand sweet, raisined and jammy and on the other, sappy and green. Assertive, stalky, extractivve tannins and coconutty oak.
88 points
Cape Mentelle 2006, Margaret River, $80, 14.0% alcohol
This will never go down among Cape Mentelle's finest vintages, but it certainly deserves a place among Margaret River's best 2006s. There's consummate balance and poise here, with precise blackcurrant and mulberry fruit edging into the spectrum of green capsicum and nettles. Great finesse and texture of tannins. Unmistakably the child of a cool season, but immaculately assembled from well sorted fruit. It will live very long.
95 points
Beaulieu Vineyard 2006, Rutherford, $65, 14.7% alcohol
My bottle was cork-scalped, stripped of fruit definition with little more than a frail cage of tannins remaining. The other bottle was significantly better.
NR
Moss Wood Margaret River 2006, $100, 14.0% alcohol
Cool, calm and collected, there's a fragrant lift to its expressive redcurrant and capsicum fruit profile. With no lack of fruit concentration, nicely honed tannins and precise line and length, it certainly has a promising future ahead of it.
94 points
Woodlands Robert 2006, Margaret River, $110, 13.0% alcohol
Gracefully poised, there is a touch of musk to its green-edged fruit spectrum. The palate shows control and balance in spite of its green streak, with tannins that are ripe and seamlessly integrated into its bright redcurrant fruit and marzipan oak. Precise line and length.
93 points
Hewitt 2006, Rutherford, $80, 14.8% alcohol
A looming monster, potent, black and meaty. The concentration here is explosive, ricoheting with all manner of black fruits in a jungle of massively structured, extractive tannins and warming, drying alcohol. For all that, it has good line and length and some semblance of balance. If bigger means better, then this is best, but for me it will forever remain a tough challenge.
91 points
Flight 2
Leconfield Coonawarra 2006, $30, 14.0% alcohol
A big, robust Coonawarra at the riper end of the scale, with no shortage of oak to support its powerful, ripe blackberry and blackcurrant fruit and looming, slightly coarse tannins. Bright acidity pulls everything into line on the finish, leaving it quite well balanced.
92 points
Katnook Estate Odyssey 2006, $95, 14.0% alcohol
A big, ripe, modern wine with iodine, liquorice, blackcurrant and fruit cake oozing from every crevice. There's a slick of new oak carrying it along but it's got the concentration of fruit to handle it. The tannins are fine, as is the length, but  will it go the distance?
91 points
Chatetau Beau-Site 2006, St Estèphe, $55, 13% alcohol, 34% Merlot
Rank, funky, short, metallic and stripped, if you want to know what devastation the all-conquering beast of brettanomyces can leave in its wake, here is your textbook example. What possesses a maker to release such an abomination I shall never understand.
82 points
Zema Estate Family Selection 2006, Coonawarra, $45, 15.0% alcohol
There is a clash of bold, ripe mulberry and cassis fruit meeting menthol and lantana, at once overripe and raisined and at the same time tart and edgy. Nonetheless, it's long, fine-grained and full of vibrant flavour.
90 points
Chateau Montrose 2006, St Estèphe, $225, 12.5% alcohol, 28% Merlot
Jeremy Oliver hosted this tasting with great prowess, and on every wine my impressions agreed with his, except one. Jeremy liked it. I didn't. Fine-grained, textured and taut, certainly, but to me there is no recovering from this level of wild game and horse yard character galloping through the wine. The finish is left dried out, metallic and challenging. Another Bordeaux falls to brettanomyces. This time, an expensive one.
84 points
Chateau Lafon-Rochet 2006, St Estèphe, $65, 13% alcohol, 20% Merlot
Wines like this will epitomise the debate over whether 2006 Bordeaux has sufficient stuffing to go the distance. It's restrained, certainly, and there's nothing to fault about its sinewy, fine-grained, textured tannins or its bright, mineral acidity. But, for all that, it's light-on for concentration and body. It improved with time in the glass and is certainly worth a punt in the cellar. Clean, balanced and well made.
92 points
Wynns John Riddoch 2006, Coonawarra, $75, 14.0% alcohol
This is a triumph of all the hallmarks of great Coonawarra cabernet. Masses of dusty capsicum, coiled up blackcurrant fruit and a trail of firm, fine-grained tannins, framed by dusty oak. It's persistent, fine-boned and linear with an exceedingly long and glorious life ahead of it. Give it two decades, and more.
95 points
Cos d'Estournel 2006, St Estèphe, $350, 13.5% alcohol, 20% Merlot
Cos has worked hard to clean up its brettanomyces issues of ages passed, and this is one of the cleanest vintages I've seen. It's a wine of massively-proportioned tannins, fine and taut, but unapproachable now; a disposition that is further reinforced by its tart, sour acidity and charry oak. Give it time and its red cherry and berry fruits will emerge. There's already some complexity of vegetables and charcuterie. Very long-lived.
92 points
Chateau Calon Segur 2006, St Estèphe, $145, 13% alcohol, 33% Merlot
The surprise highlight of the Bordeauxs and quite a bargain in this line up. Great poise, focus and finesse, structured around fine-grained tannins. There are hints of oyster shells, cedar and dried herbs which morphed into blackcurrant fruit after some time in the glass. A classic St Estèphe, seamless, and with an extremely long and exciting future ahead of it.
94 points
Brands The Patron 2006, Coonawarra, $55, 14.9% alcohol
Another surprise. The vibrancy of its primary blueberry, blackberry and mulberry fruit belied its age and its alcohol, giving the wine a brightness and a purity that stepped it forward in this company. Fine-grained tannins, persistent fruit profile, well-controlled oak and a freshness to the acidity point toward at least a reasonable future in the cellar.
93 points
Kudos to the Zema team for putting this outstanding tasting together and to so many of Coonawarra's winemakers for turning out. Tastings of this nature can be ruthless, and it takes spine to line your wines up alongside the great wines of the world. Ultimately, it is this daring that will help to take Australian wine to the next level.
Tyson Stelzer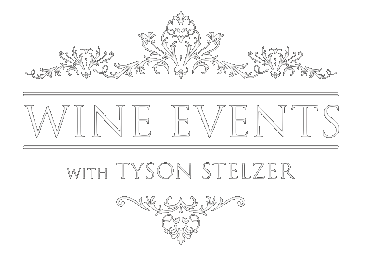 We'd love to add you to our list of friends so you're first to receive updates on all our upcoming dinners, tastings, tours, articles and books.