Two thousand small things
We've all heard it before. Great wines are made in the vineyard. The best vintages make themselves. The most important thing a winemaker can do is nothing. And so it goes.
And we believe it, don't we? Particularly from the mouth of a modest winemaker in the company of an awe-inspiring bottle. I certainly took their word for it. Or I used to.
How do you frame an objective comparison that fairly separates the work of the vineyard from that of the winemaker? Burgundy has always beckoned, offering its tapestry of labels from the same vineyard, each with the fingerprints of a different maker. But even here the vast diversities of style can equally be attributed to different approaches in the vineyard.
The only true comparison would be to take a single batch of fruit, treat it in different ways and line up the results blind.
When one of McLaren Vale's most talented winemakers, Michael Fragos, offered to show me some winemaking trials he'd been working on at Chapel Hill, I imagined there might be some obvious differences. What I did not exect to see was a profound variation in the flavours, aromas and textures of the wines. It was a tasting that would forever change my paradigm of winemaking and my esteem for those who have mastered its craft.
"These are trials that we do in the winery every year," Fragos explained. "We no longer simply accept the way we were told to do things at university, but we put each step in the process to the test."
The first comparison was of different alcohol levels. The process of dealcoholising wines by "reverse osmosis" is not uncommon in the modern wine world, particularly in finding the "sweet spot" of a wine deemed to be too alcoholic.
The comparison here was a little different, in that it started with a wine at a normal level and compared it with samples manipulated to lower levels. Chapel Hill "The Parson's Nose" Shiraz at its usual 14% alcohol was balanced and plush, remarkably superior to the samples treated by reverse osmosis. At 12% alcohol it had lost its plush fruit sweetness and palate warmth, instead tasting drier, with coarse tannins. At 10% its fruit perfume was gone and it had become more savoury, with a hard graininess to its structure. At 8% it was no longer worthy of being called wine, its freshness stripped altogether, smelling more like dirty grape juice and tasting coarse and astringent.
This comparison was purely hypothetical for Chapel Hill, which doesn't use reverse osmosis to adjust its wines. Instead, any changes deemed necessary are achieved in the vineyard. "We're using a lot of biodynamic processes and finding that we're getting flavour and tannin ripeness earlier, which naturally keeps alcohol levels down," Michael explained. Which is, of course, precisely as it should be.
The next line-up compared filtered and unfiltered wine. The 2008 McLaren Vale Cabernet Sauvignon on the left burst with violet perfume, and the palate showed lovely, lush fruit presence and tannin finesse. The 2008 McLaren Vale Cabernet Sauvignon on the right was a world apart, having had its perfume and fruit presence stripped away, leaving the impression of a green edge and coarse tannins. Predictably, the wine on the right had been filtered, although, significantly, only by means of a light filtering through a coarse "diatomaceous earth filter." It is not uncommon knowledge that such filtering takes something away from the wine. I just had no idea that even a light filtering could take so much.
Such filtration is not normally performed on this wine. Fragos instead uses a "rack and return" technique, in which the wine settles in barrel and is then siphoned off, leaving any solid material behind.
Please excuse a further diversion into the technical world of winemaking to introduce the next set of wines. The structure, flavour and colour of red wine is extracted primarily from the skins of the grapes. During fermentation, these float to the surface and form a solid "cap". Winemakers employ a number of methods to keep the juice in contact with the cap, such as "heading down boards," in which a barrier is used to keep the cap from floating to the surface, "plunging," where it is pushed down using a piston-like process, "pumping over," in which the juice is pumped from the bottom of the tank and sprayed over the cap and "vinomatics" or "roto-fermenters," the winemaking version of a cement mixer.
Of the two 2010 McLaren Vale Cabernet Sauvignons that Fragos presented, one was pumped over and the other plunged. A subtle difference? So I might have anticipated. This time it was the wine on the right that really sang. The perfume was more expressive but the real surprise came on the palate. The tannins were more textural, more complete across the full palate, less angular and less bitter on the finish. There was more purity of fruit and more persistence. This had to be the plunged wine. "We've always used plunging but wanted to look at what difference pumping over would make," Fragos explained. It may take more muscle during vintage, but the results speak for themselves.
As does a comparison of 2010 McLaren Vale Shiraz in vinomatics (rustic, coarse tannins and some reduction), pumped-over in closed tanks (a little coarseness to the tannins and a  touch of reduction) and plunged in open tanks (finer, more controlled tannin texture and greater finesse). These three methods produced different alcohol levels, too, due to the differing capacity for alcohol to evaporate: plunging produced 14.4%, pumping-over, 14.6% and vinomatics, 14.8%.
The type of yeast used in the winery produces different flavours in the finished wine. This time, the comparison was between the neutral Champagne yeast normally used by Chapel Hill and a more expressive yeast. Predictably again, the imposter came up second best: more reductive, gunflinty and lacking those pretty floral notes.
The final comparison was one much more familiar to many of us: Chapel Hill The Vicar 2007 in screw cap and in cork. The show-down was perhaps a little contrived here. "Wines under different closures should be prepared differently, but because we bottle this wine under screw cap, it was made in this way." Nonetheless, such comparisons can still be instructive and the results certainly spoke loud and clear. The first wine displayed a lovely floral, violet perfume and better palate fruit definition. The second showed muted aromatics, less mid-palate fruit presence, less persistence and softer tannins. No prizes for guessing that the second was the cork.
It was the progressive Bordeaux owner Jean Guyon who said recently, "Wine is made up of two thousand small things: all detail is an effort, and everything is important." Not until this tasting with Michael Fragos did I appreciate just how important every detail can be.
Tyson Stelzer.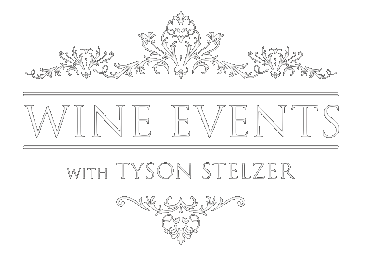 We'd love to add you to our list of friends so you're first to receive updates on all our upcoming dinners, tastings, tours, articles and books.