This article first appeared in QANTAS The Australian Way, 2012
Tyson Stelzer
Getting down to earth about Australia's most revered vineyards.
An eerie familiarity filled the room when Tim McNeil Riesling 2010 made its first public appearance
during a Clare riesling seminar. How could the first vintage ever made possess such profound
echoes of wines the audience had tasted many times before? I cornered McNeil the moment the
session concluded and he spilled the secret: his vineyard occupies a privileged position in line with
Jeffrey Grosset's fabled Springvale vineyard, Knappstein's legendary Acland and the famous Mount
Horrocks site in the finest soils of Watervale.
There's nothing unusual about the voice of the soil singing out above the melody of the maker. In
the most revered vineyards of Burgundy, Alsace, Champagne and across Germany, not only are
the fruits of adjacent sites often destined for different labels, a single vineyard might be shared by
dozens, even hundreds of makers. These are the legendary Grand Crus of Europe, vineyards with
names more renowned even than the historic estates who tend them.
Australia has no such classification of vineyards and while brands tend to rule in the marketplace,
the voice of the place speaks just as articulately in our finest sites as it does in Europe's. If Watervale
were to name a Grand Cru, McNeil's vineyard would surely be part of it. Old vines embedded in red
loam soils over chalky limestone bedrock, perched in the highest reaches of the district, define a
distinctive character in every vineyard in their wake. Grown, harvested and vinified differently by
their makers, each of these rieslings carry unique fruit profiles, but the voice of the site speaks in
deeper, more profound tones of inherent texture, chalky minerality imparted by limestone, and
lingering persistence of flavour.
The signature of the most distinctive vineyard can transcend even the grape variety itself. Slightly
north of Springvale on exactly the same soil, Kerri Thompson's Churinga shiraz exemplifies precisely
the same limestone-infused mineral structure and long-lingering finish.
In the Hunter Valley, Andrew Thomas refers to the Braemore vineyard as "The Montrachet of the
Hunter Valley," after Burgundy's most famous Grand Cru. Both Thomas and Pepper Tree Wines
source semillon from this site. These wines share a spectacular purity, a seamlessness and a
persistent acid structure with Tyrrell's HVD Semillon and Keith Tulloch Semillon. Joining the dots,
all are sourced from old vineyards on the same sandy alluvial flats of Hermitage Road. This strip
has captured the imagination of half a dozen of the Hunter's most talented makers, creating an
unspoken competitiveness, not unlike Burgundian comparisons of Montrachet under many labels.
As Australian viticulture comes of age, its most distinguished sites are increasingly sought after and
a dynamic is beginning to emerge in which the same vineyard name appears on more than one
bottle. I first referred to the Lusatia Park vineyard as 'The Grand Cru of the Yarra Valley' six years
ago. Planted in the Upper Yarra by Stephen Shelmerdine in 1985, this year it supplied beautifully
refined chardonnay and pinot noir to Shelmerdine Wines, De Bortoli, PHI, Oakridge and others. This
distinctive site intricately connects each of its wines with a silver thread of delicate finesse, electric
acidity and chalky minerality.
Qantas – The Australian Way | Wine Feature| Tyson Stelzer | June 2012
As discussion rages across Australia in drawing lines to demarcate specific subregions within key
wine zones, perhaps a more reliable indicator of style and quality should be sought in identifying
vineyards and little pockets of adjoining sites that are privileged to similar conditions.
While Australia doesn't need a formal cru classification to recognise its Grand Crus, our finest
vineyards are equally worthy of Grand Cru respect. And unlike the ear-splittingly expensive Grand
Crus of Europe, every wine mentioned here sells for under $75, and many less than $40. The lofty
heights of Grand Cru are at last within reach.
Grosset Springvale Watervale Riesling 2011, $36
Jeffrey Grosset has made riesling from the Springvale vineyard for thirty-two vintages and his
experience produces wines of ever-finer molecular precision, reflecting greater detail and mineral
definition of the highest vineyard in Watervale. 2011 is characterised by particularly refined lemon
blossom and lime zest.
Wines by KT Churinga Vineyard Shiraz 2009, $40
Kerri Thompson is fastidious about managing these fifty-five year old vines sustainably to capture
every nuance of character of the site. The result is a dark, concentrated red wine of refreshing poise,
structured with finely honed tannins and the mineral texture of limestone subsoils.
Thomas Braemore Hunter Valley Cellar Release Semillon 2006, $45
The inventive Andrew Thomas exemplifies the skill of the Hunter's new wave in capturing the spirit
of one of the Hunter's finest sites. His masterpiece is a sublime expression of linear structure and
spellbinding line and length. The magic of the cellar builds butterscotch complexity into a zesty
lemon and lime profile.
Oakridge 864 Lusatia Park Vineyard Chardonnay 2010, $72
A new star has risen in the firmament of Australia's brightest chardonnays. When chardonnay
master Dave Bicknell caressed Lusatia Park fruit in the finest vintage in years, the result sent
shockwaves through the Australian wine fraternity. The electric energy, high-tensile acidity and
textured minerality of this site are spellbinding.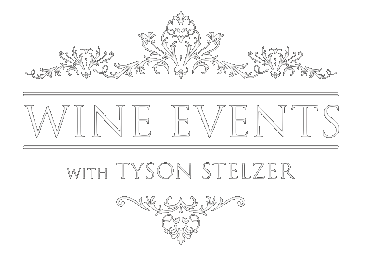 We'd love to add you to our list of friends so you're first to receive updates on all our upcoming dinners, tastings, tours, articles and books.