Green Champagne: The quickening march to sustainable vineyards
No French wine region has been revolutionised over the past two decades as dramatically as Champagne. And no appellation has needed it more desperately. For decades, Champagne has been the laughing stock of responsible growers everywhere, notoriously piling on herbicides, fungicides, pesticides, fertilisers and even Parisian rubbish to shamelessly bolster its poor vines to ludicrous yields. But the slow march to change is gathering momentum on the hillsides of Champagne, and in the past two years it has intensified like never before. Though not as you might expect.
In the silent dormancy of winter, the skeletons of naked vines reveal the stark disparity of soil treatments, even from afar. From the upstairs terrace of his home above his Larmandier-Bernier cellars at the southern end of the Côte des Blancs, Pierre Larmandier showed me a panoramic view of the hillside of Vertus. 'Ten years ago, we could look out and it was only our vineyards that appeared green in winter, thanks to grasses cultivated in the mid-rows, but now there are more and more,' he points out excitedly.
It's a spectacular visual manifestation of a slow yet steady transformation in the mindset of Champagne growers. Just 17 years ago, Larmandier and Anselme Selosse (Jacques Selosse) expressed interest in purchasing a vineyard in Vertus, and the agent was surprised that both showed such interest in the way the vines had been tended, without the use of herbicides, having never seen buyers interested in this before.
Selosse and Larmandier were instrumental among a small band of like-minded growers, the radical pioneers who inspired a generation of Champenois to embrace responsible viticulture. Their story is well familiar, and rightfully celebrated. Now a new chapter is unfolding, with an unexpected and dramatic twist.
Later on the same day, I found myself bumping through the hallowed ground of Le Mesnil-sur-Oger on the edge of Vertus in the big truck of Larmandier's neighbour, organic leader Pascal Doquet. A stark and surprising reality begins to emerge as he points out the green vineyards: Louis Roederer, Taittinger, Moët & Chandon. 'The large houses are planting grasses in the mid-rows, ploughing and taking better care of the vines than the small growers,' he reveals.
The romanticised aura of growers as the heroes who are saving Champagne from the industrialised menace of the houses has long been the rhetoric of the wine world. Not only is this a fundamentally flawed and simplistic misconception, the truth today is that precisely the opposite is playing out between the vines.
Nobody understands this better than Doquet, president of Champagne's organic body, Association des Champagnes Biologiques. It was a sign of the evolution of the mindset of the region that Doquet was elected a board member of the Syndicat Général des Vignerons in 2018. 'It was significant for them to have an organic grower in this position!' he exclaims.
'The big houses are in contact with the customers and have to show a better and greener technique in response to public expectation,' he points out. 'Growers who are selling their grapes don't have to show customers what they are doing in the vineyards.'
The truth in Champagne today is that the leaders in sustainability in the vines and the wines, those whose vineyards set the pace in thwarting chemical intervention and who inspire, encourage, cajole and incentivise their partners to take up the challenge and step into a new millennium of responsibility are, with a small number of notably famous exceptions, not by and large the growers themselves, but the houses and cooperatives, even and most notably some of the biggest players of all.
Louis Roederer and Veuve Clicquot have forged forward as the new leaders of Champagne's eco-revolution. 'The change in the vineyards in the last decade has been unbelievable!' enthuses Dominique Demarville (Veuve Clicquot). 'The growers were the pioneers, and now the big houses have done great things in our own vineyards.'
The big dilemma of yields
While it took famous growers to lead the charge towards more environmentally friendly practices, if this were to ever gain widespread traction, it had to be the big houses who took it up. For Champagne, sustainability is more than just doing the right thing for the vineyards, the workers, the planet and the customers – an eco-friendly approach shakes the very core of the fabric of the champagne model, not only in how the grapes are grown but, tellingly and crucially, in how the growers are paid.
Champagne's antiquated and grossly simplistic classification system has long dictated that growers are remunerated on nothing more than volume and cru, with a blatant disregard for quality. No wonder yields have spiralled in recent decades, reaching an average of nearly 100 hectolitres (hL) per hectare in the first decade of the new millennium, from less than 60hL over the 30 years prior. In the enormous 2018 vintage, there were reports of as much as 250hL per hectare on the southern Côte des Blancs.
'The problem with Champagne is that every grower considers the maximum yield permitted by the appellation to be an economic minimum,' Jean-Hervé Chiquet (Jacquesson) admits. 'About 90% of growers harvest the maximum permitted by the appellation, plus whatever remains on the vines.' For the full story on excessive yields, see Has the Bubble Burst? in the The Champagne Guide 2014-2015.
In 2018 the maximum permitted yield was 10.8 tonnes per hectare, plus an additional 4.7 tonnes for reserves, hence 15.5 tonnes in total. This equates to a maximum pressing of 98,800 litres per hectare, or 98.8hL, which breaks down to just under 80hL of cuvée and 19hL of tailles. Across the entire appellation, Champagne is currently averaging around 75hL per hectare. 'In Vertus, you are considered a bad grower if you do not produce 100hL/hectare,' reveals Larmandier, who limits his yields to 60–70hL. 'People produce too much in the Côte des Blancs, and the big houses just buy everything.'
This creates a dilemma around sustainability, because herbicides, fungicides and chemical fertilisers bolster yields, while grasses cultivated in mid-rows create competition and diminish yields. 'You lose in quantity but you win in quality,' explains Jean-Baptiste Lécaillon, who manages Champagne's biggest biodynamic vineyard at Louis Roederer. 'It's all about
the discussion between quality and quantity. This has been the debate for 300 years.'
The wake-up call of 2017
With no incentive to boost quality at the expense of quantity (and hence return), it was going to take a dramatic wake-up call for growers and houses to get off the downward spiral of chemical warfare that has ravaged the landscape of Champagne vineyards since the 1970s. That wake-up call came in 2017.
'I was worse than stressed, I was disorientated by the harvest of 2017,' discloses Hervé Dantan (Lanson). 'It was the most complicated harvest I have ever faced. What happened at the end of August was terrible – a deluge of rain followed by very warm days, accelerating the onset of botrytis, and we lost an enormous amount of fruit. It was a revelation that we have to change some­thing in the vineyards in Champagne. We saw it in 2005 and 2011, but we did nothing then. And now we must respond. With global warming, we will have to face harvests like 2017 again in the near future. We always have rain in Champagne, but the difference now is that 30 years ago, it came during harvest in October, when it was too cold for botrytis, but now it's warmer so botrytis takes off. We need to change our viticulture in order to be ready.'
The big lesson of 2017 came in the startling disparity between traditional and sustainable viticulture. In a vintage that unleashed botrytis and mildew like Champagne has never seen, it was the vineyards that survived unscathed that were the surprise exceptions.
'In 2017 the estate vineyards of Veuve Clicquot and Louis Roederer had zero botrytis – zero,' reveals Demarville. The same phenomenon was observed in sustainable vineyards across the region. There are four factors at play here. An absence of herbicides and competition from grasses in the mid-rows not only builds resilience in the vines to resist botrytis, but also lowers susceptibility by decreasing vigour and yields. Further, grasses in the mid-rows push the roots deeper into the chalk, crucial for heightening mineral expression in the wines, and also for diminishing uptake of water during downpours. Finally, the grasses absorb the water before it reaches the roots of the vines.
Houses take the lead
Dantan noted that all of his sustainable growers had better results than those practising chemical viticulture in 2017. He immediately took action, establishing a new department within Lanson, under which growers can obtain sustainable certification, and committing to paying a higher price for their grapes. 'We are working very hard to engage our growers in sustainable viticulture,' he says. 'As a big brand, we have a role to work alongside our growers and demonstrate that the future of Champagne is about being more ecological.' Still in its early days, the program has had a good response, and he hopes he might have all growers signed up within five years. The harsh economic truth is that when sustainability might save their yields, growers are interested.
'In quality and sustainability, the Champagne region is changing very, very fast,' observes Olivier Krug. 'But the difficulty is still those growers who supply grapes and don't produce their own wines. If you inherited half a hectare from your grandmother and you are working in a car factory, you just want your vineyard for revenue, so it is very challenging for me to ask you to change the way you work.'
In response, Krug has joined Lanson and many of Champagne's top houses in handling the paperwork, audits and costs of sustainable certification for its growers. 'We do the administrative stuff, so they can concentrate on their field,' explains Krug senior winemaker Julie Cavil, who works closely alongside growers and already has 20% certified. At Veuve Clicquot, Demarville has appointed a team of three dedicated exclusively to helping their growers with sustainability, but admits it might take a decade to get everyone on board. 'The champagne region is on the move, and all the serious houses are doing this: Bollinger, Louis Roederer, Moët, Laurent-Perrier, Nicolas Feuillatte, Mailly Grand Cru,' he says. 'When I studied winemaking in Avize 30 years ago, viticulture was all about chemicals, but now they are explaining to the next generation that you must protect biodiversity and be careful with the planet, so I am very confident for the future of this region.'
Certifiable
Despite the region's best efforts, Champagne's erratic climate makes practising a fully certified biodynamic or even organic regime a nail-biting pursuit. The biggest menace in this wet and humid place is disease, a challenge to manage organically or biodynamically, without the fallback of systematic fungicide sprays. Like many houses and growers, Billecart-Salmon adopts organic and biodynamic practices without seeking certification, so as to uphold the flexibility to intervene when rot sets in. 'A lot of biodynamic vineyards yielded zero in 2016 and 2017,' points out Antoine Roland-Billecart. Anselme Selosse is Champagne's champion of intuitive winegrowing, rigorously biodynamic, yet emphatically non-prescriptive, so as to respond to save his crop when he needs to. 'A production system which does not allow you to produce is not a production system at all,' he proposes.
Of Champagne's 33,868 hectares, just over 2% (700 hectares) are certified organic, of which one-fifth are owned by Louis Roederer. 'There is a big fight on in organics,' says Lécaillon. 'Consumers want organic but growers don't. You need a high level of technical attention to be organic, and it's not possible for everybody, especially on a large scale. It's demanding and costly, and without the knowledge or the money, you are better to be inorganic.'
For this reason, the region established sustainable certification as an option to go 'halfway to organics', as Lécaillon puts it. In 2001, the French Ministry of Agriculture developed Haute Valuer Environmentale (HVE), and in 2014 the Comité Champagne launched Viticulture Durable en Champagne (VDC). Both certifications are roughly similar and require minimum standards in chemical inputs and biodiversity less rigorous than organics. Eradication of herbicides is widely agreed to be the most important first step in vineyard improvement, yet VDC still permits full use of herbicides on up to half of the vineyard area. Meanwhile, all of Champagne's top houses and growers have already fully eradicated herbicides in their own vineyards. Nonetheless, HVE and VDC are a good interim step, though far from sufficiently rigorous to be an adequate end point in themselves.
The Comité Champagne aspires to completely eradicate herbicides by 2025, and has already made some progress toward this goal. Twenty percent of Champagne vineyards have been certified HVE or VDC, with a goal of 100% by 2030. The region halved its use of nitrogen fertilisers in the first 15 years of this century. Pests rank third after disease and weeds among the woes afflicting Champagne vineyards, and pesticides have now been almost completely eradicated, thanks to pheromone sexual confusion techniques.
The copper sulphate crisis
Disease is Champagne's most deadly menace, and its most elusive. 'We need to have products that are very efficient with mildew,' emphasises Demarville, 'or we can lose the crop in 24 hours.' Without chemical intervention, he estimates that he would have lost 50–70% of his crop to the rains in May 2018.
Copper sulphate is currently the only alternative to chemical fungicides to control mildew permitted under organic and bio­dynamic certification, yet itself remains controversial, as debate continues over whether there is a cumulative effect of toxicity in the soil. And it has just become more controversial still.
In January 2019, the European Commission lowered the limit for copper sulphate application under organics from its current cap of 6kg per hectare per year over a five-year average, to just 4kg per hectare per year spread over seven years.
'There is a concern that this regulation will lead some organic growers to give up their certification,' says Doquet, who has gone in on behalf of the growers to 'fight' with the Commission. Between 2012 and 2017, almost two-thirds of organic growers in Champagne used more than 4kg per hectare per year.
In the village of Mareuil-sur-Aÿ, Laurent Bénard (Bénard Pitois) used 6kg in the challenging 2012 and 2016 seasons. 'With the change of climate the storms damage the fruit, the temperature is high and it's humid, so we are in danger!' he exclaims. 'And it is even worse in the Aube and the Vallée de la Marne, where it rains more!' Even those who use less are unhappy. 'We have been using 3–4kg of copper in our vineyards for 100 years and there is no toxicity, so it is a nasty decision to kick us!' says Lécaillon.
There are murmurs that the EU is ultimately planning to forbid use of copper sulphate in vineyards altogether. 'If we are not allowed to use copper sulphate we cannot be organic in Champagne,' says Jean-Hervé Chiquet (Jacquesson), who has organic certification for one-third of his vineyards.
Intensive research is currently underway to develop a new organic product to replace copper sulphate, or even new grape varieties resistant to mildew. Demarville hopes that within 10 years Champagne will be able to eradicate chemical treatment of not only mildew, but also oïdium and botrytis. For now, fighting disease without resorting to chemical fungicides is a dilemma with no simple solution.
Back to the old way
Champagne's march back to a more sustainable way promises the possibility of great improvements in quality, as the deep history of the region attests.
'Champagne was organic for three centuries,' Lécaillon reminds us. 'Champagne in the 1950s was made by peasants who were proud of their work and doing their best for their soils that they were giving to their children. It has only had chemicals since the 1960s. A century ago, the yields were very low and the wines were very concentrated. We developed our biodynamic conversion to go back to the levels of balance we used to have in the 1950s and 1960s. The best champagnes ever produced were made between 1945 and 1970. And my target in 20 years is to come back to this. Biodynamics and organics are not a goal in themselves, but a tool to take us back to the golden age of champagne!'
This article is an excerpt from The Champagne Guide 2020-2021 by Tyson Stelzer. Available now in hardback and ebook.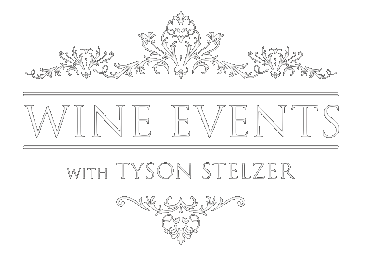 We'd love to add you to our list of friends so you're first to receive updates on all our upcoming dinners, tastings, tours, articles and books.