Tyson's Top Ten Champagnes of 2019
It's my great pleasure to announce my top ten champagnes of 2019!
For full details and reviews, see The Champagne Guide 2020-2021.
Louis Roederer Cristal Rosé 2008
In any pursuit, it is only the most daring and courageous who succeed at the very highest level, only the trailblazers who risk everything and take the biggest gambles who define new horizons. Jean-Baptiste Lécaillon's unique 'infusion' technique of rosé creation has everything to lose and everything to win, and never has he won like he did in 2008. The desperate, beguiling purity of the superlative 2008 season attains a breathtaking pinnacle in Cristal Rosé. This is, singly and unequivocally, the greatest champagne that has landed since the thundering Clos du Mesnil 2002. And it just might be the greatest rosé I have ever tasted.
100 points
Krug Clos du Mesnil Blanc de Blancs Brut 2004
Clos du Mesnil is again one of the most dramatic, phenomenal, stupendous sparkling releases of the year. The exacting precision of 2004 unites with the commanding presence of Le Mesnil in a sensational statement of sheer, coiled power. It rises with an ethereal flourish on the finish, expanding in line and length, spiralling upwards in slow motion to larger-than-life proportions. The 2004 vintage possesses an inherent generosity and calm that make it more approachable on release than the 2002, making this the vintage to drink over the coming decades until the 2002 finally, one day, comes into its glorious own.
99 points
Duval-Leroy Femme de Champagne 1996
The youthful endurance of grand cru Côte des Blancs chardonnay in this cuvée has long captivated me, but never has it reached the heights that it has attained in 1996. The sheer, bombastic energy and towering concentration of 1996 are on grand display, yet with a harmony, focus, creaminess, even an elegance and sheer allure so many failed to capture in this lauded yet controversial season. It holds every promise of yet another decade of life. A triumph.
99 points

Dom Pérignon P2 Brut 1998
Four years on from its first heralded release, P2 1998 has not dipped its gaze one iota, ascending to the finest I have ever seen it, at a full 21 years of age. The seamless harmony that this vintage has attained as P2 is something to behold. In sheer line and persistence, it's a Dom Pérignon of the highest order. Four years ago I announced that it had attained an incredible plateau, with plenty of life to ascend higher still. Gosh, it has, and it's in no hurry to move on.
99 points
Louis Roederer Cristal 2008
Cristal 2008 is the ultimate and absolute embodiment of Jean-Baptiste Lécaillon's fanatical work in the winery and, most of all, in the vineyards – a magnificent, towering monument to the lofty chalk aspiration that defines Cristal. In line and length it is other-worldly, hovering motionless literally for minutes, at once lighter than air, yet thunderingly expansive, soaring to the epitome of Cristal heights. A true masterpiece by every definition, quintessential Cristal and unreservedly the greatest I have tasted. It will not attain its full potential until at least 2038, and its mesmerising spectacle will continue for at least half a century.
99 points
Pol Roger Cuvée Sir Winston Churchill 2008
Sir Winston is the distinguished gentleman of the prestige champagne world, and never has he looked more majestic than in 2008. The purity and finesse that define Pol Roger attain new heights in this scintillating season. Pinot noir assumes a commanding lead, without force or ambition, yet with a confidence this cuvée has not seen since 1996, and a grace that transcends even that epic season and every other in recent decades. True to the manner of Pol Roger, this is not a cuvée that will turn heads by flashy flamboyance or heightened exuberance, but by effortless poise and understated integrity. A tense vintage eloquently translated with peace, calm and harmony.
99 points
Pierre Gimonnet & Fils Millésime de Collection Vieilles Vignes de Chardonnay 2008 en magnum
Debuting in 2015 as the most stunning-value prestige cuvée I'd tasted in five years, Special Club 2008 is back for a breathtaking encore, to the tune of just 3596 magnums. Its jaw-droppingly affordable price aside, this cuvée astounded me with its utmost finesse and enduring stamina from the moment it first hit the ground. I have marvelled at its freeze-frame slow-motion evolution in bottles since, but there was no anticipating its profound immunity to the passage of time in glorious magnums: it seems as pristinely beach-fresh today as the moment its precious grapes left their grand old vines. A cuvée of effortless poise, unrelenting drive and breathtaking, scintillating, crystalline purity, this is Gimonnet's greatest achievement.
98 points

Bollinger La Grande Année 2008
The greatest cuvées do not unveil their true grandeur in seconds or even minutes, and I tasted La Grande Année 2008 six times over two days. At the end of a week of tasting more than 70 cuvées, this was the last wine standing and the only one I chose to return to. The unleashing of La Grande Année from the greatest vintage in decades comes with tremendous anticipation. The remarkable blossoming of its captivating pinot noir presence is testimony not only to its grandeur but its remarkable longevity. In length and line, this will go down as one of the greatest Bollingers of the modern era. Even at more than a decade of age, it is not nearly ready to be unleashed yet, and demands at least as long again before daring to approach. My advice is to buy as much as you can find, and cellar it as long as you can possibly keep your hands off it.
98 points
Deutz Hommage à William Deutz Meurtet Pinot Noir Parcelle D'Aÿ Brut 2012
A daring and glorious new venture for Deutz, and a grand statement of the pinnacle of the vineyard resources of this distinguished house. This is an enigma, at once reverberating with the depth and colour of pinot noir in a full straw hue with a blush tint, and yet singing with the elegant restraint that is Deutz. It is in this tension that it captures the regal personality that defines Aÿ, at once deeply succulent and simultaneously lighter than air, the very voice of Aÿ itself. Drink it as you would the finest rosé.
98 points
Taittinger Comtes de Champagne Grand Crus Blanc de Blancs 2007
After the might of 2005 and 2006, there is a pretty elegance, exacting purity and beguiling freshness to 2007 that I find thrillingly compelling, and it's captured in pinpoint detail in this enchanting Comtes. The chalk mineral signature of Comtes rumbles magnificently with the ancient geology of the finest grand crus of the Côte des Blancs. It upholds an air of eloquent confidence, effortless harmony and graceful beauty. Turn down the lights and the music and pour it for the one you love most.
98 points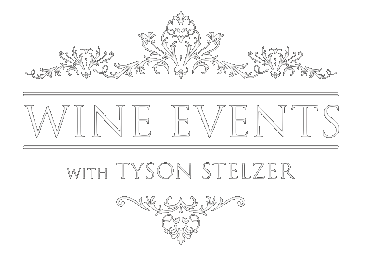 We'd love to add you to our list of friends so you're first to receive updates on all our upcoming dinners, tastings, tours, articles and books.