Tyson's Top Ten Australian Wines of 2019
My Top Ten Australian Wines of 2019 is purposely not a curated list, but simply the pinnacle of my top-scoring wines of the year. The final line up provides a fascinating insight into Australia's benchmark styles on the world stage right now: two South Australian cabernet shiraz blends, straight cabernets from Margaret River and Clare, shiraz from the Grampians and Canberra and, most telling of all, four Margaret River Chardonnays.
Deep Woods Estate Margaret River Reserve Cabernet Sauvignon 2017
Deep Woods has cleaned up on the modern national wine show circuit, and wines like this are the reason why. Its purity of potent black fruits is something to behold, but it's the effortless way it holds its presence in impeccable poise that ultimately sets it apart, with super fine tannins and crunchy acidity directing a finish that just never seems to end. For all it represents in the hallowed world of rarefied cabernet, it's an absolute bargain.
$70
14.5% alcohol
98 points
Drink 2027-2042
Vasse Felix Heytesbury Margaret River Chardonnay 2018
If the greatest wines of all prove their merit by virtue of rock-solid consistency from season to season, Heytesbury has attained the pinnacle of Australian chardonnay. The pinpoint accuracy of 2018 is breathtaking, with purity and focus that belie its deep, rising, swirling concentration and disarming line and length. Grand cru by every definition.
$92
13.0% alcohol
98 points
Drink 2023-2033
Xanadu Reserve Margaret River Chardonnay 2017
Glenn Goodall has transformed Xanadu's cabernets and chardonnays to rank high among the greatest in the country. His 2017 Reserve is a chardonnay of brilliant, crystalline purity, more coiled, reticent and intellectual than the fragrant beauty of Stevens Road, and even more distinguished. The precision of white fruits on display here is utterly stunning, charged with a shining white sabre of malic acidity of perfect ripeness and harmony, yet all the brilliance and energy to infuse decades of endurance.
$110
13.0% alcohol
98 points
Drink 2027-2042
Clonakilla Murrumbateman Syrah 2017
T&L block is the finest component of the Clonakilla vineyard and this is a superb vintage, set to go down among the greatest in the history of this legendary estate, capturing every captivating detail of eloquent grace of this fabled domain. Magnificently refined, effortless and distinguished, it delicately places white pepper, violet fragrance, rhubarb crunch, cranberry tang, black cherry depth and exotic five spice with effortless care and then laces them into seamless harmony with a silver thread of the finest tannins. Every detail is mastered with the utmost fidelity, preserved in perfect harmony on an epic finish.
$120
13.5% alcohol
98 points
Drink 2022-2037
Yalumba The Caley Coonawarra & Barossa Cabernet & Shiraz 2014
Calm, seamless and effortless, this is the reincarnation of the 50/50 Coonawarra/Barossa blends of Yalumba of a half-century ago, lifted by a modern refinement and precision that defines a breathtakingly fragrant style. The third release of this superstar proves the sheer consistency of the great Australian blend to transcend its seasons. It's beautifully fragrant, eloquently effortless and promises an enduring future. In line, length and sheer refinement, this is the modern hero of Australia's classic blend.
$349
14.0% alcohol
98 points
Drink 2034-2044
Xanadu Stevens Road Margaret River Chardonnay 2017
Every year I look at this wine in stunned disbelief that it could hold such astonishing, unwavering calibre to consistently rank it among the finest in the country, and it's done it again. The sheer juxtaposition between floral fragrance, deep concentration, fruit perfection, malic drive and polished oak is something to behold, but its ability to hold every detail, hovering motionless in undeviating precision for minutes, is what truly takes it to another plane. It's WA's answer to grand cru Burgundy – if only Burgundy could do this every year.
$80
13.0% alcohol
97.5 points
Drink 2022-2032
Grosset Gaia Clare Valley Cabernet Sauvignon Cabernet Franc 2016
All the character of this rugged, high, cool, tough site is encapsulated in Gaia. You can feel the struggling vines in tiny berry concentration, the grip of cold nights in fragrant violet perfume and the rocky geology in powder-fine mineral texture. It is the vinous signature of a remarkable and dramatic place, articulated in eloquent detail by a fanatical artisan who has meticulously preserved every molecule with undeviating line and enduring persistence.
$84
13.5% alcohol
97 points
Drink 2031-2046
Voyager Estate MJW Margaret River Chardonnay 2016
A brand new release that confidently rockets Voyager into the A-league of Margaret River chardonnay, poised for a tremendous future. It's charged with remarkable tension and poise, tightly coiled and electrified by a high voltage zap of malic acidity that carries the finish very long. In spite of its laser line, it has magnificent presence and character. The greatest Voyager Estate Chardonnay I can remember, with grand cru tension, mood and endurance.
$110
13.5% alcohol
97 points
Drink 2026-2036
Wolf Blass Black Label Cabernet Shiraz 2017
To pack such density of black fruits into a chassis so streamlined and structured yet perfectly polished is a monumental achievement indeed, rocketing this cuvee to the front of the pack as the winner of The Great Australian Red 2019. Wolf Blass has been one of the most successful exhibitors in the history of our competition, and fellow founder Matthew Jukes and I declared at this year's trophy presentation that Black Label 2017 is simply the greatest wine we have ever tasted from this legendary estate. Its purity, energy and super fine tannins will sustain it for decades.
$130
14.5% alcohol
97 points
Drink 2027-2047
Mount Langi Ghiran Langi Grampians Shiraz 2017
The Langi vineyard is one of the most distinguished and distinctive sites for shiraz in the country, and the detail and refinement that it displays in the cooler seasons is nothing short of astonishing. No season in recent releases exemplifies this more emphatically than 2017, dialling down alcohol and amplifying spice, personality, endurance, persistence, superfine tannins and sheer, unbridled, euphoric joy.
$200
13.8% alcohol
97 points
Drink 2027-2047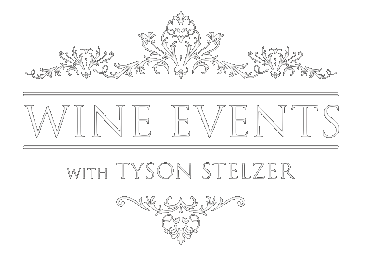 We'd love to add you to our list of friends so you're first to receive updates on all our upcoming dinners, tastings, tours, articles and books.