Tyson's Top Ten Wines of 2019 under $20
By popular demand, here's my Top Ten Wines of 2019 under $20!
There's something here for everyone…
Deep Woods Estate Ivory Margaret River Semillon Sauvignon Blanc 2019
Leaping from the glass with exuberant, flamboyant freshness, this is a SSB that leads with the pure lemon and cut grass of semillon and supports it seamlessly with the gooseberry and passionfruit of sauvignon blanc. It finishes with fantastic persistence and beautifully bright yet eloquently poised acid drive. A terrific bargain from this fast-ascending superstar in the western firmament.
$15
12.5% alcohol
93 points
Drink 2019-2020
Jacob's Creek Classic Riesling 2019
Varietal, refreshing, tense, focused and delicious – even a dry, low-yielding harvest has done nothing to hinder the stamina and confidence of the best uber-bargain riesling on the planet. It's packed with classic kaffir lime, granny smith apple and lemon, charged with great concentration, energy – and it will age, too! Set to go down among the greats, and I can't say I've ever said that of a wine at this price (let alone one frequently discounted to half).
$12
11.7% alcohol
92 points
Drink 2019-2021 or 2024-2029
Mike Press Adelaide Hills Merlot 2017
High in the hills, the natural acidity of Mike Press's vineyard infuses his merlot with fragrance and tangy acidity that define its freshness and varietal integrity even at full ripeness. It's crunchy, fruity, vibrant and lively, impeccably balanced with dark chocolate oak and finely structured tannins. Merlot rarely reaches such heights in Australia, and never at this price. Don't miss his shiraz and cabernet, too (which only missed my list this year by virtue of the timing of their release cycle).
$14.50
14.6% alcohol
92 points
Drink 2022-2027
Chapel Hill Adelaide Sangiovese Rosé 2019
Long one of the best value rosés on the shelves, this is a beautifully refined style that captures the elegant red berry fruits of sangiovese and frames them in refined rose petal fragrance. It concludes with great structure of energetic acidity, surprising integrity and unexpected persistence for its bargain price.
$18
12.5% alcohol
92 points
Drink 2020
Leo Buring Clare Valley Dry Riesling 2019
Pinpoint accurate riesling at a bargain price, this is a release of varietal precision, poise and impeccable balance. Enticing and ready to drink right away, it celebrates the fruit concentration of a dry, low-yielding season, picked at the perfect instant and supported by the natural acidity of cool nights.
$20
12.0% alcohol
92 points
Drink 2019-2024
Thorn-Clarke Sandpiper Eden Valley Riesling 2019
Thorn-Clarke has captured fantastic purity and precision in a season so often tropical and overripe in other hands. Impeccable ripeness defines a style of floral fragrance, delicate fruit liveliness and beautifully focused acid line. Captivating from day one, it boasts medium-term promise.
$20
11.0% alcohol
92 points
Drink 2019-2021 or 2024-2029
Lake Breeze Bernoota Langhorne Creek Shiraz Cabernet 2016
A perennial Langhorne bargain, Bernoota has long been a highlight of the affordable class of The Great Australian Red competition. I recently wowed the good and the great of the wine trade in London and Melbourne with the spectacular 2004 vintage – to collective gasps of astonishment that a wine at this price could age so effortlessly. The 2016 is even more impressive still, uniting the structure and tension of cabernet with the dark berry fruits of shiraz and classy dark chocolate oak. Confident, fine-ground tannins and bright acid line promise equally grand potential.
$20
14.5% alcohol
92 points
Drink 2026-2031
Mike Press Adelaide Hills Single Vineyard Pinot Noir Rosé 2017
A magnificent rosé at once characterful and brimming with pink pepper, pomegranate and tamarillo, and at the same time elegant, tense and consummately dry. It lingers with great persistence, energised by the high tensile acid drive of its cool, high vineyard, promising what so few Australian rosés deliver – the potential to hold for some years yet.
$17
13.3% alcohol
92 points
Drink 2018-2020
Mike Press Adelaide Hills Sauvignon Blanc 2018
Released a little later than it used to be, this is an astonishingly serious sauvignon for its teeny price. So many in this category fall flat at this age, but this vibrant and tangy number from the cooler, higher reaches of the Hills is only now hitting its straps. Pristine varietal definition, tense acid line and great persistence define the best Mike Press Sauvignon ever made. It will age, too.
$13
13.5% alcohol
91 points
Drink 2019-2023
Wickham's Road Gippsland Pinot Noir 2017
Hoddles Creek is one of the go-to names in the narrow field of delicious, affordable pinot, and wines like this are the reason why. Estate fruit and attentive winemaking unite in a style of tangy berry fruits, gentle tannins and seamless harmony. If that's not enough to convince you to part with less than twenty bucks, it will continue to blossom in the cellar!
$19
13.0% alcohol
91 points
Drink 2019-2023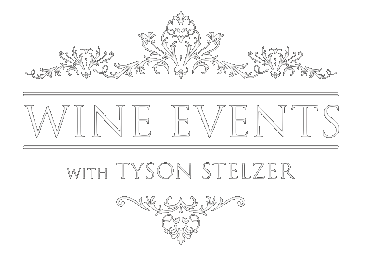 We'd love to add you to our list of friends so you're first to receive updates on all our upcoming dinners, tastings, tours, articles and books.