Growers in crisis despite record-smashing champagne growth down under
The recent announcement of Australia's 2015 champagne sales took us all by complete surprise. Shock, actually. Our little country down under registered the fastest champagne growth in any year in history, topping every country on the planet, up by almost one-quarter, popping more than 1.5 million bottles over last year. No other country on earth came close to this explosive growth.
2015 was a breakthrough year for Champagne. Not only did a long and arduous campaign for UNESCO World Heritage listing finally come to fruition in a unanimous vote from the Committee, it was also the year that Champagne achieved a record turnover globally, finally breaking its pre-GFC high of 2007.
No export country contributed to this growth more than Australia, which was singled out by the Comité Interprofessionnel du Vin de Champagne for its continued growth on the first page of its publication 'Les Expéditions de Vins de Champagne en 2015.'
Australia holds strong as the seventh largest champagne market in the world, behind France, the United Kingdom, United States, Germany, Japan and Belgium, and the fifth largest per head of population.
All this off the back of tremendous growth since 2009, with an almost three-fold increase in champagne consumption in just six years. With recent exchange rates working against us, such figures are nothing short of astonishing.
2016 represents a crucial juncture for champagne in Australia.
For all the record-smashing, cork-popping growth of the exceptional 2015 champagne season, this country still has a great deal of untapped potential to realise. Globally, Australia remains way behind in embracing the diversity of styles, producers and price points that Champagne has to offer.
Of Champagne's top ten markets in 2015, Australia ranked the highest in proportion of non-vintage champagne consumed, lowest in rosé and second-lowest in prestige champagne. Australia's per bottle champagne spend dropped again, and remains one of the lowest among Champagne's biggest markets.
Perhaps most illuminating of all is the dismal state of grower champagne sales in Australia. Globally, there has long been talk of a Champagne Grower Revolution, but recent trends in Australia point to nothing short of a Grower Crisis.
Sales of grower champagnes have crashed by more than half in Australia over the past four years, making us lowest among Champagne's biggest markets in consumption of growers. In 2015, for the first time in more than a decade, growers dropped below 1% of champagne sales in Australia, a distressing twenty times less than their global average.
Low Champagne Spend
In 2015 Australia set a new champagne import record of €117.2M in ex-cellar value. However, this represented a decline in per bottle spend, which remains one of the lowest among Champagne's biggest markets, dipping below that of the United Kingdom this year.
Non-vintage Obsession
81% of champagne production is comprised of non vintage cuvées, but Australia's reliance on this category is much higher, importing 91.9% in 2015, ranking it highest among Champagne's biggest markets in non-vintage champagne imports.
House Dominance
Australia's growth in Champagne imports is due virtually entirely to the houses, who comprise 97.1% of all champagnes consumed in Australia, much higher than their global market share of just 71.5%, ranking us highest among Champagne's biggest markets in dominance by the houses. Champagne houses registered an all-time record growth in Australia of more than 1.5 million bottles in 2015.
Of Champagne's 374 houses, the number Australia imported grew to 103 in 2015, although the country still ranks very low among Champagne's biggest markets in number of houses imported. The USA enjoyed access to 172 houses last year and the UK 149.
The Grower Crisis
In 2015, for the first time in more than a decade, growers dropped below 1% of champagne sales in Australia, compared with 19.5% globally.
Of Champagne's 4,461 growers, the number Australia imported shrank to just 84 in 2015, ranking very low among Champagne's biggest markets in number of growers imported. Japan brings in 304 growers, the USA 299 and the UK 216. Those few grower champagnes that do find their way down under largely represent the most celebrated growers, a particularly dynamic and enthralling category of champagne.
Cooperatives on the Rise
Australia's consumption of cooperative champagnes has exploded more than four-fold over the past three years and very nearly doubled between 2014 and 2015, albeit off a very small base. Cooperatives represent 9% of the global champagne market, though still just 1.7% in Australia. Cooperative champagnes outsold grower champagnes in Australia in 2015 for the first time since 2008.
Of Champagne's 39 cooperatives, the number Australia imported in 2015 jumped to 13, though this still ranks us lowest among Champagne's biggest markets in number of cooperatives imported. The USA imports 23 cooperatives and the UK 21.
Rosé Revolution? Not yet.
Champagne rosé sales globally have grown by an average of 4% every year over the past decade, achieving a record of 9.4% of all champagnes sold in 2015. In Australia, rosé represented just 2.8%, again ranking it lowest among Champagne's biggest markets in rosé consumption. In the USA, 14.6% of champagne consumed is pink and in Japan, 13%.
Nonetheless, Australia imported more bottles of champagne rosé in 2015 than ever before and some houses (most notably G.H. Mumm, the name behind Australia's best-selling rosé champagne) are targeting this category for growth in 2016. Champagne rosé is elegantly suited to our cuisine and our climate and deserves pride of place in every celebration.
Vintage Victory
Vintage champagne sales decreased globally by 3.2% to just 1.6% of all champagne sold in 2015. Australia's imports dropped to 2%, the lowest in five years. And yet this still ranks Australia highest among Champagne's largest export markets in vintage champagne consumption.
Vintage is champagne's most underrated category, miniscule in production and typically a strong step up from entry non-vintage blends, yet largely underappreciated by the mass market. There are great buys to be found in this category again this year, particularly from the scintillating 2008 vintage.
Prestige decline
Prestige cuvées increased in volume globally by 13.5% and in value by 20.3% in 2015, now representing 4.9% of all bottles of champagne. Australia didn't follow this trend, with prestige champagne sales dropping to 1.5%, the equal lowest in recent years.
This prompted Louis Vuitton Moët Hennessy (the force behind Moët & Chandon, Veuve Clicquot, Ruinart and Krug) to launch a prestige focus for its sales teams in 2016. Prestige champagne remains the most affordable and most accessible of all flagship global benchmark wine styles. When was the last time you found a mature First Growth Bordeaux or Grand Cru Burgundy for $300?
Taste Champagne
Next month my Taste Champagne series returns to Sydney and Melbourne and comes to Brisbane for the first time to showcase more than 130 cuvées from 46 champagne houses, growers and cooperatives. This event serves to reacquaint champagne lovers with old favourites and introduce them to a plethora of new and exciting cuvées. We are privileged and proud to showcase this exciting and fast-moving category again this year.
At a time when grower champagnes in Australia are in crisis, Taste Champagne again champions growers alongside houses and cooperatives. This year for the first time we are proud to unveil a boutique table in each city to provide opportunity for more small importers to showcase little champagne brands.
For more information about Taste Champagne trade and media sessions and for tickets to the public events, please visit Taste Champagne.
I look forward to welcoming you back to the most comprehensive champagne tasting in Australia.
Cheers,
Tyson Stelzer.
Statistics compiled by Tyson Stelzer from data presented in 'Les Expéditions de Vins de Champagne' en 2015, 2014, 2013, 2012, 2011, 2010, 2009 and 2008, Comité Interprofessionnel du Vin de Champagne.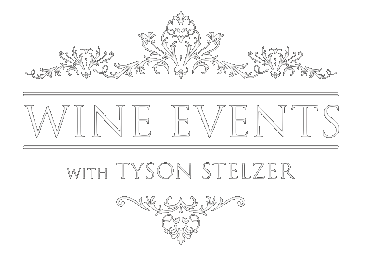 We'd love to add you to our list of friends so you're first to receive updates on all our upcoming dinners, tastings, tours, articles and books.