Has Penfolds Grange priced itself out of the market?
When Penfolds suddenly and brazenly jacked the price of Grange from $685 to $785 in 2013 in the wake of strong pre-release reviews for the 2008 vintage, the question on everyone's lips was whether it would drop the price again in a weak vintage. The harrowing, wet 2011 vintage was fresh in all our minds at the time.
2011 Grange will land on October 15. It's the least vintage of Grange since 2003. And it's yours for a price of $785. Meanwhile, great vintages like 2008 and 2010 are still readily available at auction for $600-$650.
Has Grange pricing gone too far? The tricky conditions of 2011 restricted Penfolds to just half of its usual production of 8,000-10,000 cases of Grange, so it does have less of this tough vintage to sell. But it's up against plenty of top wines from the great regions of the world at this price.
Penfolds is no longer playing in an Australian price hierarchy and is increasingly, strategically and boldly playing in a global market. The official release of the new range will be in Shanghai. Chief Winemaker Peter Gago speaks excitedly about Penfolds featured alongside La Romanée Conti in Christies auction catalogues. He recently recalled to me holding court in the Grand Hotel in Bordeaux for four days, with breakfasts right through to dinners for the duration of Vinexpo in 2013.
"What it's doing is saying, 'Here we are!'" he exclaims. "Penfolds is holding court among the great wine influencers of the world. And that's so important." He beams as he recalls a text from Olivier Krug announcing, "Peter, it is my duty to warm up the room for you!"
It is right and proper for Australia's flagship label to position itself in the global luxury category and there is no one who has done this better than Peter Gago. Not just because he's constantly travelling and engaging with all the key influencers of the wine world, but because he extends generous and discrete hospitality to the key influencers outside the wine world.
"When I talk about this, people think I'm skiting," he told me, "but I just want to remind them that Australian wine can get to this level. This is something I'm trying to do around the world." Australian wine needs more spokespeople with Gago-levels of enthusiasm.
But is even this sufficient to sell South Australian shiraz from a tricky season for $785 a bottle? Bordeaux solved this problem long ago. Just look up the release prices of tough Bordeaux seasons like 2013 compared with greats like 2009 and 2010.
And it's not just Grange. On October 15, Penfolds Bin 707 2013 will be released at a price of $500. This makes 707 the new Grange. Grange was $500 eight years ago. Last year's 707 release was in strong demand at its launch price of $350, though it's currently fetching around $270 at auction. Just five years ago, the list price was $190.
This year the best buys of the Penfolds release are Bin 389 Cabernet Shiraz 2013, St Henri Shiraz 2012 and Reserve Bin A Adelaide Hills Chardonnay 2014. You'll be pleased to know they're all still under $100. Even that is a lot for most of us to part with for a bottle of wine.
Read my reviews of The Penfolds 2015 Collection Annual Release
Tyson Stelzer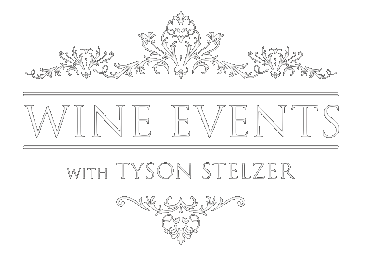 We'd love to add you to our list of friends so you're first to receive updates on all our upcoming dinners, tastings, tours, articles and books.