Has the Grower Bubble Burst?
Is this the beginning of the end of the grower producer?
Forces are at play that threaten the survival of Champagne's grower producers. Global economies, erratic harvests, incentives from négociants and even the French taxation system itself are driving growers to sell all their fruit, some to relinquish their status and become négociants, and others to sell up altogether. Are our beloved champagne growers on a path to extinction?
The rise of the grower producer has revolutionised this generation in Champagne. Recent decades have seen the little guy step forward to demonstrate that top champagne is no longer the exclusive realm of the big players. Champagne is not just oceanic blends from everywhere, but single crus and individual vineyards, tended, crafted, matured and presented lovingly to the world by the same pair of hands.
And, oh, how we have celebrated. Champagne's grower producers are the darlings of sommeliers and hip bars the world over; the prize of the most fanatical champagne purists. Top growers like Egly-Ouriet and Jacques Selosse have realised prestige prices. Rightly or wrongly, the 'RM' (Récoltant-Manipulant) insignia on labels has become a status symbol over 'NM' (Négociant-Manipulant). And the négociants have taken notice, inspired into more sustainable viticultural practices, more creative vinification and the creation of specialist cuvées to capture the detail of single crus and vineyards. It's been a heyday for champagne. But all this is changing.
Devastating decline
'Champagne is going to be a very different place in the next decade,' I was recently told by one small grower and négociant struggling to sustain his family business in a highly respected premier cru on the Montagne de Reims. 'It will not be possible for many of the small brands to survive.'
Already many have given up. In 2018, 112 grower producers followed a growing trend and closed down production. In 2008, growers sold 78.5 million bottles, almost one-quarter of all champagne production. A decade later, grower sales declined to just 54.9 million bottles, merely 18% of champagne sales by volume and less than 15% by value. This represents a devastating drop of more than 30%. Over the same time, sales by champagne houses grew a little and coopératives declined by more than 7% as Champagne continued its march towards a steadily increasing house dominance.
Global forces continue to fuel this trend, and 2018 marked a milestone turning point for the balance of champagne sales. For the first time in history, not only did champagne exports exceed French sales, but exports to countries outside the European Union exceeded those within (excluding France). Fifteen years ago, exports represented barely more than one-third of the region's production. This trend will only increase. 'I believe that in 20 years Champagne will sell only 35–40% of its production in France and 60–65% in export markets,' forecasts Veuve Clicquot chef de cave Dominique Demarville. 'And this is going to change the balance inside Champagne. The producers are going to change.'
The changing balance in champagne sales is hitting growers much harder than houses and coopératives. Of Champagne's 15,800 growers, 4159 sold their own champagnes in 2018, but only 1269 exported their cuvées outside of France, and just 829 outside of Europe. More than two-thirds of champagne growers rely exclusively on domestic sales, and more than four-fifths entirely on European countries.
'Every year, we are losing sales to the big houses,' reveals Nicolas Chiquet of respected grower-producer Gaston Chiquet in the village of Dizy. He is fortunate to be among the minority with global distribution. 'Outside of France we have less competition, and we have distribution through agents who are passionate about pushing growers. But in France we are alone, it is more difficult, and we have to work harder.'
Growers sold more than 47 million bottles, 86% of their production, in France in 2018. This left exports at just 7.4 million bottles, more than 60% of which (4.5 million) were destined for other European Union countries. The rest of the world shared less than 3 million grower bottles, compared with more than 71 million bottles from houses and close to 5 million from coopératives.
'In mature markets like the US, there was once a time when growers equated to top quality in the minds of consumers, journalists and sommeliers, so they imported something like 400 or 500 different growers,' points out leading grower Rodolphe Péters (Pierre Péters). 'And then they realised that it's not because it's a grower that it's good, so now they are back to 350 growers.'
Enter the négociants
'The problem is that the French market is tough and very competitive,' says Maxime Toubart, Président of Champagne's winegrower's union, the Syndicat Général des Vignerons de la Champagne. 'Vineyards are increasingly dependent on the houses to sell their stocks, because they have the means to sell the bottles in distant markets at high prices. So they can afford to pay a lot for the grapes.'
Champagne pays its growers the highest grape price in the world, an average of more than €7 per kilogram, and more than €8 in top grand crus, and rising annually – more than 80% up on the price 15 years ago. In the dismal 2017 harvest, Champagne's largest player, Louis Vuitton–Moët Hennessy, shocked everyone by offering its growers a premium of 6–7% on the price of grapes, and in some crus as much as 15%, inflating prices across the region. The only grower-producers able to sustain these rising costs are those able to pass on price increases in export markets. Yet champagne remains one of the most price-sensitive luxuries.
Even the big players are troubled. 'This is a problem for us, as we need to follow the price rise, but we cannot increase our ex-cellar price,' reveals Lanson chef de cave Hervé Dantan. 'We expect the price of grapes to continue to rise for the next four or five years, and some brands are going to die. The next five years are going to be very important, and the balance between houses, growers and coopératives is going to change.'
This scenario coincides with the retirement of many of the founders who produced their own grower champagnes for the first time. As the next generation takes over, many are recognising that strong grape prices and high demand for quality fruit presents a more stable and compelling opportunity to focus back on selling to négociants. 'It's so easy to sell grapes at the moment that I am afraid that some growers will give up,' says Dantan. 'Growers who don't manage to sell good volumes of their own wines will be completely fed up and sell more to négociants.'
At a time when Champagne's large houses are seeking to increase production, they are eager to actively engage growers to shore up supply. 'I have been working on the relationship between growers and champagne houses for 20 years, and something is changing now,' says Demarville. His engagement and support has fostered loyal growers, and he believes the balance in Champagne will change, and more and more small growers will stop bottling.
'We are creating a new generation of growers who don't necessarily want to sell bottles, but who want to be top growers and sell their fruit to the leading houses,' he says. 'In the next 10 years, 35% of growers will retire, and most will lease or sell their vines to other growers.'
The storms of climate change
This critical reconciliation in grower champagnes has been amplified not only by economic forces but by the harrowing extremes of climate change. The vagaries of Champagne's marginal climate and the diversity of its microclimates have long dictated a wine style dependent upon blending multiple vintages, varieties and crus. Ever more dramatic extremes are taking their toll, and yields suffered bitterly in 2016 and even more in 2017.
'A small grower in one village has nothing to compensate for difficult weather,' said Benoît Gouez, chef de cave of Moët & Chandon. 'Grower wines are very good, and I have friends among many of them, but by nature the quality of champagne is uneven. The more grapes you can access, the more you can be consistent.'
Champagne's average grower now owns less than 0.7 hectares. In a good harvest, this would facilitate production of just 7000 bottles. Larger growers are naturally more likely to bottle their own champagnes, but the average production of Champagne's 4159 growers is a mere 13,200 bottles.
As vineyards are increasingly divided through inheritance, owners are forced to seek employment elsewhere. 'We have observed that with the new generation, sometimes they have lost the soul of a vigneron,' admits Charles Heidsieck chef de cave Cyril Brun. 'They lose involvement with the technical side of viticulture, not so important in an easy harvest, but critical in vintages like 2018.'
Top growers are becoming négociants
Jérôme Prévost is one of Champagne's most celebrated growers, producing just 13,000 bottles from a 2.2 hectare vineyard he inherited from his grandmother in 1987. Although his wines are in high demand and sell for respectable prices worldwide, such a small production is insufficient to sustain his livelihood. In 2017, frost wiped out 80% of his harvest, and he relinquished his récoltant-manipulant credentials to be reincarnated as a négociant-manipulant in order to purchase fruit and grow production, to the collective gasp of the hip sommelier world.
This is a trend followed by an increasing band of Cham­pagne's most celebrated growers, including Diebolt-Vallois and J.L. Vergnon, though not all for the same reason. The acclaimed 9.5 hectare estate of Bérêche et Fils recently joined the négociant world, to open up the flexibility not only to buy from growers but, surprisingly, to purchase more vineyards. 'We wanted to buy a 0.3 hectare plot in Mailly-Champagne, but as a récoltant the authorities only permitted us to buy half because they said we were too big,' explains co-owner and chef de cave Raphaël Bérêche. The change has opened the way for him to purchase small parcels from growers in other villages to make a new range of single-vineyard cuvées. In the village of Bouzy, famed grower André Clouet has likewise become a négociant to create new cuvées from fruit exchanged with growers in other villages.
The threat of inheritance tax
For the De Sousa family in the fabled grand cru of Avize, the decision to become a négociant came for a very different reason. As third-generation grower Erick De Sousa prepares to pass the estate on to his three children, a threat has arisen more crippling than global economics and climate change.
France boasts one of the highest levels of inheritance tax in the world, and children are stung with 45% tax on assets worth more than €1.8 million. A generation ago it was possible to pay off inheritance tax in a single harvest. Today, the average Champagne vineyard is valued at more than €1.5 million per hectare, ranking Champagne as the highest-value appellation viticultural land on earth, and its top Côte des Blancs and Montagne de Reims grand crus are now fetching €3 million and even €4 million per hectare.
De Sousa owns 11 hectares of almost exclusively Côte des Blancs grand crus to produce 100,000 bottles, and at any time holds 250,000 bottles in its cellar. This little family estate must be worth well in excess of €30 million. It would take a lifetime to pay off the tax on such an inheritance.
'In France we say that the inheritance tax is a stupid law!' exclaims Erick's daughter Charlotte. 'If the parents pass away and haven't prepared for this, then the children say it's a poison gift and they're forced to sell the vineyards to big companies.'
And hence the more than slightly ironic twist of switching from récoltant to négociant to uphold the business in the family name. 'We changed to a négociant in 2013 to pass on the domaine to us three children,' explains Charlotte. French taxation is more kind in the inheritance of a company than vineyard land. Erick and his wife Michelle now own the vineyard, and their children the company, 'so we effectively buy the grapes from ourselves'. By definition, this makes them a négociant.
As in Burgundy, France's heavy inheritance taxes make it increas­ingly unviable for Champagne's top vineyards to remain in family hands as récoltants. Though there are other ways. In Vertus, the Larmandier family (Larmandier-Bernier) has been able to avoid inheritance tax by passing on a portion of their 18 hectares of vine­yards to their children every 10 years, and then renting them back.
The lines are blurring
In an age when champagne markets religiously celebrate récoltant-manipulant status, relinquishments such as these are testimony to the reality that in Champagne itself, there is no such segregation between récoltants and négociants, and its very suggestion is vigorously dismissed by both sides.
'We need to change this stupid, simplistic view of the market!' exclaims chef de cave Jean-Baptiste Lécaillon, who blends Louis Roederer's vintage cuvées exclusively from estate sources. 'There are some growers who are more négociants than growers, and some négociants who are more growers than négociants.' The very designation of récoltant and négociant in Champagne has become so convoluted that it has diminished to virtually complete meaninglessness, and this is why I have never published it in any edition of The Champagne Guide. The lines are blurring as négociants increasingly purchase vineyards, growers source from many villages rather than just their own, and coopératives focus more and more on selling their own brands.
'Champagne has moved on,' says Olivier Krug. 'I grew up with this idea that Champagne was about the growers and the maisons, but today I feel closer to many of the growers than I do to the houses.'
Last man standing
We are now at a critical juncture in the evolution of the Champagne grower-producer. The years to come will see an increasing reconciliation of growers. While many smaller and lesser estates will return to selling their fruit to négociants, Dominique Demarville predicts that the top growers like Egly-Ouriet will grow and increase.
'In the past it was very easy for small producers to sell champagne, but today a lot have trouble finding their place in the market,' says Champagne's top grower, Francis Egly (Egly-Ouriet) in Ambonnay, whose rising production of exceptional cuvées is in very strong demand. 'The new generation of champagne lovers expect very good quality from small producers, and those who make mediocre quality will find it increasingly difficult to sell their production.'
In the same village, Sophie Déthune (Paul Déthune) goes so far as to suggest that 'today we are 4000 independent grower-producers, and I think in five years we will just be 150'.
Jacquesson's Jean-Hervé Chiquet proposes that in the grower world there is a 'super top ten', and beyond that just a few dozen who are successful today. 'I will be generous and say there are 150 great growers, but there are more than 4000 making wine the way the laboratory tells them to make it, and the quality is very low,' he suggests. 'But Champagne is the fastest moving wine region in France. Things are changing now, and you have to adapt.'
Rodolphe Péters puts an even smaller number on it. 'Very few growers are succeeding and fewer and fewer are producing,' he discloses. 'There are very, very few growers with a strong demand, probably no more than fifty. And another 200 who are less successful. And so there are really only 250 growers selling worldwide.'
It would be no catastrophe for Champagne's lesser growers to redirect their fruit to the négociant houses. And there is no doubt that the very best growers, well established and well loved across the champagne world, will continue, against all odds, to strengthen their rightful place among the great wine estates of the world.
This article is an excerpt from The Champagne Guide 2020-2021 by Tyson Stelzer. Available now in hardback and ebook.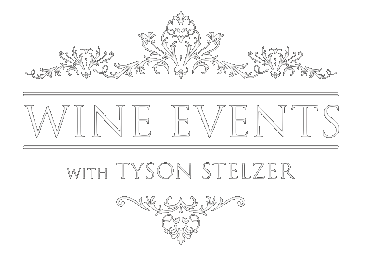 We'd love to add you to our list of friends so you're first to receive updates on all our upcoming dinners, tastings, tours, articles and books.