Hunter Valley In The Drink
This article first appeared in Spectator Magazine, 2007
Tyson Stelzer
2007 is quickly shaping up as the year of natural disasters for winemakers down under. Drought, frosts, bushfires, unseasonal rain and even locusts have wrought havoc across Australian vineyards. Last weekend the Hunter Valley was hit by the most significant floods it has seen in more than 35 years.
Storms which battered New South Wales, claiming nine lives, dumped more than 300mm of rainfall on the winegrowing region that ranks as the wettest in the country.
"We had more than 200mm on Friday night alone," reported McWilliams winemaker of thirty years, Phil Ryan. "I've never seen the rain gauge that full before."
Having emerged from a bumper vintage and a long-term drought, the deluge could not have hit the valley at a better time. "The vines were in dormancy, with few or no leaves, so there was not a lot of damage," said Ken Bray, chairman of the Hunter Valley Vineyard Association viticultural committee.
Among the worst hit vineyards was De Bortoli's thirty-two acre plot of premium Semillon. "The entire vineyard was under 1.2 to 1.8m of water," said site manager Scott Harrington. "In one section it carved a big rut some three or four feet deep. That's quite a significant hole!"
Pepper Tree Wines reported no damage to its vineyards, but faces a costly repair bill of a different kind. "We lost our big dam at our Talavera site," winemaker Jim Chatto said. "The wall blew out and took a lot of topsoil with it. It cost us $100 000 to build recently, so we're hoping insurance will cover it."
Pepper Tree's claim will also include damage to the winery, after a foot-and-a-half of water swept through equipment and wine storage. "The bottom layer of pallets will all have to be scraped and relabelled," said Chatto. And with a laugh he added, "We might have to have a flood sale!"
In spite of isolated damage, the mood remains upbeat in the valley. "It's wonderful – the best thing that's happened here in years," exclaimed Tyrrell's Chief Executive Bruce Tyrrell. "Our dams are all overflowing, and I can't remember the last time that happened."
Even Scott Harrington, in the midst of rebuilding trellises and filling the rut in his vineyard, was quick to point out the positives. "We're just lucky, I guess. Let's hope the rest of the country gets some rain as well."
Phil Ryan summed it up as the best winter the Hunter has ever had. "Our dams are full, the vines have had a good soaking and we're all set for the next vintage."
Rainfall patterns in the Hunter Valley have changed in recent years, with heavier falls between vintages and little rain during vintage. According to Gus Maher, who heads up the Wine Hunter Marketing group, "If this trend continues, my goodness, you can't ask for more than that!"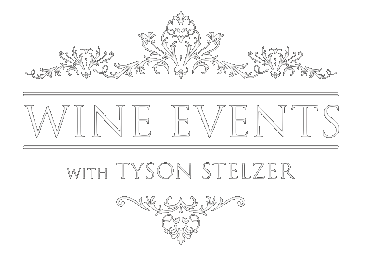 We'd love to add you to our list of friends so you're first to receive updates on all our upcoming dinners, tastings, tours, articles and books.