Unexpected crush for McLaren Vale Winery
This article first appeared in Spectator Magazine, 2008
Tyson Stelzer
Hundreds of thousands of litres of wine were lost and a man was seriously injured when a fermenting tower collapsed at a McLaren Vale winery yesterday.
A platform supporting ten 45 000 litre fermenters gave way at Wirra Wirra, trapping a 25-year-old cellar hand.
The man was rushed to Flinders Medical Centre, where he remains in a serious but stable condition, with positive progress reported today.
"We're grateful that more people weren't injured," said Wirra Wirra chief executive Andrew Kay. "The damage that was done was incredible, and it occurred in the middle of a busy vintage day."
Four men were working underneath at large crushing and fermenting machinery, but were able to escape in time to avoid injury.
Initial reports of a loss of a million litres of wine were wildly exaggerated. "We estimate that there was about 300 000 litres in the tanks," reported Kay.
The winery was immediately shut down and investigation of the cause of the collapse in the concrete slab supporting the framework commenced. It is unknown whether the recent construction of catwalks around the fermenters may have contributed to the accident.
"We will be able to put an exact figure on the losses when safety assessors grant us access to the site again," explained Kay. "We are still a little way off that point."
The accident could hardly have come at a worse time for Wirra Wirra. It occurred early in a very compacted vintage. "We're in the middle of a heatwave and everyone is screaming to get their fruit off the vines," said neighbouring winemaker Drew Noon.
The tanks contained both white and red wine. "Some of the wine in the tanks may still be salvageable," according to Kay. "And if not, the white is replaceable, although the red will be a little tougher."
The McLaren Vale wine community has rallied to support the company today. "We've been overwhelmed by the generous offers of assistance that we've received," he said. Offers of fruit from growers and of processing facilities from wineries have come in thick and fast.
Vintage 2008 will go ahead for Wirra Wirra and it looks likely that processing will take place at both its own winery and a number of other sites. McLaren Vale winery Coriole was already processing a batch of Wirra Wirra shiraz just a day after the incident.
"We have been extremely touched by the support and generosity of the community," Kay said, "but I can't say that we've been surprised. There's a strong bond that holds this place together."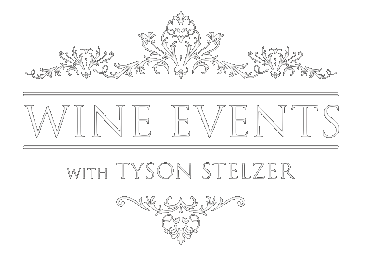 We'd love to add you to our list of friends so you're first to receive updates on all our upcoming dinners, tastings, tours, articles and books.