Vintage hots up in South Australia
This article first appeared in Spectator Magazine, 2008
Tyson Stelzer
A record-breaking heatwave has hit South Australia mid-vintage, sending grape ripeness soaring and winemakers scrambling.
Adelaide has sweltered through fifteen consecutive days above 35oC (95oF) in the longest heatwave recorded in any Australian capital city. Scientists have named the event a once in 3000-year occurrence.
"It wasn't just the number of days over 35oC that concerned us but that twelve of these were above 38oC (100.4oF)," said Penfolds chief winemaker (and maker of the iconic 'Grange'), Peter Gago.
Barossa Valley winemaker and grower Wayne Dutschke (Dutschke Wines), reported a crop of shiraz coming in at 25 Baumé, almost double the usual ripeness of Barossa shiraz. "The heatwave has produced crazy numbers!" he commented.
And not only from the Valley floor. Henschke winemaker Stephen Henschke is famous for his 'Hill of Grace' shiraz from the cooler Eden Valley region. "We've had two weeks of extraordinary heat, it's been murder," he said. "The vines aren't holding up very well at all. There are going be a lot of raisiny, jammy reds, but this is just part of the course in a hot vintage."
In the grip of the most serious drought in Australian history, the heat could hardly have come at a worse time. "We've had no rain since mid-December, which has put added stress on the vines," Henschke reported.
Few growers have sufficient water reserves to hydrate their crops. "And even with water, there's a limit as to how long vines can stand up under those conditions," he pointed out.
But for many growers, the vintage report is far from gloomy. The heat has followed an ideal, cool, even-ripening period throughout the state, allowing many growers to pick before the danger period.
"The biggest problem was that none of the heat was forecast, so we had no chance to rush our fruit in before it hit," Gago pointed out. "No one knew that we would have two weeks like this."
Nonetheless, he reported that Penfolds' premium wines, including Grange, have escaped largely unscathed. "We've been pretty lucky," he said. "Our best shiraz from the Barossa always comes in early, and it's looking really good this year."
But not without some sweat along the way. Workers in the cellar completed 12-hour-plus shifts in temperatures between 45 and 48oC (113-118oF). "We had everything going at full pace, with all the fermenters full and fruit still coming in," Gago said.
Henschke is likewise optimistic about his icon wines, pointing out that his older, deeper rooted vines, including those in the Hill of Grace vineyard, have stood up to the conditions well.
Others have been less fortunate, with the compressed vintage adding pressure from all angles. "You couldn't get a slot on the crusher, couldn't get trucks or harvesters," reported Adelaide Hills winemaker Mike Press. "And even when you could, a lot of growers had their fruit rejected because the Baumés were too high."
With the increasing occurrence of such extreme weather events, are we seeing more variation in vintage conditions than in the past? Peter Gago suggests not.
"I can only think of two 'normal' vintages in the past decade," he pointed out. "Weather patterns are all about cycles and oscillation, and it's hard to make a call when you're in the middle of it. You might think a vintage is extreme – but then another one comes along and the record is broken again!"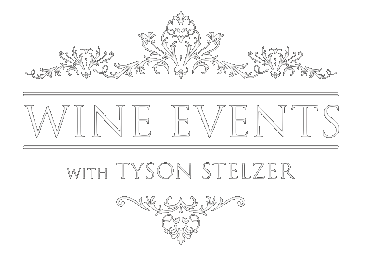 We'd love to add you to our list of friends so you're first to receive updates on all our upcoming dinners, tastings, tours, articles and books.