Immerse yourself in Burgundy
This article first appeared in Style Magazine, December 2008
Tyson Stelzer
There is one place that tops the list of wine regions to visit before you die. Tyson Stelzer explains the allure of Burgundy.
If you could be anywhere in the world right now, where would you be? I'd be in Burgundy.
I'd be stepping off the cobbled streets of the village of Beaune, into a centuries-old restaurant to sit down to a feast of "boeuf bourguignon". Or I'd be walking off last night's indulgences on the softly undulating slopes between perfectly manicured vineyards that have been producing grapes since the very first century AD.
But most of all, I'd be in Burgundy for the wine. This little region in the centre of France has been hailed as the most revered wine turf on earth.
It's Pinot Noir that is primarily responsible for this reputation. Winemakers the world over have tried to emulate Burgundy's Grand Cru vineyards, and none has come close. This temperamental variety has been dubbed "the heartbreak grape" because it is the hardest of all to get right, but the most gorgeous and ethereal when it is.
"Red Burgundy" is the finest Pinot Noir of all. At its best it takes on flavours of black cherries and a bouquet of musk and rose petals, with a velvety, silky palate.
Chardonnay is the white grape of Burgundy, and its finest wines are again the most profound expression of the variety. By comparison with Australian Chardonnay, a great white Burgundy is elegant, finely structured and will cellar for decades.
Alas, it is also exorbitantly priced and often not worthy of its reputation. Burgundy's vineyards are some of the tiniest plots of viticultural land on the planet and its wines are increasingly sought after around the globe. This means that its top "Grand Cru" and "Premier Cru" wines are out of the reach of most of us.
Down the price ladder, "Village" and "Bourgogne" classification wines from the very best producers represent better value. Look for 2005 vintage (mostly sold out in Queensland now) and 2006 (landing at the moment).
Tyson Stelzer's new book, Down to earth: Burgundy Vintage 2006 features all the wines worth buying in 2009.
Tyson's Picks
Bruno Colin Bourgogne Blanc 2006 (approx $55)
Bruno Colin makes his Bourgogne in the same way as his more expensive Chardonnays, making this a great introduction to white Burgundy. (Try Dan Murphy's and Vintage Cellars)
Domaine Georges Roumier Bourgogne Rouge 2006 (approx $60)
Roumier is the name behind some of the most ethereal Pinots in the world and this delicate, fresh example is his most affordable. (Try McGuires, Wine Emporium and Vintage Cellars)
Domaine Méo-Camuzet Bourgogne Rouge 2006 (approx $70)
Some of the world's most sublime and ear-splittingly expensive Pinots can be found under the M-C label and it's a joy that this brilliance filters down to his entry level wine. (Try Festival Cellars, Wine Emporium and Vintage Cellars)
Domaine Leflaive Bourgogne Blanc 2006 (approx $80)
This is the entry-level wine from the finest producer of Chardonnay in the world. It's brilliantly luminous, utterly fresh and absolutely astonishing. (Try McGuires, Wine Emporium and Vintage Cellars)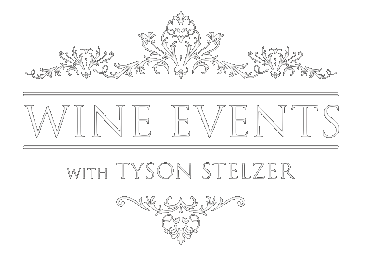 We'd love to add you to our list of friends so you're first to receive updates on all our upcoming dinners, tastings, tours, articles and books.