This article first appeared in Style Magazine, January 2009
Tyson Stelzer
Boycotting bad wine is a New Year's resolution that you won't want to break. Tyson Stelzer coaches you in how to stick with it.
I have a nomination for the list of the most popular New Years' resolutions. It makes losing weight, getting fit and saving money look downright boring. It's about time we had a New Years' resolution that you might actually enjoy talking about after midnight on December 31. It's about time we all resolved to drink no bad wine in 2009.
I like that. It's got a ring to it. I can see picketers lined up outside the local bottle shop, chanting, "No bad wine in 2009." OK, so that might be a little far fetched, but not nearly as absurd as "Quit drinking" ranking in the Top Ten New Year's Resolutions (no kidding)!
I'm serious about this. There's more wine on the shelves than ever at the moment, and after a couple of tough vintages, droughts, floods, frosts and bushfires, there will be more bad wine out there in 2009 than you've ever seen.
If your strategy whenever you pick up a wine list or walk into a bottle shop is to shut your eyes and hope for the best, you won't be drinking the best this year. It's a little safer to pick something you know you like – but only a little. Wine is a moving target and every new vintage is a new wine.
That's why I taste tens of thousands of wines every year and only recommend a few hundred. You can download my full list to your mobile so it's always at your fingertips (www.tastefoodandwine.com.au). Stick with this list and avoiding bad wine will be the easiest resolution you ever made.
Don't get me wrong. I'm not saying you have to spend a fortune. My list starts at $6.50 and has plenty of wines under $10. But if you really want to push the boat out, I've lined up the best prestige Champagne and top shelf Aussie and New Zealand reds and whites. There's bad wine out there at the top end, and a lot more dosh at stake, so don't get it wrong.
When all else fails, stick with a reliable producer. My top twenty-five estates for 2009 are Billecart-Salmon, Bremerton, Chapel Hill, Clonakilla, Craggy Range, De Bortoli, Felton Road, Fox Gordon, Jacob's Creek, Jim Barry, Kangarilla Road, Kay Brothers, Lake Breeze, Leasingham, Leo Buring, Majella, McWilliams, Mike Press, O'Leary Walker, Paringa, Penfolds, Skillogalee, Tim Adams, Wirra Wirra and Yalumba.
And one last thing – there is no shame in pouring out bad wine, only in drinking it.
Tyson Stelzer was the winner of the Award for Best Food and Wine Writing in the Australian Food Media Awards 2008.

Tyson's Picks
Oxford Landing Sauvignon Blanc 2008 ($8)
This wine breaks every rule – it's too cheap, tastes far too good and it gets better every year! Its spicy lemon and lime flavours work a treat with Asian and fusion fare. (Widely available)
Skillogalee Trevarrick Clare Valley Riesling 2008 ($43)
If there is to be a "most improved" award for any estate this year, this is it! And this green apple skin and lemon blossom flavoured wine is the most dramatic riesling that Skilly has ever made. (www.skillogalee.com.au)
Billecart-Salmon Brut Réserve NV ($80)
For goodness' sake, don't buy bubbles purely on advertising, when you could be drinking the best value non-vintage Champagne in the world. (Widely available)
Moss Wood Margaret River Cabernet Sauvignon 2005 ($100)
This is one of the greatest vintages of all time of this legendary Cabernet. Stock the cellar and you're in for a treat not just this year but for the next twenty! (1st Choice, Chalk & Cheese, Vintage Cellars)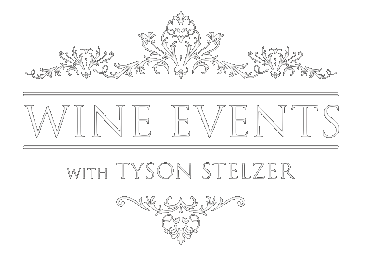 We'd love to add you to our list of friends so you're first to receive updates on all our upcoming dinners, tastings, tours, articles and books.