This article first appeared in Style Magazine, February 2009
Tyson Stelzer
Australian winemakers are embarking on another tough vintage in the wake of devastating climate and financial forecasts, but it's not all doom and gloom, says Tyson Stelzer.
It wasn't what I expected to see at an inner city wine tasting. Bill Downie hurried over the moment he saw me, so excited that he could hardly get the words out: "I've got something to show you!"
I waited for the young winemaker to produce some secret bottle from under the table, but instead he reached into his Levis, flipped out his phone and thrust it toward me. There it was in full Nokia colour, a new vineyard perched in his back yard in an out-of-the way corner of south-eastern Victoria. A perfect grid of posts and wires; the vines still too small to be seen.
"We planted it this week," he said. The youngest vineyard in the world. "Close planted pinot noir. We spared no expense – I reckon it's the most expensive vineyard ever planted in this country." He'd mortgaged his life to plant his passion.
Not a week later I sat down with Penfolds' chief winemaker, Peter Gago, a man at the opposite end of the winemaking game, driving Australia's most famous and historic wine company. At his disposal are some of the oldest vines in the world, and the financial resources of one of the largest brewing companies on the planet.
"I've got something to show you!" he said with that same hurried excitement as he produced an article from his tailored trousers. Wine Spectator's verdict on a tasting that he had hosted just a month earlier. "100 points!" he exclaimed. "A perfect score for an Australian shiraz cabernet that was almost fifty years old!"
Two unexpected 'show and tells'. Two winemakers at polar extremes of Australian winemaking, yet with the same wide-eyed wonder, driving passion and all-consuming energy for their craft. Two tales that capture what defines Australian winemaking in 2009.
Between them lie thousands of men and women like them, Aussie grape growers and winemakers who this month are facing the onset of what will surely be another tough vintage. In the wake of forecasts of continued drought, global warming, rising international competition, dwindling exports and the global financial crunch, Australian winemakers continue to raise their game. This is the Aussie battler spirit, the will to not just stand up to the elements on the harshest continent in the world, but to fight on in spite of them to make ever greater wines.
It is this that explains how it can be that right now, against all odds, the very best Australian wines are the greatest that this country has ever made. We are left in eager anticipation of what Australian winemakers will produce next time they announce, "I've got something to show you!" It might not be what you expect to see.
Tyson Stelzer was the winner of the Award for Best Food and Wine Writing in the Australian Food Media Awards 2008.
Tyson's Picks
Jacob's Creek Riesling 2008 ($11)
Don't be a label snob, this is beautifully made wine that's so often discounted it's almost free. It tastes like fresh lemons and limes and it's not sweet (hoorah!). (Widely available)
Mountain X Hunter Valley Shiraz 2006 ($35)
A little pinot noir adds perfume to this fine, spicy, leathery, gamey shiraz. It's a conservative Hunter style made by two of Australia's least conservative wine blokes. (www.mountainx.com.au)
William Downie Yarra Valley 2007 ($50)
This is one of the most thoughtfully assembled pinot noirs you'll taste this year. Its fine black cherry fruit will send you on the hunt for more of Bill Downie's mastery. (Selected Dan Murphy's and Vintage Cellars)
Penfolds Bin 389 Cabernet Shiraz 2005 ($50)
After forty-eight consecutive vintages, this is one of the greatest 389s yet. Blitzing my Great Australian Red competition to take out the top award, it will only get better with a decade or two in the cellar. (Widely available)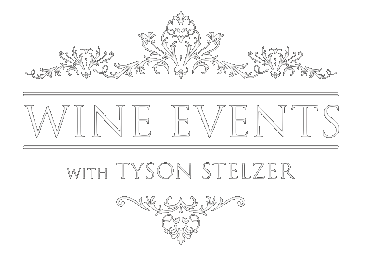 We'd love to add you to our list of friends so you're first to receive updates on all our upcoming dinners, tastings, tours, articles and books.