Recession-proof your drinking
This article first appeared in Style Magazine, March 2009
Tyson Stelzer
Recession-proof your drinking without resorting to dross. The concept is not as hard to swallow as you might think, explains Tyson Stelzer.
Last week my Dad did something he's never done before. He went out and bought four dozen bottles of one wine. I'd taken a bottle for dinner the night before, he found it on special at Dan Murphy's and the next thing we knew his boot was full. Why all the fuss? It was a decent enough red. And it was $4.50 a bottle.
This time last year, when GFC stood for nothing more than the Geelong Football Club and Granny's Fig Chutney, there was little thought given to five-buck-chuck. Now beer drinkers are battening down the hatches and investing in home brew kits while wine drinkers are not giving a second thought to downsizing to Chateau Cardboard.
But it's worth giving a second thought because that cask might just save you less money than you think. When my Dad serves his bargain bottle it's costing him a grand sum of 60c a glass. There are 2L casks on the shelves that will set you back 75c a glass, and more.
Don't get me wrong – there's no shortage of dross in bottles, either. A haphazard purchase of any random wine at this price is about as reliable as emailing your credit card number to Nigeria. But there are great wines to be found at bargain prices if you know what to look for.
There's a lot of talk of premium wine appearing at discount prices because the market has fallen out of top end wine sales. Will the GFC raise the quality and lower the price of Aussie wine?
Not as I see it. Australian winemakers have been leading their game for years, always fanatical about making better wine. It doesn't take a credit crunch to convince them. Will there be more bargains out there? There have always been bargains – I'm on the hunt for them every day of the year – and they're still out there.
Many Aussie makers have cancelled this year's exports to the US in anticipation of the decline in sales. Dave Powell, owner of Barossa sensation Torbreck Wines, told me last week that his US sales of his AUD$125 wines dropped first, then his AUD$75 wines and most recently his AUD$25 wines. What of his AUD$250 flagship? It has shown no decline in US sales whatsoever.
Don't be a miser, don't let the GFC spoil all your fun. That $20 bottle is less than $2.70 a glass. You wouldn't hesitate to pay that for a soft drink at KFC.
Tyson Stelzer was the winner of the Award for Best Food and Wine Writing in the Australian Food Media Awards 2008.
Tyson's Picks
McWilliam's Inheritance Shiraz Merlot 2008 ($6.50)
With peppery shiraz melding with supple, raspberry-flavoured merlot, this is as well balanced as anything from anywhere in the world at this price. Discounted to $4.50, it's nearly free! (1st Choice, Dan Murphys, Liquorland, Vintage Cellars)
Tahbilk Marsanne 2008 ($15)
There is only one $15 wine on the planet that looks gorgeous in its youth and equally stunning two decades later, and this is its best vintage since the 1970s! (Widely available)
Mesh Eden Valley Riesling 2008 ($29)
Was 2008 Eden's most sublime riesling season in history? With its flourish of lemon blossom and tremendous core of steely acidity, this wine would suggest that it was. (Widely available)
Brokenwood Graveyard Shiraz 2006 ($115)
Exceedingly ageworthy, utterly precise and altogether restrained, Graveyard proves yet again that it is the pinnacle of Hunter red winemaking. (Chalk & Cheese, Vintage Cellars)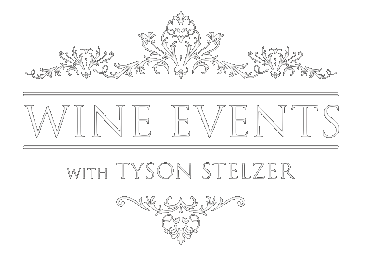 We'd love to add you to our list of friends so you're first to receive updates on all our upcoming dinners, tastings, tours, articles and books.