This article first appeared in Style Magazine, April 2009
Tyson Stelzer
Bushfires tore through the Yarra Valley on February 7. In Victoria at the time, Tyson Stelzer reports on the devastation left in the vineyards, and on what you can do to help.
I was tasting wines with Tom Carson the day the fires came. He went racing back to his Yarra Valley vineyard that afternoon. "We're just glad to be alive," he told me the next morning. "The fire moved at a pace that would have put Usain Bolt to shame. We were fortunate that our sacrificial shiraz block copped the fire front and helped to deflect it around our house and send it belting down the hill. We fought it off, and we won!" Tom and his wife worked all night, alone, to save their home and two young children, but lost their vineyard. They call themselves the lucky ones.
John and Lynne Derwin were less fortunate. The fire razed their Yarra Glen winery, Roundstone, to the ground. And their restaurant, vineyard and house. All gone.
Stefano and Rina Stefani count themselves fortunate. "We have just come back from Healesville and it looks like 60-70% of our fruit is lost either due to heat damage or fire, so it's a hard time. But our loss is negligible compared to so many others," they said.
Even in the middle of their loss, they found ways to help others. When Sydney wine retailer Andrew Kemeny put out a call to wineries for donations of wine to be sold as a fund raiser for bushfire victims, the Stefanis responded, "We only have twenty dozen Pinot Gris left now so we're happy to donate that. Please take our donation as we would like to help where we can."
The fires claimed some 350 acres of Yarra Valley vineyards, countless others have been affected by heat stress, and the threat of smoke taint still lingers in the air. Vines absorb smoke, and too much smoky character spoils a wine.
The day I arrived home from Victoria, I wanted to do something to help, so I opened a dozen Yarra Valley wines and invited a bunch of friends over. It sounds like a flippant gesture, but it isn't. "The best support you can provide to the wine industry is to buy Yarra Valley wines," said a representative of Giant Steps, who also lost vineyards to the fires.
The ever-rising quality of Yarra Valley wines has won the region a place among Australia's top sources of Pinot Noir and Chardonnay. If these wines haven't featured in your regular drinking calendar, now is the time to make a change for good. It will be the most rewarding bushfire relief appeal you've ever invested in.
Tyson Stelzer was the winner of the Award for Best Food and Wine Writing in the Australian Food Media Awards 2008.
Tyson's Picks
De Bortoli Gulf Station Yarra Valley Pinot Noir 2008 ($16)
Overflowing with cherry and strawberry fruit, this is truly world-class pinot noir at a price so low you'll think you've been undercharged. (1st Choice, Dan Murphys, Liquorland, Vintage Cellars)
Innocent Bystander Yarra Valley Pinot Noir Rosé ($20)
Giant Steps' second label rosé is a stylish, red-berry-flavoured creation. But is this classy little number really so innocent after all? You'll just have to see for yourself. (Widely available)
Roundstone Yarra Valley Sauvignon Blanc 2008 ($25)
This is a glorious sauvignon with a zesty citrus palate and a complex finish. It's tricky to track down since the winery was destroyed, but keep your eyes peeled. (Shop around)
PHI Lusatia Park Chardonnay 2007 ($50)
Ultra-cool, high altitude Yarra Valley fruit makes this an utterly refined, citrus-imbued Chardonnay with a long future ahead of it. (www.phiwines.com)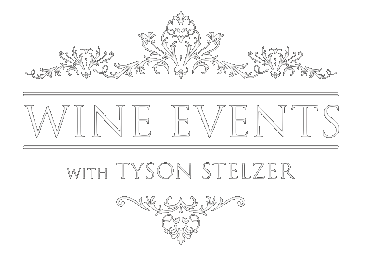 We'd love to add you to our list of friends so you're first to receive updates on all our upcoming dinners, tastings, tours, articles and books.