This article first appeared in Style Magazine, May 2009
Tyson Stelzer
With another hip wine bar opening its doors recently, it's the perfect time to contemplate where to head next time you're up for a drink on the town. Tyson Stelzer lines up his favourite haunts.
If you believe everything you read you'd think the GFC was driving everyone to stay home to eat and drink. Walk into Fifth Element, the dynamic new wine bar, restaurant and bottle shop in South Bank and you'll get a very different impression. It's been full virtually every night since it opened last month. And for good reason.
This is one of the most technological wine bars in the country. Swipe a card and you can select a taste, half or full glass of any of a selection of 56 wines. And not just any selection, but a cleverly assembled line up of Aussie and New Zealand greats alongside a carefully chosen range from France, Germany, Italy, Argentina and the USA. Grab a bottle from the bottle shop and they can open it for you at the bar (with a corkage charge, of course).
Cru Bar on James St in Fortitude Valley also makes its extensive bottle shop range available to patrons at the bar. It's always buzzing for drinks after work, and the laid-back atmosphere is ideal for enjoying a few bottles late at night.
If you're after a more intimate vibe, Anise on Brunswick St in New Farm is the perfect venue to discover a wine you've never heard of before. There's always an eclectic selection of bottles open to taste – and drink!
Just down the street, Isis is in the midst of extensive renovations. When it reopens mid-year its wine bar will be a venue you'll want to frequent regularly. While you're waiting, get yourself over to Simon Hill's other location – Bar Alto at The Powerhouse. Make your way through its great value wine list as you relax on the deck above the river.
And while you're at it, make sure you order yourself something from the menu. Cru, Anise, Isis and Alto serve some of the best cuisine in town, but that's a story for another day.
Tyson Stelzer was the winner of the Award for Best Food and Wine Writing in the Australian Food Media Awards 2008.
Tyson's Picks
Jones Road Junior Jones Mornington Peninsula Pinot Noir 2008 ($18)
Give this fresh, fruity style a chill and drink it as you would Beaujolais, in place of top-shelf rosé in your dinner line-up. (Fifth Element, Dan Murphy's)
Kumeu River Village Chardonnay 2007 ($22)
The entry wine from New Zealand's top chardonnay maker is like drinking a classic French Burgundy at a fraction of the price. (Cru, Fifth Element, 1st Choice, Vintage Cellars)
Chapel Hill Cabernet Sauvignon 2006 ($29)
Chapel Hill's best cabernet in years is loaded with black currant, olive and capsicum flavours. It will easily go a decade in the cellar. (Fifth Element)
Dog Point Section 94 Sauvignon Blanc 2008 ($34)
New Zealand's most sophisticated sauvignon is packed with flavours of gooseberries and hazelnut cream. (Cru, Fifth Element, 1st Choice, Dan Murphys)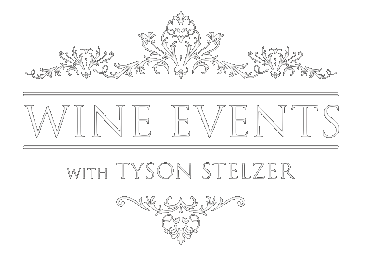 We'd love to add you to our list of friends so you're first to receive updates on all our upcoming dinners, tastings, tours, articles and books.