This article first appeared in Barossa Living, Winter 2010
Tyson Stelzer
There's a new buzzword in the Barossa. Once upon a time, the regional identity of a wine was simply "Barossa." Now winemakers are honing in on "subregionality" and you'll increasingly see words like "Marananga", "Moculta" and "Moppa" proudly emblazoned on labels.
It's a sign of coming of age for a region to celebrate the subtle uniqueness of each of its zones. It takes lifetimes of trial and error for the best grape varieties, clones and viticultural techniques to be honed sufficiently that the true personality of each district can be understood.
Within subregions, individual plots are being celebrated through an avalanche of releases of single vineyard Barossa wines. For the wine traveller, it's a thrilling time to discover the nuance and detail of the Barossa like never before. This is a theme you'll hear a lot more about as Australia plays its regionality card to strengthen its exports in an increasingly competitive wine world.
What are we to make of subregionality and single vineyards in a region where some of the best wines are blends from everywhere? Peter Lehmann Stonewell and St Hallett Old Block may sound like single subregion or single vineyard names, but the secret to both is that they are blends of the best fruit from all over the Barossa.
It's the age-old "Grange versus Hill of Grace" argument. Is the blending recipe of Bordeaux better than the single vineyard specificity of Burgundy? The question is about as absurd as asking which is best, a fruit salad or an apple?
The best way to explore this for yourself is to get in the zone and visit a few cellar doors. Many of the Barossa's most distinctive subregional wines are produced in such tiny quantities that they're hard to find elsewhere. Here are some highlights for you to compare with a few equally exclusive blends. Taste your way to the end of the list and you'll discover that even a single vineyard wine is a blend. Case closed.
Magpie Estate The Fakir Grenache 2007, $20
A blend of a number of vineyards, predominantly a single mature vine site in Light Pass, here is brilliant proof that great Barossa Grenache need not be high in alcohol, smothered in new oak and priced in the gods.
Teusner The Independent Shiraz Mataro 2008, $22
A brand new, tiny production blend from the talented Kym Teusner. If you're looking for a plush, fruit bomb of a Barossa red, packed with stewed plum and rhubarb flavours, this is your answer. Give it a light chill and front it with spicy Mediterranean fare.
Turkey Flat Mourvèdre 2008, $35
From an old, dry-grown vineyard, this goes to show just how well the Barossa can tame this otherwise coarse and tannic variety. A rich, juicy, plush wine with mulberry and blackberry flavours.
Charles Melton Richelieu Barossa Valley Grenache 2006
Grenache master Charlie Melton makes tiny quantities of this wine from Bob McLean's block high atop Mengler Hill. This elevated site blesses the wine with lovely fragrant herb, cedar and mixed spice notes.
Yalumba Fromm Vineyard Single Site Lyndoch Shiraz 2006, $75
Yalumba's recently unleashed singles site series provides a fascinating insight into Barossa subregionality. Fromm is the best of the 2006 releases, showcasing the fragrant black fruits, savoury complexity and fine structure of Lyndoch.
Penfolds Cellar Reserve Barossa Valley Cabernet Sauvignon 2006, $199
Penfolds is the master blender of Australian wine, and this wine exemplifies the heights to which Barossa Cabernet can ascend. Hunt it down at cellar door, buy every drop you can afford but do not dare unleash it until it's been tamed by no less than two decades in the cellar.
Henschke Hill of Grace 2006, $610
Australia's most famous single vineyard is, in fact, a blend of a patchwork of tiny adjacent plots, each with their own distinctive flavours. The 2006 is a fitting release on the 150th birthday of this legendary site, a Hill of Grace which juxtaposes silky, supple approachability with great longevity.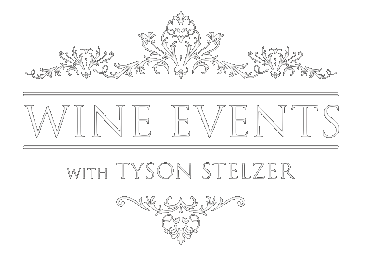 We'd love to add you to our list of friends so you're first to receive updates on all our upcoming dinners, tastings, tours, articles and books.