Bienvenue! Introducing The Champagne Guide 2011
Welcome to the very first edition of The Champagne Guide! Pop a cork of something fine and frothy, pour yourself a large glass and settle in. There's a world of champagne to be discovered!
Why a champagne guide for Australia? Because we love it! Every year we pop three million bottles, making us the biggest champagne guzzlers outside Europe, and bigger than Germany and Italy. Australia now ranks ninth in the world for champagne consumption. Staggering, considering that for a decade-and-a-half until 2002, we popped just a million bottles. In the merry old land of Oz we now down an average of a glass per head per year (and I'm doing more than my share, I might add!). The US slurps the equivalent of a measly shot glass per person, the same as the Japanese. Even the global financial crisis did little to quench the thirst for fizz down under, with the category growing at twice the rate of still wine.
At my place, champagne corks fly at every celebration! It's the quintessential aperitif, the perfect refreshener to reset the palate at the end of a big night, and I'm happy when my flute keeps fizzing all the way in between! When I unearth twenty-year-old bottles from the cellar there's more buzz from my mates when it's champagne than anything else. There is no rival on earth for champagne's rapturous finesse, its disarming acidity and its heightened sense of celebration.
And there's no wine on the planet as over-hyped, either. So much superfluous waffle gushes from big-brand glossy marketing campaigns that it's hard to know where to start when you're faced with an aisle of elaborate bottles, bright packaging and unpronounceable French names. And it's only going to get more confusing, too.
A new era has come to Champagne. While eighty percent of champagne is made by cooperatives and large merchant houses under big brands, ninety percent of Champagne's vineyards are owned by more than 19,000 growers. More and more of these growers are making and selling their own wines and these are increasingly making their way to Australia.
This has prompted something of a champagne "grower producer" revolution down under, and in top sommelier and retail circles you'll hear names like Pierre Gimonnet, Larmandier-Bernier and Chartogne-Taillet more often than Moët, Veuve and Mumm. The world of bubbles is on the move, and you can expect to see more diversity of champagne on the shelves this Christmas than ever.
With so many to choose from, how do you land the best bubbles for your buck?
Forget the rhetoric of clever French marketing. When it comes time to spray a bottle of fizz over your nearest and dearest, there is one thing and one thing only that matters: taste. This guide is driven purely by what's in the glass.
An up-to-date champagne guide for Australia is long overdue. Much of what is quoted about champagne in Australia is based on resources like Andrew Jefford's excellent and groundbreaking book The New France. But that was almost a decade ago. Champagne has moved on.
I started my hunt in the cellars of Champagne in June this year, and I haven't stopped tasting since I returned to Brisbane. To guarantee you the most up-to-date champagne buying guide in Australia, I have held off release until the latest, freshest pre-Christmas shipments hit our shores. I was still tasting in the third week of November 2010!
The Champagne Guide 2011 features scintillating vintage wines from one of Champagne's finest grower producers that you can snaffle for as little as $42. It tastes off all the legendary prestige cuvées of every worthy house, and it champions the best of everything in between. Whether you're spending $40 or $679, hunting for a high-strung aperitif, sexy rosé or thundering, mature vintage, I have found just the wine for you.
Get ready to sparkle.
This page is an excerpt from The Champagne Guide 2011. Read more…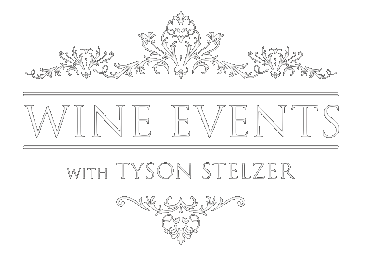 We'd love to add you to our list of friends so you're first to receive updates on all our upcoming dinners, tastings, tours, articles and books.