Buy The Champagne Guide 2011 now
"One of the best books on champagne I have read" – Huon Hooke, The Sydney Morning Herald
"Really excellent, attractive, up-to-the-minute… thoroughly recommended" – Jancis Robinson
"Outstanding… brave… breathtaking… elegant… I cannot recommend it too highly" – James Halliday
"A brilliant, up-to-the moment guide" – Tom Stevenson
"The best champagne guide released in a decade" – Asian Correspondent
Welcome to The Champagne Guide 2011 by Tyson Stelzer, your ultimate guide to buying champagne.
– Independent assessments of almost 200 champagnes by Tyson Stelzer – no marketing spin and no
   advertising
– Honest profiles of 52 champagne houses, from the smallest grower producers to the largest houses
– Classification of champagne houses from 1/10 to 10/10
– All the champagne bargains of the year, from just $40
– Assessments of all the legendary prestige cuvées of every worthy house
– The Champagne Guide 2011 Awards featuring the best houses and top champagnes of the year
– Detailed Australian retail directory
– Frank commentary on all the current issues facing Champagne: Global warming, expanding
   boundaries, excessive yields, antiquated cru system, and so on
– How to avoid corked, stale and lightstruck champagnes
– A name-and-shame list of faulty champagnes on the shelves this year
– Everything you need to know about how to buy, open, serve and store champagne
– How champagne is grown and made
– Glosssary of champagne language
– More than 180 A4 pages packed with information and hundreds of photographs and bottle shots
All for less than the price of a glass of decent champagne! 
Preview content
Sample champagne house profile: Billecart-Salmon
Classification of champagne houses
Fizzers: Corked, stale and lightstruck champagnes
Has the champagne bubble burst?
Does global warming spell the end for champagne?
The paradox of champagne: What of terroir?
The lay of the land in Champagne
If you're expecting that flowery champagne quote, you won't find it here! There's no place for gushing rhetoric, flirtations with royalty, sightings with supermodels, illustrious histories, grand estates or elaborate packaging in this guide. All that counts here is taste. If you're chasing the best fizz that money can buy, bienvenue! Your glass is about to froth over.
The Champagne Guide 2011 is available as an ebook ($24.95). By popular demand, a very limited edition paperback is available, but be quick as only 300 copies have been printed ($39.95 including Express Post within Australia).
Buy The Champagne Guide 2011 now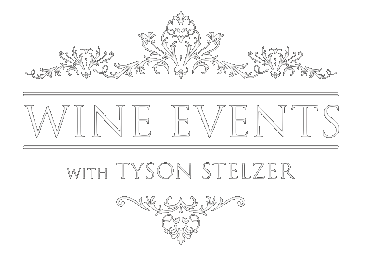 We'd love to add you to our list of friends so you're first to receive updates on all our upcoming dinners, tastings, tours, articles and books.