Is this the most underrated champagne grower of all?
The countdown to the launch of The Champagne Guide 2018-2019 is on, and it's my great pleasure to provide a sneak preview of one of the highlights…
It's always puzzled me that the remarkable, terroir-expressive champagnes of André Clouet never seem to come up among the rockstar growers of Champagne. And yet on the basis of his current cuvées, I have again anointed this little grower in the grand cru village of Bouzy among the top six growers in Champagne. This of course places him among the top sparkling growers on earth. My scores rank him equal to Dom Pérignon, Louis Roederer and Taittinger. And that's mighty company!
For those in the know, the rare cuvées of André Clouet are immensely sought-after. You can't buy these champagnes year-round in Australia, because they quickly sell out as soon as a shipment lands. Cru Bar in Brisbane recently told me of a pallet arriving and selling before the staff even had time to unpack it into the store.
I am always intrigued that something of the personality of the maker is translated into the character of all great wines. In this, the wines of Jean-François Clouet capture a profound and intriguing juxtaposition.
The man and his cuvées are deeply rooted into the multilayered and convoluted history of Champagne, arguably more than any other. He is the privileged custodian of eight hectares of estate vines in the best middle slopes of Bouzy and Ambonnay, the epicentre of pinot noir in Champagne. His family heritage in Bouzy extends back to 1492 and they have been making their own champagnes here since the early 1700s.
Every time I introduce new friends to Jean-François, he doesn't first show us through his winery or cellars, doesn't walk us through rows of vines, or even pour his champagnes. He takes us to the top of the vineyards, on the edge of the forest overlooking Bouzy, and recounts the remarkable sweep of history that has played out in view of this place over two millennia, and the role his own family has played in the stories: Attila the Hun, the Battle of the Catalaunian Fields, the birth of the monarchy, the crusades, the Templars, Marie Antoinette. 'To understand Champagne you need to understand its political history,' he says.
It's a history that lives on in his champagnes, both in spectacularly classical labels designed by his great grandfather in 1911 (harking back to the family's printer heritage, making books for the king since 1491), and in a traditional approach in the vineyards and the cellar. 'I like the idea of the work of human hands in pruning, performing the same actions as my grandfather and even the Romans, who planted vines here 2000 years ago.'
Such deep heritage makes for a striking contrast to the flamboyant personality of Jean-François, dubbed by one of my recent guests as 'a combination of winemaker and circus ringmaster.'
He is daringly creative, with a distinctly modern twist to his approach. It is his goal that some day none of his champagnes will have any dosage at all, an ideal that he rightly describes as revolutionary.
His are rich and concentrated expressions of pinot noir, wines of deep complexity, multifaceted interest and engaging character, yet with remarkable restraint and sense of control. Tasting after tasting confirm my impression that this small and relatively unknown grower ranks high among Champagne's finest practitioners of pinot noir — and represents one of the best value of all.
And yet for all of his success, this extroverted young chef de cave doesn't take himself too seriously. 'Champagne is always for flirting!' he grins.
Visits with Jean-François are always recounted as a highlight by my little tour groups in Champagne, and it has long been my dream to introduce my knowledgeable and entertaining friend in Australia.
This opportunity has finally come, and I am very much looking forward to hosting dinners with Jean-François in Sydney and Brisbane this month. A great chance to discover not only a set of captivating champagnes but the inimitable personality behind them!
Join me for dinner with Jean-François.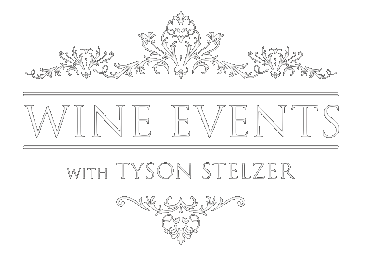 We'd love to add you to our list of friends so you're first to receive updates on all our upcoming dinners, tastings, tours, articles and books.