From the coolest depths of Tasmania and upper reaches of the Adelaide Hills, to the alpine foothills of Victoria and New South Wales, Australia is privileged to a wealth of sources of refined sparkling wines.
The secret to all great sparkling wine is the elegance and acidity infused by a cool climate. In a country as warm as Australia, vineyards need to head either south or uphill in search of the right conditions. Which is better for sparkling wine, altitude or latitude? The debate is in full swing.
Of course, winemakers take sides according to the location of their vineyards. "Tasmania is the future of sparkling winemaking in Australia," declares Jansz Tasmania winemaker, Nat Fryar. I've been making wine for twenty years and I believe a cool climate by means of latitude rather than altitude is very important, because altitude brings increased exposure to ultraviolet light."She highlights the moderating effect of the maritime climate of Tasmania as the key to its success with sparkling wine. Tasmania doesn't have the "mantle of chalk" enjoyed by Champagne, which she suggests may be a strategic advantage, giving the island state a great opportunity to explore its diversity. "It's the hilliest state in Australia and boasts the most diverse soils in the country," she suggests. "The most exciting thing about Tasmania is that most of it is not yet planted."
Australia's most celebrated master of fizz, Accolade Sparkling Winemaker Ed Carr, is focusing his sparkling portfolio on the latitude of Tasmania and the Yarra Valley over the altitude of Tumbarumba and Orange. "Australian wine regions provide the opportunity to create sparkling wines of a wide diversity of styles," he says. "We can source wines from cooler regions at higher latitudes and at higher altitudes." For Carr, like Fryar, latitude is the answer. "The wines of Orange and Tumbarumba have distinctive regional character," he explains. "Warm days and cool nights at altitude produce a very different style to the more humid days of cloud cover and softer sunshine in Tasmania."
In temperature, Tasmania is not dissimilar to Champagne, according to Clover Hill winemaker Karina Dambergs. "But we have more sunlight and more ultraviolet light," she points out. Carr agrees. "You can walk around in the sun in Europe for hours but in Tasmania you fry in minutes – there's a definite difference in the intensity in the light," he explains. "In Europe, the vines are much more open, here we need to shade the fruit and leave it less exposed." He suggests that this is the reason that champagne harvested a lower baumes doesn't tend to show a herbal character, while Australian chardonnay is prone to sauvignon blanc characters if it's picked too early, and of "frying" if it's harvested too late.
Tasmania is yet to explore its higher altitudes for their suitability to grapegrowing, and so the question of producing fine sparkling wines at cooler elevations is left to mainland Australia. Naturally, not all share the philosophy of latitude over altitude. Domaine Chandon Chief Winemaker Dan Buckle is on the hunt for more vineyard sites in Tasmania, but is quick to acknowledge the quality of Alpine Victoria as a source of sparkling base material. Chandon's range of single region cuvées certainly attest to this philosophy, as does Brown Brother's famous and historic Whitlands vineyard in the alpine foothills of Victoria's King Valley, source of its outstanding Patricia Cuvée.
While Orange is not historically associated with fine sparkling wine, I was recently privileged to a sneak preview of a blanc de blancs from Printhie Wines that showcased significant potential of higher altitude sites of the region for chardonnay as sparkling base. When the same sample was shown to the terrior-focused Rodolphe Péters at Pierre Péters in Champagne's Le Mesnil sur Oger he reportedly proclaimed, "This has minerality, it has graphite and tension, and this really surprises me!"
Altitude is likewise the secret in South Australia's Adelaide Hills. The tiny estate of Deviation Road captures elegance and purity by harvesting sparkling wines on acidity rather than flavour. "I often harvest in February, weeks or even a month before others harvest sparkling wines in the Hills," explains maker Kate Laurie.
This pursuit of ever more refined sparkling styles, driven by brilliantly honed acidity, creates wines capable of holding their finesse for years and even decades. Australia's finest sparkling wines showcase the complexity achieved after ageing for a decade or more on lees. Recent releases including Arras EJ Carr Late Disgorged 2001, Yarrabank Late Disgorged 2001, Domaine Chandon Prestige Cuvée 1996 and Bindi Cuvée 3 (boasting a mammoth thirteen years on lees) prove the heights to which Australian sparkling wines can aspire.
It's time that we left the debate of altitude versus latitude behind, and instead embraced the wondrous diversity of Australian sparkling wine, from high, low and in between.
Tyson Stelzer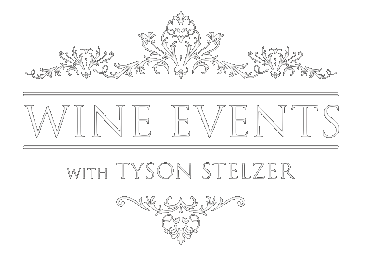 We'd love to add you to our list of friends so you're first to receive updates on all our upcoming dinners, tastings, tours, articles and books.