This article first appeared in Barossa Living, Summer 2011
Tyson Stelzer
It's always perplexed me that the world has never fallen in love with Barossa sparkling red. Is Lambrusco to blame for scarring another generation? "I don't like sparkling red," is the typical response when I offer a sparkling shiraz. One sip and that changes forever.
Strictly speaking, the Barossa doesn't make sparkling red. It's deeply coloured red grapes create sparkling wines that can only be described as black, and many are named accordingly.
There's more to a great sparkling black than just bubbles. The generous personality of the Barossa's black grapes is ideally suited to sparkling winemaking. A well-balanced sparkling black needs softer tannins, less oak and more sweetness than a still wine, or it will taste astringent and hard.
Traditionally, it's been Barossa floor shiraz that has been responsible for the region's fame with fizz, but today the Barossa offers a diversity of sparkling blacks like nowhere else anywhere in the world. There's sparkling shiraz, sparkling cabernet shiraz, even sparkling merlot, from the warmer extremes of the Valley to the cooler reaches of Eden, from young vineyards to ancient plots, historic makers to young upstarts. The Barossa offers a sparkling black to suit everyone's tastes.
These wines are important for the present and future of the Barossa because they open up a whole new world at the table. In an era of exploration of all manner of cuisines, these wines extend the repertoire of rich Barossa red grapes well beyond the familiar and limited territory of big steaks and lamb.
The soft, juicy personality of sparkling blacks is a recipe for culinary versatility. They're a roast chicken's best friend and a perfect match with cold meats and, of course, Christmas turkey. Nothing is more appealing on a warm Aussie Christmas Day than a refreshing, dark sparkling. As the mercury rises, give it a light chill, but not too much, because fridge temperature will shut down flavour and exaggerate oak and tannin. As the bottle warms up it won't even blink as red meats arrive from the BBQ.
The multitalented tricks of this versatile style last much longer than Christmas Day. High levels of tannin, oak and alcohol are the enemy of hot and spicy foods but a touch of sweetness is the perfect foil. Whether it's spicy salami pizza, chilli-infested Mexican or hot Thai beef curry, there's a frenzy of flavour here that will drown any white wine, but all that spicy heat will enflame a big red. Dark fizz to the rescue, with all the concentration of the Barossa but the freshness of bubbles, the softness of subtle tannins and oak and the smoothing calmness of subtle sweetness.
Barossa sparkling may be a difficult sell these days but it deserves a place in every pizzeria, Mexican and Thai restaurant in the country. And, of course, on your Christmas table. Oh, and keep a bottle on hand for breakfast – it is the ultimate decadence with bacon and eggs!
 
Peter Lehmann Princess Moscato 2011, $18
Proof that the Barossa's sparking repertoire reaches beyond reds, this is one of the finest moscatos in the country because it balances unctuous, honeyed sweetness with refreshing poise. It's lively and lifted, with rose petal, Turkish Delight and citrus zest flavours – and it loves an ice cold chill.
Teusner Adelaide Hills Pinot Noir Chardonnay NV, $19
This delightfully elegant Adelaide Hills sparkling white proves that Barossa red wine specialist Kym Teusner – well, isn't! A skilfully crafted fizz of delicate apple, pear, grapefruit and white peach, finishing refreshingly crisp and dry.
Sorby Adams Morticia Sparkling Shiraz NV, $20
The full concentration and intensity of 1932 planted Eden Valley shiraz is showcased in this bargain bubbles. Dark and brooding in colour and flavour, it's layered with black plums, black pastilles, liquorice, dark choc and even a slice of Barossa mettwurst, finishing supple, creamy and sweet.
Gatt Sparkling Shiraz Brut Cuvée 2007, $25
There's a restraint here that reflects the calm control and cool altitude of single vineyard High Eden shiraz. Supple plum, cherry and blueberry flavours are supported by well-managed, fine tannins and a touch of oak.
Irvine Sparkling Merlot MV, $25
'Mr Merlot,' Jim Irvine, has blended the multiple vintages (hence 'MV') of 2005, 2004 and 2002 to build layers of earthy, gamey, spicy maturity in this well-priced sparkling. In spite of its impressive maturity, it maintains good length and concentration of fresh redcurrants, plums and cherries.
Yalumba D Black 2004, $35
Sadly, this is the last vintage that will be made of one of the finest sparkling blacks in the country. At seven years of age, this glorious blend of cabernet and shiraz shows a rich maturity not dissimilar to old bottles of The Signature of the same blend. Cabernet's redcurrants perfectly marry the spice and pepper of shiraz.
St Hallett The Black Barossa Sparkling Shiraz NV, $42.50
An immaculately crafted blend of mature Barossa shiraz stored in old barrels for the past decade, freshened with lively violet and black cherry notes. A wine of enticing polish and lingering flavours of black pastilles, liquorice and dark chocolate.
Rockford Black Shiraz NV, $56
Robert O'Callaghan's Black has amassed more cult status than any other sparkling wine in this country, white pink or black. Never have I seen it finer or cleaner than the current August 2011 disgorgement. It's worth joining the waiting list for the mailing list or lining up at the cellar door in person in December.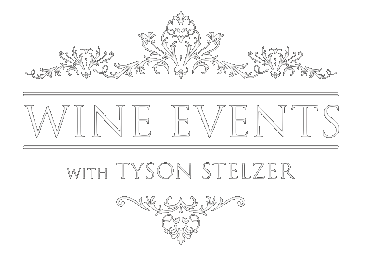 We'd love to add you to our list of friends so you're first to receive updates on all our upcoming dinners, tastings, tours, articles and books.