This article first appeared in Style Magazine, August 2011
Tyson Stelzer
In the middle of the Adelaide suburb of Marion, with houses on three sides and a main road on the fourth, is the most unlikely thing. "Who would plant a vineyard in the middle of suburbia?" begs to be asked. A better question is "Who would plant suburbia in the middle of a vineyard?"
When McLaren Vale winegrower Hugh Hamilton was a boy, this area was carpeted with vines, farmed by his ancestors since 1837. "The soil is incredible, making this is a fantastic place to grow grapes," he told me. It was, that is, before it was compulsorily acquired for housing in the 1950s. Only one little block of ancient vines remains.
Eight suburbs further out, Morphett Vale, once home to vineyards and the biggest wine exporter in Australia, now home to urban sprawl.
Another eight suburbs, McLaren Vale, and a development application has recently been approved for 1180 high density homes on a prime agricultural block of rare geology. Low budget housing packed so densely that you could skip from roof to roof "Chim Chimmeny" style. Welcome to one of South Australia's most famous wine destinations.
There's no coming back from that. Ever. And it's not just McLaren Vale. The Barossa, Yarra and Hunter Valleys are all under threat from urban encroachment.
Bureaucratic wheels are turning slowly to establish protection for prime vineyard land against development sellouts, but it's too little, too late. Public support is needed to preserve our finest wine regions for future generations.
McLaren Vale winegrowers have recently launched an initiative to highlight the unique diversity of their finest single vineyards. "McLaren Vale Scarce Earth" celebrates single vineyard shiraz. I was recently invited down to the Vale as part of a small assessment panel to choose the wines worthy of the title and I am pleased to report one of the most intelligent new wine initiatives in recent times.
Such a focus on expressing the unique nuances of the most profound sites is in tune with the very essence that defines many of the greatest wines of the world. This is a national treasure worth protecting.
Tyson's Picks
Wirra Wirra Church Block 2009, $23
There must be some divine intervention going on here because Church Block is one of the most precise and age-worthy bargains on the shelves this year.
Primo Estate Joseph Pinot Grigio d'Elena0 2011, $28
It's not all about reds in the Vale. This is a proper grigio, with subtle pear and apple fruit, restrained and textural.
Chapel Hill The Chosen House Block McLaren Vale Shiraz 2009, $50
You'd never guess that DJ rocker Michael Fragos was McLaren Vale's most sensitive winemaker, harvesting early to capture lively balance and texture.
Primo Joseph Angel Gully Clarendon Shiraz 2009, $75
An alluring air of exotic spice makes the Clarendon district the most distinct in McLaren Vale, and Angel Gully is a divine expression of a heavenly place.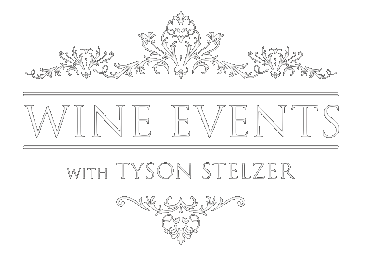 We'd love to add you to our list of friends so you're first to receive updates on all our upcoming dinners, tastings, tours, articles and books.