This article first appeared in Style Magazine, October 2011
Tyson Stelzer
The 2011 vintage will be remembered as a washout across many parts of south-eastern Australia, but the Hunter Valley had a pearler.
2011 was a nail-biting vintage for the Hunter Valley. Rain was forecast every week but it was never to come. The deluge that made the season the most challenging in a decade for most vineyards everywhere from Adelaide to Brisbane didn't so much as touch the Hunter. "It was pissing down all around us, at Port Macquarie, Wollongong and Mudgee but completely missed us," said relieved McWilliams winemaker, Phil Ryan. Someone must have been saying their prayers for an ideal vintage. And an ideal vintage the Hunter received.
New vintage Hunter semillons are hitting the streets in perfect time for springtime quaffing. If you're a New Zealand semillon tragic, this is a style to add to your repertoire. As semillon progresses through the stages of ripeness its characters evolve from leafy, grassy, green capsicum to lime, lemon and apple and finally to ripe notes of mandarin, orange and eventually tropical fruits. Captured too early in this spectrum, it tends to be hard and aggressive; too late and it is broad and rich, lacking definition and endurance, like many wines from 2010. Caught at the perfect moment in between, semillon displays a wonderfully zesty fruit profile and finely textured acidity, capable of sustaining it for decades in the cellar. Welcome to 2011!
2011 in the Hunter Valley was a classic semillon season not simply for the conditions that furnished ideal ripening (2009 can rightfully claim the same) but for the evenness with which this is displayed across many of the Hunter's best growers. It's not that 2011 produced greater wines than heroic seasons like 2005 and 2009 but that it has produced more great wines.
The evenness of the season is expressed in a remarkably consistent personality across Hunter semillons. Overall, 2011 was a cooler season and hence flavour was achieved in many vineyards at the earlier end of the ideal ripeness window, expressed in flavours of lime, lemon and granny smith apple, often with nuances of kaffir lime leaf and even anise. For the uninitiated, these are associations not unfamiliar in many of the great, age-worthy rieslings of the world. When I visited recently to taste 180 highlights of the vintage, I was amazed at how consistently these characters were expressed. Acidities are generally extremely well structured, with an effortless integration and fullness that will sustain the best wines for a decade, two decades, even beyond.
If you're looking for "birth year" wines to put down for the latest addition to your family, look to Australia's far east and far west: the Hunter Valley and Western Australia's Margaret River.
Tyson's Picks
Tulloch Semillon 2011, $16
Proof that you needn't fork out a fortune to keep  the fridge stocked with classic Hunter semillon for springtime sipping!
Audrey Wilkinson Hunter Valley Semillon 2011, $20
A rising Hunter star with nuances of granny smith, anise and pepper, characters  usually reserved for more pricey semillons.
First Creek Winemaker's Reserve Semillon 2011, $30
Winemaker Liz Jackson has quickly emerged as one of the finest in the Hunter, and here's another vintage to prove it.
Tyrrells Vat 1 Semillon 2011, $42
The Hunter's most famous blended semillon is the wine of the vintage, thanks to a fine, chalky minerality and enticing fragrance.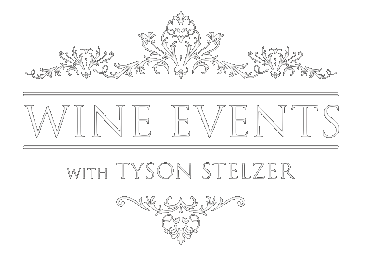 We'd love to add you to our list of friends so you're first to receive updates on all our upcoming dinners, tastings, tours, articles and books.