Mike Press Wines – Is this the best wine deal of the year?
Regular readers will be well familiar with my now 12 year conviction that Mike Press makes the best value wines in the country from his beautiful little vineyard high in the Adelaide Hills. I first visited Mike and Judy at their place in 2006 and I've been buying their wines every year since. I now have 12 vintages of their shiraz and cabernet in my cellar. Here's a little video of their incredible story that I shot recently.
With vines now hitting 20 years of age and Mike's sensitivity in the cellar continuing to mellow, his wines have never looked finer. He's out of favour with some of his peers because his wines keep beating theirs in the wine shows! His wines sell for less than half the price of theirs.
Buy direct from Mike and Judy and join their Mike Press Club for the best deals. It's free to join and this membership should be mandatory for all lovers of great wine at affordable prices!
My picks this year are their shiraz 2016, cabernet sauvignon 2016, pinot noir rosé 2017 and pinot noir 2017. Full reviews below.
Mike Press Adelaide Hills Single Vineyard Shiraz 2016
$15.00
14.4%
With his vines now 20 years of age, Mike Press has elevated his shiraz this vintage to a style more about fruit ripeness and less about oak, though – crucially – without downplaying the cool climate credentials of his special, high site. Mike was nervous he'd taken it too far, but he need not fear: this is a mighty Adelaide Hills shiraz that will enthral his band of loyal followers with its deep, luscious and adorable black cherry, black plum and blackberry fruit, with the presence and stature that will win some new fans, too. It doesn't demand the length of bottle age that it's called for in the past, but don't underestimate its potential, because it's charged with the tangy acid and fine tannin structure to hold its own for many years yet.
94 points
Drink 2018-2026
Mike Press Adelaide Hills Single Vineyard Cabernet Sauvignon 2016
$15.00
14.5%
This is a commanding cabernet even by Mike Press standards, a wine that consummately juxtaposes power and presence with precision and definition. Violet aromas and crunchy blackcurrants, capsicum and tobacco leaf flavours are exactingly varietal in their precision, coasting long and full with a core of deep, black presence. The tangy acidity of this cool site keep it bright and refreshing, while firm, fine tannins promise a long future.
93 points
Drink 2023-2031
Mike Press Adelaide Hills Single Vineyard Pinot Noir Rosé 2017
$17.00
13.3%
A magnificent rosé at once characterful and brimming with pink pepper, pomegranate and tamarillo, and at the same time elegant, tense and consummately dry. It carries with great persistence and high tensile acid drive, and will hold for some years yet.
92 points
Drink 2018-2020
Mike Press Adelaide Hills Single Vineyard Pinot Noir 2017
$17.00
13.8%
Bunch thinning thrice during the growing season and maturation in French oak does not sound like the recipe for a pinot noir that sells for less than $17. It tastes like it's worth double its price, an elegant expression of this high vineyard, capturing rose petal fragrance and morello cherry and strawberry hull flavours, framed in finely structured tannins and tangy acidity. It carries with length and character, and will blossom in time, propelled as much by acidity as tannin.
91 points
Drink 2020-2025
Mike Press Adelaide Hills Single Vineyard Sparkling Pinot Noir Rosé 2016
$17.00
13.9%
Carrying the full structure and grip of Adelaide Hills pinot noir, this is a dry sparkling of strawberry hull and raspberry character, with a spine of firm, fine pinot structure. Try it with jamon.
88 points
Drink 2018
Mike Press Adelaide Hills Single Vineyard Chardonnay 2017
$17.00
12.9%
An unashamedly fruity chardonnay that leads out with rockmelon and ripe peach, concluding with the acid tension of its high site.
87 points
Drink 2018-2019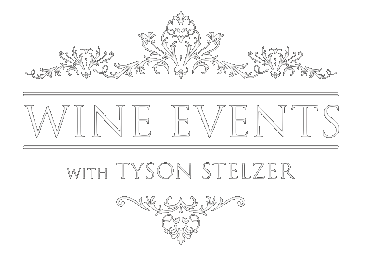 We'd love to add you to our list of friends so you're first to receive updates on all our upcoming dinners, tastings, tours, articles and books.