Musque Charles Heidsieck Soirée
Together with Musque Food & Wine Owner and Chef Stuart Oldfield and House of Charles Heidsieck, it's my great pleasure to invite you to join me for a very special champagne soirée in the Barossa Valley.
This event marks the beginning of a unique champagne offering in South Australia. Over the past three years I have teamed up multiple times to host champagne lunches and dinners with my fanatical champagne friend Stuart. His cuisine is exceptional and uncomplicated and he is sensitive and talented in his mastery of champagne matching.
Stuart and I are very proud to announce a special ongoing champagne showcase at Musque. I have volunteered to team up with Stuart on an unpaid basis as the curator and ambassador of a very special champagne list. Our aspiration is to showcase the greatest champagnes for the locals and visitors to the Barossa.
I have selected 12 of my very favourite houses and growers, all of which will be offered by the bottle at Musque throughout the year. Every month a different house will be featured on pour. On special nights, large format bottles and special and rare cuvées will be poured. Throughout the year we will host special champagne showcase events. Our vision is to make champagne accessible, so pricing will always be affordable.
We are pleased to invite you to a very special champagne soirée to launch Musque's Champagne Showcase.
I have chosen Charles Heidsieck to celebrate this launch, because no other champagne house has ascended to the pinnacle of Champagne in the modern era like this small, historic estate.
Among the greatest of all champagne houses there is no common recipe for success, and the rise and rise of Charles Heidsieck over the past decades, and in particular the last six years, has been defined by an
especially unique and turbulent journey. This year, these deeply contemplative yet thrillingly engaging cuvées have ascended yet another leap and now confidently rank among the finest in all of Champagne. The new Charles Heidsieck is built on deep, autumnal complexity, juxtaposed with vibrant energy and astonishing poise. Its cuvées have never looked finer. – Tyson Stelzer, The Champagne Guide 2018-2019
I have selected four Charles Heidsieck cuvées to lead you through a fascinating journey to discover the modern story of this great house. Stuart has created eight substantial canapés to highlight each cuvée.
Charles Heidsieck Brut Réserve NV en magnum
Gruyère crème gougères
Champagne cured ocean trout, crème fraiche, yeast blini, chives
Charles Heidsieck Rosé Réserve NV
Golden beetroot & goats cheese beignets
Seared scallop, fresh pea puree, pancetta & chervil
Charles Heidsieck Millésime Brut Vintage 2005
Butter roasted SA king prawns, lemon & capers
Porcini mushroom tartlets, soured mascarpone
Charles Heidsieck Millésime Rosé Vintage 2006
Cognac & duck liver parfait, toasted truffled brioche, sauternes jelly
Slow cooked suckling pig, crumbed, fried with kewpie & crackling
6:30pm Thursday 8 February 2018
Musque Food & Wine, 86 Murray St Tanunda
Tickets strictly limited – $140
I look forward to introducing you to Musque, to Stuart Oldfield and to Charles Heidsieck!
Santé,
Tyson.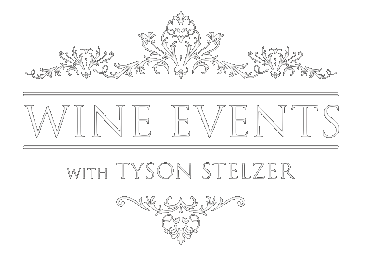 We'd love to add you to our list of friends so you're first to receive updates on all our upcoming dinners, tastings, tours, articles and books.