First published in Brown Brothers Epicurean Magazine Autumn/Winter 2009
The rise of Spanish grape varieties has been swift and widespread across Australia in recent years, but never has this category received more attention than when one obscure example shot into the international headlines last month. Embroiled in identity fraud accusations, Australian samples of the white variety Albariño were DNA tested by the CSIRO and found, instead, to be the rare variety Savagnin Blanc. If you're a follower of Albariño, don't worry, your wines are not likely to change – although the name will.
The finding comes at an unfortunate time, as it has only been recently that this grape has come to the front of the bunch as an alternative white varietal showing great potential in this country. Interest in alternative styles such as Albariño has never been stronger.
"Spanish wines are certainly a strong growth sector, albeit from a very small base," said Scott Wasley of The Spanish Acquisition, the foremost importer of Spanish wines into Australia. "It's historically one of the great wine producing countries, and is currently third-largest in the world on a volume basis. Australia is still catching up after a long Francophile history, boosted at the moment by a new wave of development in Spain."
If there is a word to define consumer wine preferences of the noughties it is "experimentation." The big, hairy, alcoholic oak monsters of the 1990s have been sent back to their caves (where they belonged in the first place), ushering in a new era of respect for varietal character, terroir definition and food matching. As our tastes embrace the cuisines of ever farther shores, so our wine tastes diversify to suit. It's not surprising that the indigenous varieties of countries such as Spain top the list of styles worth discovering this year.
Spain's best indigenous white grape variety, Albariño, has rocketed to fame in recent years in Galicia (in the far northwest corner of the country) and Monção (northwest Portugal). In the Spanish region of Rías Baixas it now accounts for ninety percent of all plantings, such is its popularity and value.
Introduced into Australia in 1989, the variety has thrived. Or so it was thought until the DNA results were tabled this month. Questions remain as to whether there might still be some authentic Albariño in the country, and further tests are currently underway to find out. Whatever the truth, some makers argue that their vines do look very much like Albariño, as do the finished wines. The ability of the Albariño vine to tolerate drought and heat makes it one of the most sustainable emerging varieties for the Australian climate, an increasingly important virtue that has further encouraged planting.
Think of Albariño as a cross between the peachy, apricoty bouquet of Viognier, the flowery, spicy palate of Riesling and the citrus tang of Sauvignon Blanc. Its thick skins protect it from climactic extremes on the vine and it can produce wines of high alcohol, acidity and flavour. With better ageing potential than most light-skinner Spanish grapes, it's sometimes matured in oak or held back in tank for several years before release. Not unlike Riesling, it can make a delightful partner to any seafood, from delicate crustacea to rich ocean fish.
To Brown Brothers winemaker, Geoff Alexander, the variety is looking "really good." It's been so well received that it's virtually sold out until the next vintage is released. The company first planted the variety in 2004 in Heathcote and subsequently in 2007 at its Banksdale vineyard in the King Valley.
"It's a bit warm for it in Heathcote," Alexander explained. "King Valley better represents the growing conditions in Spain. In fact, we think it's probably as close as we can manage to the climate of Spain – albeit drier in recent vintages." The 500m altitude of the Banksdale vineyard produces a finer, more delicate style with better acid retention.
"Our production of this variety is very, very small, until now released only through the cellar door," Alexander mentioned. "There were plans to increase production but they'll be put on hold for the time being. We'll DNA test our vines and make some decisions from there. It's very disappointing. I think it was going to be a very popular variety, so it's all a bit of a shame."
If Albariño is Spain's most popular indigenous white variety, Tempranillo is its most popular red. It is to Spain what Cabernet is to Bordeaux, the backbone of its most prized red wines. Tempranillo is at home in the slightly cooler climates in Rioja in North Central Spain, slightly further south in Ribera del Duero as well as virtually all other Spanish red wine regions, where it forms the main ingredient in their reds.
Tempranillo can be consumed young but the most expensive are aged for many years in oak barrels. In a lighter guise, it tends to carry flavours of strawberry, raspberry, cherry and vanilla. Full-bodied, deep-coloured styles add blackberry and other black fruit flavours and, importantly, they are not notably high in alcohol.
Once thought to be related to Pinot Noir, recent genetic studies tend to debunk this suggestion. Nonetheless, Tempranillo behaves rather like Pinot Noir when matched with food, and partners well with beef and lamb. It tends to have lower acidity than Pinot, which enables it to handle less demanding dishes.
Its thick-skinned black grapes grow best at relatively cool, high altitudes, where it achieves elegance and acidity. However, deep colour and sugar ripeness require heat, and Tempranillo can tolerate a warmer climate. It is the continental climate and high altitude of the Ribera del Duero in Spain that reconcile these two opposites.
Tempranillo is currently in the midst of a renaissance in worldwide production, sparked in part by a new wave of Spanish growers in cooler regions outside of Rioja. Over the last decade, the USA and South Africa have embarked on significant planting regimes, as has Australia. I know of more than 180 Australian wineries currently bottling the variety, from the Granite Belt to McLaren Vale and Margaret River. Most of these vineyards were planted in the past five years, so it will be some years before we see the varietal definition, structure and length afforded by mature vines.
"It's a fairly new variety for us," said Alexander. Brown Brothers planted it in Heathcote in 2001 and 2002, and at Banksdale in the King Valley in 2004. "Heathcote is a fairly warm region and has been warmer than usual in the last few years. We've been getting good flavours but sugar ripeness tends to come before physiological ripeness. At Banksdale we're getting more cooler climate flavours, better matched to Rioja. It holds its acid better and has stronger colour." Alexander favours the King Valley fruit in the heat of recent vintages, but hopes that both regions will perform well in average years. "It will be interesting to see what happens in a normal year," he said.
Alexander used more American than French oak with Tempranillo in the past, but now believes that French oak is better suited. "In Spain they use a lot more French oak," he said. "I'll still use some American, but more French in the future. Oak can really dominate Tempranillo and we really want to avoid that." He used just ten percent of new oak. In his words, he's not aiming for a style that needs to sit for years. "It can handle a little ageing but it's something that you can drink straight away."
Tempranillo tends to be a medium-bodied style, approachable and easy-drinking but still displaying good structure and colour. Alexander enjoys its "interesting European characters." "It's not as savoury as Barbera or Nebbiolo, which I think makes it more familiar to the Australian consumer," he said. He is employing a range of techniques in the winery to enhance complexity. "I use cold soaking for 4-5 days pre-ferment and extended maceration for a week after ferment," he said. He achieves lifted, floral aromas by destemming without crushing.
"I'm excited about it!" he exclaimed. "It's one of the wines I really enjoy making, and experimenting with different techniques. It can be quite complex, with savoury characters, more traditional red fruits, and at the same time fairly easy drinking and quite appealing to the consumer."
Graciano is a deep red, delicately perfumed grape once widely used as a blending component with Tempranillo in Rioja, but it has fallen from favour in modern times due to its inconveniently low yields. Where it is still used it contributes spice, acidity, structure and ageing potential to a blend.
Brown Brothers has been a pioneer of this variety in Australia, first planting it at Milawa at the northern end of the King Valley right back in the 1960s. About a dozen wineries in Australia have since followed, producing Graciano either in a blend with Tempranillo or as a varietal wine.
Alexander describes it as a very characteristic wine with a marzipan almond character, distinctive aromas, deep colour and quite tannic structure. "I'd like to try to add a little Graciano to our Tempranillo," he said. "We're one of the few producers in Australia, if not the world, who makes a straight Graciano. "It's a unique wine and we'll continue to make it for that reason."
Alexander visited Spain last year and his enthusiasm for Spanish varieties was aroused. In Australia, there is perhaps no better place for these styles than in Brown Brothers country, where the hot plains of north-eastern Victoria rise to meet cool alpine peaks. As vine age and viticultural experience continue to develop, it is not implausible that this region could become a national benchmark for these styles.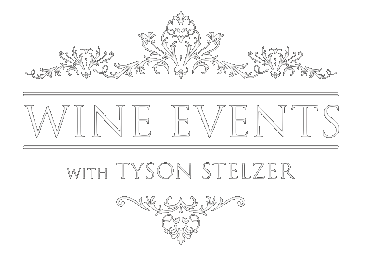 We'd love to add you to our list of friends so you're first to receive updates on all our upcoming dinners, tastings, tours, articles and books.