This article first appeared in Style Magazine, May 2008
Tyson Stelzer
After seven years of wine writing, Tyson Stelzer presents his first piece on Queensland Wine. He retells the tasting that caught his attention.
Ask any local about their experience of Queensland wine and you'll probably hear about everything from idyllic trips to quaint cellar doors to substandard bottles that would rather be forgotten.
I taste many hundreds of Queensland wines every year – sometimes even hundreds in one day. Last week I encountered the best selection that I have ever tasted.
It's called the Queensland Grands Vins Mercure list and it was rolled out last week in each of Mercure's Queensland hotels as part of its national initiative to showcase local wines.
The secret to this selection is that it's been assembled with strict scrutiny by a panel of experts.
"To narrow down the list, we lined up a large selection of Queensland wines," said Mercure North Quay Hotel Manager Andrew Lee. "We had to taste a lot of poor wine in order to find the highlights."
The Stanthorpe region leads Mercure's list. "As Queensland's premier wine area, Stanthorpe is well represented in our selection," Mr Lee explained.
The region has managed to ride above some of the challenges facing wine quality in emerging areas of the state. Its cool altitude gives it a distinct advantage, as does the maturity of its vines. There is a depth of experience among some of its makers which leads to an understanding of the grape varieties best suited to each site in the region.
Most of Queensland's wineries are small, boutique establishments. Dollar-for-dollar, this means that they can't be expected to compete with the quality emerging from larger wineries interstate and overseas. However, the keenly-priced 2002 Ballandean Estate Family Reserve Shiraz proves that Stanthorpe's biggest winery is up to the challenge.
Winemaking expertise in the region is growing, as exemplified in wines like Symphony Hill Pinot Gris 2007. This is a carefully crafted white with no trace of heavy alcohol or unbalanced sweetness. The flagship wine of the same company, Symphony Hill Reserve Shiraz 2006, shows just what heights Stanthorpe is capable of attaining.
It's good to see more of these wines becoming available beyond their cellar doors. Queensland's most famous wine, Robert Channon Verdelho 2007, is appearing in many restaurants and wine shops.
Even still, tourism is what Queensland wineries do best, and nothing beats a visit to the source. Stanthorpe's new Strange Bird Alternative Wine Trail is a great way to learn about some of the more obscure varieties on offer in the region.
It's clear that the very best Queensland wines today outshine anything made in this state in the past. As Mercure has discovered, there are rewards to be found if you're prepared to search long and hard.
Tyson's Queensland Picks
Ballandean Estate Family Reserve Shiraz 2002, $22
This spicy, plumy Shiraz is the best value Queensland red on the shelves at the moment. You'd be hard-pressed finding a mature red from anywhere at this price. (Festival, Era, Ferry Rd)
Robert Channon Verdelho 2007, $24.50
The latest vintage of Queensland's most famous wine is a little more restrained and lower in alcohol than usual – making this the best release in years. (Emporium, Drinx, Cru, Festival, Wine Experience)
Symphony Hill Pinot Gris 2007, $30
Its tight, clean, fresh citrus flavours reflect both a cool site in Stanthorpe and particularly skilful handling of fruit. (Cru, Wine Experience)
Symphony Hill Reserve Shiraz 2006, $65
There's nothing weedy or thin about this structured, spicy elegant red, displaying finely ground tannins, excellent balance and style. (Wine Experience)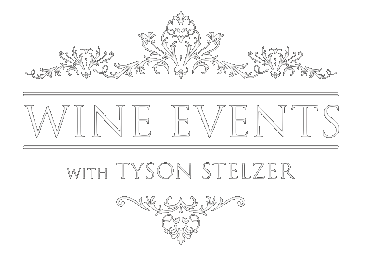 We'd love to add you to our list of friends so you're first to receive updates on all our upcoming dinners, tastings, tours, articles and books.