This article first appeared in Style Magazine, June 2008
Tyson Stelzer
Finding the right wine for every cuisine starts in the vineyard. Tyson Stelzer explains how Australia makes such a diverse range of wines.
We live in a wild country, and it's getting more extreme every year. Last week I visited four wine regions during their final week of vintage, and the contrast was mind-blowing.
The Barossa Valley suffered through a record-smashing heat wave, with fifteen consecutive days above a scorching 35oC. In the New South Wales Central Highlands, it was snowing on the afternoon that I landed in the town of Orange. It never snows in April in Orange – until now.
My next stop was Langhorne Creek, at the mouth of the river Murray, south of Adelaide. The river hasn't flown in years and the region is in the midst of its worst drought in history. The next day I landed in the Hunter Valley in New South Wales, in the middle of flash flooding after a record-breaking wet vintage.
We live in a harsh country of dramatic extremes, and it's been like this since long before global warming was ever conceived. Harvest is frequently a nail-biting time for growers, as the ripening of grapes is locked into a delicate balance between heat-wave, cold-snap, drought and flood.
You might expect any level-headed grower to uproot their vines and replant in a more predictable place. But they don't because they care too much about quality.
The most famous vineyards in the world are found in the most marginal places. Champagne is almost too cold to ripen grapes. The Rhone valley in southern France is almost too rocky. The best vineyards in Germany's Rheingau are almost too steep. Bordeaux's most prized vines are almost under water. And back home, we are almost always on the verge of heat-wave, cold-snap, drought or flood. Or, like this year, all four at once.
The diversity of Australia's winegrowing climates is what makes drinking Aussie wine interesting. It sounds wanky but it's true: excitement in the vineyard creates excitement in the glass. Eating and drinking would be very boring if it weren't for these extremes.
Different foods demands different wines, and a clever way to match them up is by linking particular cuisines with specific climates.
Think Greek, for instance. This spicy, tangy food demands zesty, aromatic whites and light reds from a cool place like Tasmania. If you're throwing a hunk of red flesh on the BBQ, you want a big red from a warm place like the Barossa Valley, McLaren Vale or Langhorne Creek. For Oriental fare, look for something with some spice but also plenty of fleshy fruit from a region like the Adelaide Hills, Eden Valley or the Mornington Peninsula.
In my book Taste Food & Wine 2008, you'll find exact wine matches for every cuisine.

Tyson's Picks
Pewsey Vale Eden Valley Riesling 2007, $18
This is a benchmark Riesling and an important piece of Aussie winemaking history which is frequently discounted to death. It's an epic Asian food match. (Widely available)
Lake Breeze Bernoota Shiraz Cabernet 2005, $20
This plush blend from Langhorne Creek has always been a bargain. Discover its brilliant black plum and spice flavours this winter. (Widely available)
Bay of Fires Tigress Sauvignon Blanc 2007, $24
For a zesty, suave little thing from Tassie, Tigress will charm with its pretty lily aromatics, but be warned – it's fierce enough to take on any tangy cuisine. (Dan Murphys, Emporium, McGuires)
Dutschke St Jakobi Barossa Shiraz 2006, $35
The new vintage has only just hit the ground, and it's a scorcher! Its brooding black plum and dark chocolate flavours will keep you enthralled for hours. (Wineaway, 1st Choice, Vintage Cellars)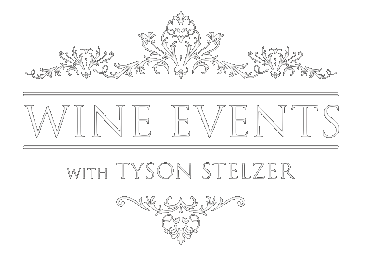 We'd love to add you to our list of friends so you're first to receive updates on all our upcoming dinners, tastings, tours, articles and books.