This article first appeared in Style Magazine, July 2008
Tyson Stelzer
When it's time to splash out on a spesh bottle of red, Tyson Stelzer explains how to find a worthy contender.
Special celebrations, zero birthdays, hot dates or one of those meetings when you just have to impress no matter what the cost – a great bottle of red is a mandatory accessory for winning over anyone with a modicum of taste.
A BBQ quaffer simply isn't going to cut it, and even a $50 investment could be risky. It's time to stretch a little and reach for the top shelf in the best bottle-o you can find.
You'll be confronted with more bottles in three-digit-land than ever, and you'll need to exercise a little care. Just because it's nose-bleedingly expensive doesn't mean it's worthy of your occasion. More and more wineries are launching bottles into the price stratosphere these days, and some of them hardly deserve to get off the ground.
Stick with reputable brands from the most famous regions and only buy the very best vintages. You're slapping a lot of dosh on this bot, so it's worth taking a moment to get it right.
Penfolds launched its 2003 Grange recently. Famous name, right regions, wrong vintage. Don't bother. Save your $550 and hunt down a different Penfolds new release that ticks all the boxes, like St Henri 2004, Bin 707 2005 or order any of the ultra-rare "Cellar Reserve" reds from the Penfolds Cellar Door.
This is the time of year when many new vintage reds hit the shelves, making it the best time to bag a few that tend to sell out fast. Less than $100 will land you one of the flagship Cabernets from Margaret River or Coonawarra, Shiraz from the Barossa or McLaren Vale or Pinot from the Yarra Valley or Mornington Peninsula. 04s, 05s and 06s are generally current – good news, these were great years in most of these places.
The same dollars will (just) start to get you into half-decent Bordeaux (Cabernet blends) or Burgundy (Pinot), but unless you really know your wines, you'll more often do better with an Aussie red.
Two final tips – most wines in this territory are built for the cellar, and in Queensland that means an air conditioned space. If you do crack a bottle now, be sure to loosen it up by throwing it into a decanter at least an hour before you let it loose. Then stand back at marvel as it works its magic!
Tyson's Picks
O'Leary Walker Claire Reserve Shiraz 2004, $90
Raucous black fruit highlights swoop and soar from the core and then jump out and maraud your palate, in the most tantalising way. (Emporium, McGuires)
Moss Wood Margaret River Cabernet Sauvignon 2005, $100
This is what Cabernet's all about. Ethereal, velvety, exceedingly classy and utterly refined – don't miss one of the greatest vintages ever of one of Australia's most iconic wines. (Widely available)
Wolf Blass Black Label Cabernet Shiraz 2004, $125
Massive, black and beastly, this is a sensational blend with vibrant black fruits and coffee-flavoured oak swirling into a vortex of power. (Dan Murphys, McGuires)
Penfolds Bin 707 Cabernet Sauvignon 2005, $175
An absolutely impeccable blend of the best Cabernet from South Australia's premium regions, it's layered and spicy with ultra-concentrated black currant fruit. (Widely available)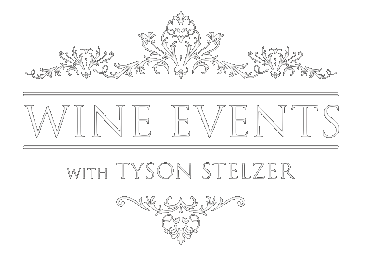 We'd love to add you to our list of friends so you're first to receive updates on all our upcoming dinners, tastings, tours, articles and books.