This article first appeared in Barossa Living, Summer 2010
Tyson Stelzer
I've never seen a vintage quite like 2008 in the Barossa. There have been plenty of dismal vintages and the occasional triumph, but never one that has shown both extremes in the same season quite like this.
The 2008 shiraz class was the biggest and most important class of the Barossa Wine Show this year. When we lined up the 113 entries on the bench, half were beginning to turn brown and fall flat at just two years of age. Overripe, porty, spirity and hot, or simply prematurely developed. Who could forget that record-smashing heatwave that came smack-bang in the middle of vintage, with fifteen consecutive days over thirty-five degrees? The wines were literally fried on the vines.
That is, those that hadn't yet been picked. Prior to the roasting, the season was idyllic. As I tasted my way through those wines at the show, I recalled Penfolds Chief Winemaker Peter Gago's words, "2008 should be considered as two completely different vintages, labelled 2008a and 2008b." It all came down to whether the fruit came off before the heat.
If you were tuned in to my autumn edition on these pages this year, you would have been expecting some stunning 2008s reds to emerge. And emerge they have. Wines of graceful poise, the best displaying the kind of bright fruit definition that denotes the very finest Barossa vintages.
The real stars of the vintage will remain buried in the depths of South Australia's cellars for some years yet. But when they emerge, make sure you're first in line, because among them will be some of the finest reds this decade. Don't miss Peter Stonewell Shiraz (best ever?) and a line of new Special Bin Penfolds wines that are yet to be named.
In the meantime, you'll be delighted to learn that some of the highlights from the Barossa Wine Show are already at hand.
Fox Gordon Eight Uncles Shiraz 2008, $19
Tash Mooney's goal with Barossa shiraz is not alcohol, oak and power but lift, spice and perfume. She achieves this with clever tricks including fermentation on a small proportion of skins of the Italian varieties Sagrantino and Aglianico. It's a surprising amount of effort for a sub-$20 wine, and the result will surprise you, too.
Naked Run Wines BWC Shiraz 2008, $23
This wine came out of nowhere to top the 2008 Barossa Shiraz class in the show, and I'll take the blame for the score that took it there. A concentrated, textural and persistent wine, it's built around layers of black fruits, liquorice and a touch of mint. Nice result for one of the cheaper wines on the bench!
Dutschke St Jakobi Shiraz 2008, $38
Wayne Dutschke is a guru of capturing profound concentration and depth without sacrificing fruit vibrancy. He's mastered this in 2008 better than ever, showcasing preserved plums, stewed rhubarb and mixed spice with a waft of violet perfume. Finely textured tannins confirm an outstanding vintage for St Jak.
Fox Gordon Hannah's Swing Shiraz 2008, $43
Tash Mooney always harvests her fruit before it gets too ripe, so the heatwave never entered the equation here. Instead, expect a beautiful confluence of concentration, fresh acidity and poised tannins. This is a very complete Barossa shiraz with sweet front palate berry/plum fruits and a delightful violet perfume.
Peter Lehmann Wines Stonewell Shiraz 2006, $90
No gold medal here (boo!), but I gave this wine the highest score of any in the show! This is an epic vintage for the finest and most age-worthy Barossa shiraz of all. It ricochets with liquorice and black fruits but its composure and poise are unswerving, laced together by a ribbon of ultra-fine tannins. Twenty year potential.
I am always first in line at the crack of dawn when the doors are thrown open on the annual Eden Valley Riesling Tasting. This is one of my favourite wines on earth and this tasting is the world's introduction to the new vintage. This year, Stephen Henschke kicked off the proceedings by introducing the season as an outstanding vintage for riesling and the best since 2002.
By the end of the tasting, my impressions were not quite so flattering. It is a fine vintage, certainly, but will it go the distance of 2005, or hit the high notes of 2009? I don't believe so. In its favour, 2010 is a season with an evenness and a consistency across producers. There are not the challenges of overripeness that plagued many 2009s. There are certainly a lot of very good Eden Valley rieslings this vintage, and some remarkable bargains.
It astounds me that names like Pewsey Vale, Heggies, Peter Lehmann and St Hallett can produce world-class rieslings at sub-$20 price tags. Every year I shake my head in disbelief that these wines can be so pure, so pristine, so inexpensive and yet so overlooked by the consuming public. These are, singularly, the greatest bargains of the wine world today. Just look at the price of Pewsey Vale next time you pass it in the aisles at a barn store.
Pewsey Vale Riesling 2010, $15
Sheesh! And last year I thought Pewsey Vale couldn't possibly get any better. Achingly pristine, this is a delightfully poised riesling with white lily aromatics and deep-set minerality. Could this be the white wine bargain of 2010? It would take a mighty wine indeed to topple it.
The Willows Vineyard Riesling 2010, $16
You wouldn't believe it. This was not just the trophy riesling of the Barossa Show, it won the trophy for the best premium wine of show, of every variety at every price. And it's a riesling, it's grown on the Barossa floor and it sells for sixteen bucks! It won't live as long as Eden riesling but, by golly, you've got to take a look at this. Pete Scholz makes it at Lehmann, and there's about as much riesling knowledge in that winery as anywhere in the country.
Eden Hall Eden Valley Riesling 2010, $20
There's no room for frivolity here, this is a honed, single-minded riesling with an exceedingly long future ahead of it. A shard of pure lime juice shoots through its core, giving structure and direction to a concentrated lime juice palate.
Dandelion Wonderland of the Eden Valley Riesling 2010, $30
No one knows the age of these vines, but they may well have celebrated their 130th birthday this year. You'll be celebrating, too, when you discover their fruits! Infused with that wonderfully textured minerality that only comes from old vines on great sites, this is a wine of purity, lifted lemon blossom aromatics and a delicate, seamless palate of grapefruit zest flavour.
Leo Buring DW N17 Leonay Riesling 2010, $38
Of the early release Eden Valley rieslings, Leonay is the wine of the vintage. It's river pebble minerality that drives the incredible texture of this wine, lingering long with pure lemon fruits. Drop-dead gorgeous and monumentally pure, it's adorned with white lily and lemon blossom perfume.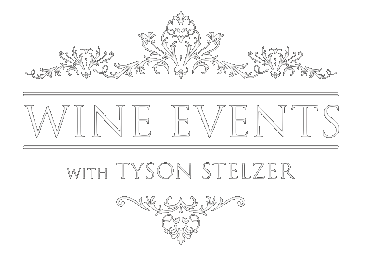 We'd love to add you to our list of friends so you're first to receive updates on all our upcoming dinners, tastings, tours, articles and books.