On Wood: The state of oak in Australian winemaking
This article first appeared in WBM, 2008
Tyson Stelzer
Take a long, hard look at the way that oak is being used in the Australian wine industry at the moment and you could be in for a surprise. Changes are at hand that have radically altered the landscape of oak in this country in recent years. Things are moving so quickly that it's starting to look more like a jungle than a forest out there! More companies are taking advantage of the myriad of alternatives that are now available, and the quality on offer has never been higher.
Oak remains the most expensive cost element in wine after the cost of grapes. At a time when the industry is under stress from a string of challenging vintages, strong international competition and constant pressure to keep prices down, many producers are being pushed to reduce all production costs, especially those relating to the use of barrels.
At the same time, market preferences have defined a change in style of their own.
"At the end of the day, our oak is dictated by the style that the customer is looking for," said Fosters Group Winemaker Sam Glaetzer, who oversees oak purchases for the company across Australia and New Zealand. "Five or ten years ago the customer was after intensity of coconut and vanilla flavours. Now they're looking for subtlety and length."
The trend away from American oak and toward French oak has been an obvious spin-off of this trend. At the pointy end of the market, the subtlety of top quality, close-grained French oak has become the benchmark.
Mt Langi Ghiran winemaker Dan Buckle is moving his portfolio exclusively to French oak.
"It's the big irony of paying over $1100 a barrel for something that's not going to impart a whole lot of flavour," he says. "We're looking for subtlety and elegance and a minimum addition of oaky flavour, and we have to pay a lot for that."
"What we're finding is there's a really good synergy between the spicy characters we see in our Shiraz and the French oak that we're using," he added.
For some companies, financial pressures have made the French option prohibitive, and this is starting to drive a movement back toward American oak.
Vinote Australia General Manager Darren Lange is up-beat about the improvements in American oak that he's seen in recent years. From their origins in the Bourbon industry, American coopers really only started to get serious about making wine barrels in the early 1990s.
"From that point to where we are today, American oak has come a long way in every aspect – from the origins of the oak, grain selection and seasoning, right through to the coopering of the barrels," Lange explained.
For Sam Glaetzer, a change in the country in which American oak is seasoned has further increased quality.
"In a business as big as Fosters we have traditionally purchased raw oak wood from America and brought it out to Australia for seasoning," he said. "Now that we're buying American barrels as finished products, seasoned in America, we're getting a better seasoning regime."
In striving for more subtle oak flavours, the widespread movement toward lower proportions of new oak continues.
"In this last year we've changed the whole cost structure of our oak at Mt Langi to go back six years rather than four," said Buckle. "I'm backing off a bit on the new wood, to give the fruit a better chance to speak."
Sandro Moselle is moving in the same direction with his wines under the Kooyong and Port Philip labels. "Playing around with the percentages of new oak is very important for me, and I just can't see our fruit handling more than 30 to 35 percent new wood," he said. "Most of my wines have less than 20 percent new oak, and some are as low as 4 percent."
Moselle is also trialling puncheons to achieve a similar effect. Nigel Catt of Radoux Australia has observed a movement away from traditional barriques and hogsheads and back to larger format oak, including puncheons, cuves, ovals, rounds and even open oak fermenters.
On their own, such trends appear to be of little significance in the broader scheme of a growing industry, but together their impact has served a devastating blow to barrel sales in this country. Estimates indicate that 110 000 barrels were sold in 2000-2001. By 2006-2007, this number had crashed to exactly half. Admittedly, this is skewed slightly by the challenges of the 2007 vintage, but in a normal year, it's still under 70 000.
The most significant factor that has influenced this has been the explosion in the use of adjuncts and oak alternatives in the past five years.
According to Catt, "In wines below twenty dollars, there is a movement away from barrels toward oak alternatives." And this price sector obviously represents the largest proportion of the wine market.
Lange points out that "if you look a where those barrels have come from, the numbers that have gone out of the industry are generally in the cheaper barrels." Producers are realising that they can now buy very good quality oak and use it in a much more cost-effective environment such as a stainless steel tank.
"We're certainly using fewer barrels in the winery than we used to," said Glaetzer. "By using planks a couple of times we can achieve the characteristics of old oak, while keeping the wine in stainless."
Such a system not only trims the oak budget but it greatly reduces labour, makes more efficient use of warehouse space and decreases the risk of ullage problems, Brettanomyces growth and other risks associated with barrels.
Seven years ago, the use of staves in this way wasn't even an option for the winemaker. Nor were many of the other oak adjunct products which are now a vital component of the arsenal of options at the winemaker's disposal.
"Adjuncts have certainly got a lot better in the last couple of years," said Glaetzer. "They are no longer an afterthought or a waste product, but something that's made from the outset for a particular purpose. Higher quality wood, seasoning regimes and toasting techniques traditionally applied to barrels are now being used for adjuncts, opening up a wide range of different flavour profiles."
As winemakers make increasing use of different adjuncts, the body of knowledge surrounding the techniques for their use is growing rapidly. According to Lange, "We now know the advantages of using staves, and we know that they're going to need to be in contact with a wine for a longer time than a chip. We also know that beans can produce a more consistent result than a chip. With more end-grain, a bean provides quicker integration, so it can be used to finish a wine closer to bottling. As an industry we're getting smarter in how we handle these different products."
With such a wide variety of options available, rigorous oak trials are more important than ever.
"We probably only buy twenty bags of chips a year," said De Bortoli winemaker Bill Downie, "but when we do our selection we will have perhaps fifty different adjuncts and combinations of adjuncts that we will trial before we make a decision. We've done this a few times and found a couple of producers who are able to deliver the kind of result we're looking for."
"I think it's the only way to go," he added. "It's not like throwing one dud barrel into a 300 000 litre blend. With adjunct, you're generally going to throw it into a pretty big tank of wine, so you need to be sure you get it right."
While good oak adjuncts can now out-perform a poor barrel, there is still no alternative to a good barrel at the top end.
"We're not in any way tempted by the oak alternatives, despite the cost advantages," said Buckle. "For what we're doing, there's something about having to rack and top the barrels. Every person in the winemaking team tastes every barrel, and it keeps us in touch with what's going on."
Bill Downie uses a halogen light to inspect the inside of every one of the 450 barrels he receives every year, to select the best 150 for Pinot Noir.
"We're looking at the quality of the internal finish, the toast, and the quality of the staves," he explained. "Doing a selection doesn't guarantee that every single barrel that you select is going to be exactly what you're looking for, but it certainly improves your odds."
In the light of the ballistic rate of uptake of new oak technologies in Australia in recent years, Catt commented that we are certainly becoming more rational in what oak we use and smarter in how we use it.
Lange concluded that, "The Australian wine industry has got a challenge ahead of it, and that is to raise its profile of good quality wines overseas. Using the right oak to get attractive, balanced wines at every price point is going to play an important role in this."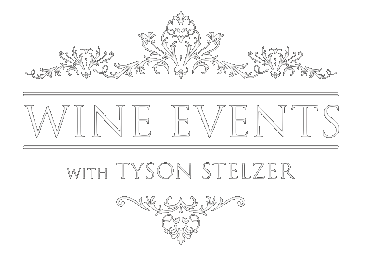 We'd love to add you to our list of friends so you're first to receive updates on all our upcoming dinners, tastings, tours, articles and books.