This article first appeared in WBM, 2008
Tyson Stelzer
The annual taste-off for Taste Food & Wine is the most intensive event on my tasting calendar. This year, Matthew Jukes and I short-listed some 3200 wines for consideration in our 2009 guide. Every one of them crossed our tasting bench in less than a week during August. We push this tasting later every year because it is crucial for us that the book contains only new vintage whites and newly release reds. This provides us with a unique sneak preview of the trends that will appear on the shelves next year.
This year's tasting demonstrated that the over-use of oak continues to be a distracting influence in Australian winemaking. Even in their extreme youth, the great red wines of the world exhibit a balance of fruit and oak that gives voice to the flavours of the grapes, allowing their vineyards to shine through with clarity and expression. It is this that must remain the central priority for winemaking in this country.
The notion that overt oak flavour and structure are a prerequisite for serious red wine is now a completely outdated idea. When Kym Teusner first made his Barossa Valley "Joshua" Grenache Mataro Shiraz and "Riebke" Shiraz without any oak influence, he was told that he was "crazy" and that the wines would never age. The pristine state this month of the 2002 Joshua demonstrates otherwise.
The rising popularity of modern cuisine and Asian cooking (and anything with spicy heat, for that matter) further reinforces the importance of fruit-focused red wines without aggressive tannins or assertive oak flavours. I find myself regularly reaching for wines of this style in my own entertaining schedule, and the options remain limited. Because of their flexibility on the dining table, Teusner's Joshua and Riebke will again be featured in Taste Food & Wine and we hope that there are more wines in this style to vie for these positions next year.
The use of oak is much more than a simple "oak or not" dilemma. Teusner's Avatar Grenache Shiraz Mataro and Albert Shiraz are matured in predominantly older oak, and in his words, "the bigger oak format the better." Eighteen months ago in WBM I reported a movement away from traditional barriques and hogsheads and back to larger format oak, including puncheons, cuves, ovals and rounds ("On Wood," WBM ??? 2007). This is an important trend and one that deserves to gain further momentum.
The proportion of new oak is perhaps the most obvious contributor to the dominance of oak in red wines. It is true that some of the wine styles of Europe can handle high proportions of new wood, but I would continue to urge Australian winemakers to consistently follow flavour profiles rather than figures and to err on the side of less new wood rather than more. It is a rare thing in my tastings and in show judging for a wine to be criticised for being under-oaked. The opposite is all too common.
A change in oak seasoning regime is proving to be another important factor for controlling oak influence. Eighteen months ago I reported Fosters' move from purchasing raw American oak to buying finished barrels which have been properly seasoned prior to delivery. The result is now coming through in Penfolds' finished wines. While the 2005 Bin 707 Cabernet Sauvignon contains a full 100 percent new oak, the fruit is more expressive than ever for this label.
When the use of top quality oak barrels is matched with fruit of sufficient complexity and potential, a balance can be achieved right from day one. This makes the wine enjoyable on release when, let's be honest, it's most likely to be consumed. But we should not be afraid that this might jeopardise ageability. Balance from the outset means balance in the cellar.
The role of oak should be considered to be one of supporting the fruit and lifting the character of the vineyard and the region to new heights. The importance of regionality has never been more central to Australia's wine strategy, and for this reason the judicious use of oak has never been more crucial.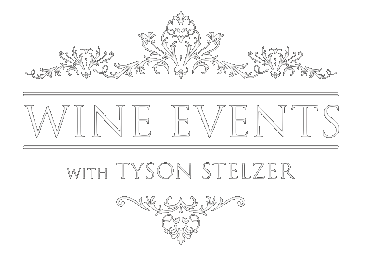 We'd love to add you to our list of friends so you're first to receive updates on all our upcoming dinners, tastings, tours, articles and books.