This article first appeared in WBM, 2008
Tyson Stelzer
Why does it seem that Sauvignon Blanc is a four-letter word in the Australian wine trade at the moment? Is it because it's stolen the thunder that we secretly wish would belong to our beloved Riesling? Is it because our friends and competitors across the ditch have nailed a wine style that has captured the hearts of consumers at large? Is it because the standard of the wines has dropped as a result of massive new plantings and widespread overcropping? Is it because we just like having a dig at the tall poppy? Or is it because we simply don't like drinking something that tastes like cats pee and gooseberries?
I don't know the answer, but after tasting through some 300 Sauvignon Blancs and Semillon Sauvignon Blancs from every corner of Australia and New Zealand in preparation for this edition and for Taste Food & Wine 2009, I am left with an altogether different perspective to that which is currently being voiced by most corners of the industry.
Consumers are flocking to Sauvignon Blanc because it is one of the most versatile, food-friendly white wines on the planet. Our passion as a nation for modern fusion cooking, all manner of Asian cuisines, Mediterranean fare and seafood leads to more consumers reaching for a bottle of Sauvignon Blanc more often. It is listed as an ideal match next to more dishes than any other grape in Taste Food & Wine 2009. It's as simple as that.
But it's no longer as simple as reaching for a bottle from Marlborough. My WBM100 list this month includes benchmark examples of the style from the Adelaide Hills, Orange, Pemberton, Tasmania, Geographe, Hawkes Bay, Martinborough, Marlborough and even the Barossa. Three years ago this would never have been the case. There is no question that more winemakers are taking Sauvignon Blanc seriously than ever before, and the result is that there is not only a greater choice of styles but also that the best of these are hitting unprecedented high notes. Marlborough now has serious competition. Australia is beginning to show New Zealand up at its own game. Taste Food & Wine 2009 contains almost twice as many straight Sauvignons from Australia as it does from New Zealand. If blends with Semillon are included, the ratio increases to almost three to one.
The trend in the most carefully crafted 2008 Sauvignons is toward elegance and poise. This is also the priority among the most progressive makers in Sancerre right now, and if New Zealand is to maintain its international standing with this varietal it is here that it must direct its attention. The most sensitive makers in Australia and New Zealand are now working hard in the vineyard and in the winery to put the focus on texture, structure, balance and length rather than intensity and overt, pungent fruit impact. This opens up a whole new world of Sauvignon possibilities, leaving cats pee and gooseberries as things of the past.
The use of barrel fermentation is an increasingly important tool in this process, and more makers are now finding success in using very small proportions to build length, structure and texture. There are also a number of more daring winemakers who are allowing oak to make a more pronounced impact, producing richer wines with layers of hazelnut cream complexity. My list this month includes examples of this style from the Adelaide Hills, Orange and Marlborough. These are benchmark white wines which stand shoulder-to-shoulder with the greatest examples of the style from Sancerre and Bordeaux.
Australia and New Zealand are now producing the best Sauvignons that they have ever made, at all price points. Consumers are out there lapping it up. As an industry, we should be raising a glass to celebrate, and quitting our complaining.
Don't brush over this edition of WBM100. These are wines worth rediscovering.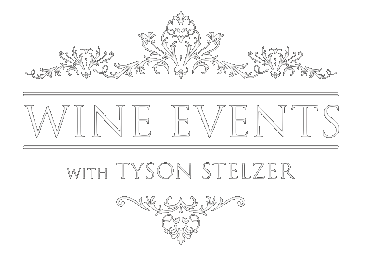 We'd love to add you to our list of friends so you're first to receive updates on all our upcoming dinners, tastings, tours, articles and books.