Penfolds Collection 2018 – An outstanding release… but there's a twist
Penfolds is on sensational form right now, and next week's annual launch represents an outstanding collection of no less than 21 releases. But should you buy them? There's a twist this year, and it's a big one.
The annual Penfolds Collection media tasting is unlike any other release event on the calendar. Not only is it the only tasting that solicits the attendance of every one of the country's top 40 wine media, but more importantly, the message and the mood are fundamentally unique, and never more emphatically than this year.
The immaculately eloquent Peter Gago could speak for hours on every one of these wines. And there was once a time when he would introduce each in all of his articulate detail. But at this year's release, besides a brief welcome, he was conspicuously silent.
His message was loud and clear, an unspoken confidence that these wines would speak for themselves. And speak they did. This release is another emphatic testimony to the distinction and endurance of Australia's leading wine brand.
As Penfolds forges deeper into the wine markets of the world, the balance of supply and demand at home seemingly affords license to push prices ever higher. The pertinent question this year is whether these wines can sustain such ever-spiralling domestic inflation.
The biggest price leaps this year are Bin 128 and Bin 138 ($60, up from $45 last year) and Bin 51 ($40 from $30), all of which represent a one-third jump. Bin 707 is now $600 (it was $500 last year and $350 five years ago), Yattarna is $175 (was $150) and Magill is $150 (was $130), all of which represent more than 15% inflation. Grange has hit $900 this year (was $850).
The most recent Langton's auction prices on last year's release are telling, an average of more than 36% under last year's full release prices and as much as 48% less (RWT 2015 most recently sold for $105, barely half of its release price of $200). Grange 2013 is currently $550 in the secondary market (a full $300 under its list price). In this auction climate, it would take very sharp discounting indeed to offer sufficient enticement to buy these wines on release.
My highlights of The Penfolds Collection 2018 are extensive: Yattarna 2016, Bin 407 2016, Bin 389 2016, St Henri 2015, Bin 169 2016, RWT 2016, Bin 707 2016, Grange 2014 and Lot 1990 Brandy.
Penfolds Bin 51 Eden Valley Riesling 2018, $40
12.0% alcohol
A mandarin and tangelo exoticism leads out, telling the tale of a growing season of above average temperatures, flowing into a tense palate of taut lemon and lime juice. A touch of phenolic grip brings firmness to the structure of the finish. A riesling of full-flavoured concentration and structural tension that lingers with great persistence.
92 points
Drink 2018-2023
Penfolds Bin 311 Chardonnay 2017, $50
12.5% alcohol; fruit sourcing has moved to cool-climate, multi-regional, now from the Adelaide Hills, Tasmania and Tumbarumba; eight months in 25% new French oak
With a new regional recipe, the mood of Bin 311 has taken a dramatic change. It contrasts fleshy, spicy white nectarine presence with grapefruit complexity, overlaid with the roast cashew nut character of French oak, which will benefit from time to fully integrate. Acidity is well amalgamated on a long finish.
91 points
Drink 2019-2022
Penfolds Reserve Bin 17A Adelaide Hills Chardonnay 2017, $125
12.5% alcohol; eight months in 40% new French oak; lower than average temperatures during the growing season and abundant rainfall proved to be a challenge.
The struck match and gunflint personality of Bin A rise to alluring effect, underscored by lemon juice tension and fine-grained structure. This is an understated Bin A, true to its cool season, though lacks the precision, energy and promise of the greatest vintages. It holds good persistence and medium-term potential.
94 points
Drink 2022-2027
Penfolds Bin 144 Yattarna Chardonnay 2016, $175
13.5% alcohol; Tasmania, Henty, Adelaide Hills, Tumbarumba; eight months in 45% new French oak barriques
A beautifully distinguished Yattarna that seamlessly marries its three regions to harmonious effect. It leads out with understated grace, effortlessly rising with exacting line and outstanding persistence. Lemon, white peach and fig are masterfully united with understated French oak, with exacting fruit and acid marriage; ever confident yet never dominating. This is no blockbuster Yattarna, rather an eloquent and refined blend, and it's all the finer for it.
96 points
Drink 2019-2026
Penfolds Bin 23 Adelaide Hills Pinot Noir 2017, $50
13.5% alcohol; 15% whole bunch; nine months in 30% new French oak barriques
Is it the cooler season or a more gracious touch in the winery that makes for such an elegant and refined Penfolds Pinot Noir? Paler in colour, more fragrant and more sensitively structured than ever, this is a wine that celebrates pinot more than it declares Penfolds, and it's all the more beautiful for it. Wild strawberries, rhubarb and beetroot unite in a palate of bright, spicy, peppery fruit focus, silky tannins and excellent persistence. It will age, too. Bravo!
92 points
Drink 2022-2027
Penfolds Bin 138 Barossa Valley Shiraz Grenache Mataro 2016, $60
14.5% alcohol; 72% shiraz, 16% grenache, 12% mataro; 12 months in seasoned French and American oak
Dark berry, black cherry, plum and stewed rhubarb fruits declare the depth of a relatively dry season in the Barossa, framed in firm, fine-grained, dry tannins. Shiraz assumes a confident lead, making for an unashamedly full-bodied SGM of spicy fruit focus and lingering persistence.
92 points
Drink 2019-2023
Penfolds Bin 2 Shiraz Mataro 2017, $40
14.5% alcohol; McLaren Vale, Barossa Valley, Padthaway, Wrattonbully; 8 months in 10% new French oak and American oak hogsheads
Since its inception in 1960, Bin 2 has purposely been engineered as a soft, medium-bodied 'Australian Burgundy,' and 2017 is a celebration of its fruit-focused style, bursting with fragrant violets, glossy blackberries and succulent red cherries. It's young and a little angular, without the tannin polish of its older siblings, but its enticing fruit carries with good persistence and medium-term potential.
91 points
Drink 2029-2022
Penfolds Bin 8 Shiraz Cabernet 2017, $50
14.5% alcohol; Barossa Valley, Padthaway, Wrattonbully; 10 months in older French and American oak hogsheads previously used for Bins 128, 28 and 389
Penfolds has been the master of shiraz cabernet blends for more than half a century, and since 2003, Bin 8 has filled the gap above Koonunga Hill as Bin 389 has ascended into now three-digit price territory. Bin 8 is purposely a much more immediate style to quaff while 389 rests in the cellar. Glossy blueberry shiraz meets the blackcurrant depth of cabernet, underlined by firm, fine cabernet tannins. Pretty fruit is the unashamed hero here, in all of its lively, fragrant, primary youth.
92 points
Drink 2020-2027
Penfolds Bin 128 Coonawarra Shiraz 2016, $60
14.5% alcohol; 12 months in 30% new French oak
A mild summer with cold nights made for an extended ripening period that has infused great depth of flavour and focus in an impressive vintage for Bin 128. A deep and compact core of satsuma plum and blackberry fruit is eloquently framed in fine-grained tannins which carry the finish long and linear. An impressive 128, flattering in its youth, and possessing great potential.
94 points
Drink 2026-2031
Penfolds Bin 28 Kalimna Shiraz 2016, $50
14.5% alcohol; Barossa Valley, McLaren Vale, Padthaway, Upper Adelaide, Wrattonbully; 12 months in seasoned American oak hogsheads
A relatively dry and mild season has given birth to a complex and concentrated Bin 28, layered with the savoury complexity of black kalamata olive tapenade and spicy, dark berry fruits. It's framed impeccably in an intricate web of firm, fine tannins. As always, structure calls for plenty of time to soften, though its more savoury and complex profile does not share the same poise or youthful vibrancy.
93 points
Drink 2021-2026
Penfolds Bin 150 Marananga Shiraz 2016, $100
14.5% alcohol; 12 months in 25% new American and 7% new French oak hogsheads and puncheons
This is a Marananga of fine-grained, structural confidence, with the juicy, spicy red and black berry fruits of the district uniting with classic milk chocolate to compelling effect. A core of impressive, focused fruit integrity carries from start through long finish. A great Marananga with a strong future before it.
94 points
Drink 2026-2036
Penfolds Bin 407 Cabernet Sauvignon 2016, $100
14.5% alcohol; Coonawarra, McLaren Vale, Barossa Valley, Wrattonbully, Padthaway; 12 months in 25% new French and 9% new American oak
A sensational Bin 407 that masterfully articulates varietal precision with outstanding concentration and presence. This is a vintage that will turn heads from the moment it's lobbed into the wine world, and will flatter incrementally as it uncoils over the coming decades. An exact core of bright, crunchy yet oh so dense blackcurrant and cassis fruit is intricately woven in a fine web of magnificently full and enduring tannins. In line, length and sheer jubilation, this is one of the greats in the lineage of 407 and the best buy of the current release collection.
96 points
Drink 2031-2041
Penfolds Bin 389 Cabernet Shiraz 2016, $100
14.5% alcohol; Barossa Valley, Coonawarra, McLaren Vale, Padthaway, Wrattonbully; 51% cabernet sauvignon, 49% shiraz; 12 months in 37% new American oak hogsheads
A Bin 389 that calls for considerable time to uncoil and fan out, it's currently reticent and shy, with a deep core of spicy, dark blackberry shiraz uniting seamlessly with the blackcurrant depth of cabernet, lingering with impressive line and length. A super fine yet consummately enduring core of tannins promise great staying power. This is no showstopper Bin 389 on release, but don't let this hold you back. Give it time and it will slowly, assuredly and most certainly come into its glorious own.
95 points
Drink 2031-2041
Penfolds St Henri Shiraz 2015, $135
14.5% alcohol; McLaren Vale, Robe, The Peninsulas, Barossa Valley, Wrattonbully, Adelaide Hills, Mt Benson; 93% shiraz, 7% cabernet sauvignon; 12 months in 50+ year old large oak vats
A St Henri of character, depth and room-filling exuberance. The great 2015 season has yielded a wine of deep, dark, spicy fruit presence that entices from the outset. It's framed consummately in firm, fine tannin structure that propels its glorious fruit fanfare and promises effortless life in the cellar, lingering with undeterred line and great persistence. If you adore St Henri, as I do, this is a vintage not to be missed.
96 points
Drink 2020-2030
Penfolds Magill Estate Shiraz 2016, $150
14.5% alcohol; 13 months in new French and American oak
A mild season has heightened the spicy character and juicy red fruit personality of Magill, while 13 months in 100% French and American oak has imparted a dominant, toasty oak presence in both flavour and structure. Such prominent oak seems out of place in the modern Penfolds style. While its juicy fruit is appealing from the outset, such levels of new oak cry out for time to soften and integrate. It will come together in time.
92 points
Drink 2026-2031
Penfolds Bin 169 Coonawarra Cabernet Sauvignon 2016, $360
14.5% alcohol; 13 months in new French oak hogsheads
Alongside Bin 407, here's evidence that 2016 was a grand vintage for cabernet in Coonawarra. A short growing season accelerated by a warm December was moderated by a mild January and February, creating a cabernet that unites concentration and depth with fragrance and precision. Crunchy, exact blackcurrant, cassis and mulberry fruit of impressive concentration are intricately woven with well-poised acidity and enduring Penfolds tannins of fine, confident structure. In line, length and sheer, all-consuming glory, this is one of the greats. Bin 169 is only created in the greatest seasons, and 2016 is emphatically worthy, a flattering from the outset that will only win more hearts as the decades unravel.
97 points
Drink 2036-2046
Penfolds RWT Bin 798 Barossa Valley Shiraz 2016, $200
14.5% alcohol; 12 months in 72% new French oak hogsheads
An impressively deep, bright purple hue heralds an RWT of great stature and spine. This is a commanding vintage that delivers powerful, spicy satsuma plum and blackberry fruit, while lacking nothing in structural assuredness of firm, fine tannin endurance. It culminates in a finish of impeccable line and enduring persistence. One of the greats in the twenty year history of RWT, and set to go down among the longest lived.
96 points
Drink 2031-2041
Penfolds Bin 707 Cabernet Sauvignon 2016, $600
14.5% alcohol; Coonawarra, McLaren Vale, Barossa Valley, Adelaide Hills; 20 months in new American oak hogsheads
2016 is a commanding season for Bin 707, building considerable presence thanks to the combination of a warm start to summer and mild, slow ripening thereafter. The result delivers layers of crunchy, tangy black- and redcurrant fruit of impressive concentration and focus, met squarely with firm American oak, serving to stifle the precision of fruit a little at the moment, but promising to release it given sufficient time. As ever, it screams out for decades in the cellar.
96 points
Drink 2036-2051
Penfolds Grange 2014, $900
14.5% alcohol; Barossa Valley, McLaren Vale, Wrattonbully, Coonawarra, Clare Valley, Magill Estate; 98% shiraz, 2% cabernet sauvignon; 20 months in 100% new American oak hogsheads
The challenging seasons define the greatest estates, and, in true First Growth form, this is perhaps nowhere more resoundingly exemplified in Australia than the depth of blending power of Penfolds Grange. 2014 was an erratic season with heat spikes and rain events, saved by cooler conditions from mid-autumn. This is consequently no blockbuster Grange, but unashamedly celebrates a more understated, spicy and structured style. Black cherry and satsuma plum fruit is supported masterfully by a firm, fine chassis of long-enduring tannins. This is no inky, brooding release, but rather a vintage that celebrates space and refinement. It's all the more for it, lacking nothing in consummate line and unrelenting persistence. It won't make headlines but it will make for a great drink, and for that I admire it immensely.
Drink 2034-2044
97 points
Penfolds Lot 518 Spirited Wine with Baijiu NV, $150
21.5% alcohol; 2017 shiraz fortified with Baijiu
In more than just a symbolic merging of two cultures, Lot 518 is the culmination of Penfolds fortified winemaker James Godfrey's extensive trials in fortifying South Australian shiraz with China's deeply historical and incredibly popular Baijiu spirit. This spirit serves to bring soy notes and umami to the black fruits and Ribena of shiraz. The result is uniquely textural, complex, drying and salty, with characters reminiscent of Marmite, coffee and seaweed. It's not for me, but I applaud the daring to embrace the cultural depth and unique taste of our most important export market.
92 points
Drink 2018
Penfolds Lot 1990 Pot Distilled Single Batch Brandy 1990, $425
42.0% alcohol; single vintage, single batch brandy
Penfolds has had a history of significant brandy production since 1889. In 1990, James Godfrey purchased a batch of 1990 brandy, immediately tucked it away in barrels, and it's been there ever since. 'It always looked very special, so we didn't blend it or do anything with it,' he said. James and his team tasted it every year for 28 years before recently proposing it to the Penfolds marketing team as a special release. 'A lot of people make brandies around the world, but what would make this exceptional, interesting or unique to Penfolds?' he asked. The answer came in three ways: finishing ageing in Grandfather barrels for depth and nuttiness and chardonnay barrels for smoky overtones, and liqueuring with Grandfather Tawny fortified rather than sugar, for depth and roundness.
The result is the culmination of James' lifetime of experience. In mere mortal hands, such creativity could make for a disjoint style, but here, to the contrary, every little detail is present and visible yet nothing pokes its head out, a philosophy that James has refined through decades of crafting Penfolds fortifieds. The result is a wonderfully evocative and complex brandy that seamlessly and masterfully morphs the magnificence of a remarkable old brandy with the complexity of a hint of Grandfather and a tweak of young oak. It boasts a core of plum, wonderful layers of roast cashews, butterscotch, fruit mince spice and orange peel, lacing this maelstrom of complexity together with masterfully silky smoothness. It possesses the DNA of Grandfather yet it's categorically unique, deeply powerful in complexity, profoundly enduring in persistence and yet elegant and delicate in its poise and balance. A remarkable achievement.
98 points
Drink 2018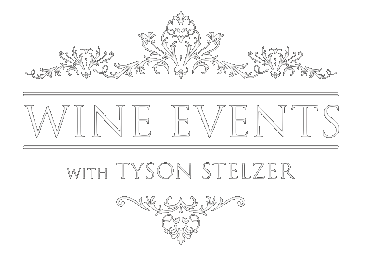 We'd love to add you to our list of friends so you're first to receive updates on all our upcoming dinners, tastings, tours, articles and books.