Every year I have countless tastings with winemakers where they unveil monumental red wines years before they will ever be released. Great vintages of all the household names, wines that are so young and taut that they're practically undrinkable. We forgive them because they're unreleased. By the time they're in the market in a few years time they will be vaguely approachable without fear of ripping your throat out (most of the time!). This year, the pre-releases I've seen have mostly been 2008s and more recently the odd 2009 (but most 2009s are still in barrel). Wines whose makers wouldn't dream of releasing them to the public for years. Mike Press' Merlot, Shiraz and Cabernet have just as bright a future ahead of them, but he releases them much earlier, at a fraction of their true value.
To understand where these wines are going, I first tasted them a year ago and then, this week, I double decanted a bottle of each of them and tasted them every day for a week to watch them evolve. These wines have hardly budged in a year. They will move like turtles in the cellar and ultimately win the race in a decade… or two.
Every year I say the same thing, and it is just as crucial with 2009 as with any vintage yet: do not, under any circumstances, drink Mike Press Merlot, Shiraz and Cabernet now. Give them at least twelve months and preferably twelve years. If you have a moment of weakness, you must toss the wine vigorously around the largest decanter you can lay your hands on until your arms are sore. Good luck, and may the force be with you.
Mike Press Adelaide Hills Sauvignon Blanc 2010, 14.0%, RRP $12
Forget those towers of Kiwi cleanskins at Dan's because this is where Savvy is at this year, and there's no asparagus, tinned peas or cat's pee to be found. Crunchy, clean, fresh and immaculate, this is a concentrated and powerful Sauvignon, packed with juicy passionfruit and zesty kaffir lime.
89 points
Mike Press Adelaide Hills Chardonnay 2010, 14.0%, RRP $12
With no hint of oak to be found, there's nothing standing between this wine and the cool, mineral elegance of its graceful Adelaide Hills site. The result is a fresh style with a crunchy finish, focused on lemon blossom and grapefruit flavours. It has the versatility to stand in for a zesty Riesling or Semillon.
88 points
Mike Press Adelaide Hills Rosé Pinot Noir 2010, 14.0%, RRP $12
Great rosé never looks like red cordial, rather more like the pale blush of salmon. In an elegant and soft guise, there are some pretty nectarine and watermelon flavours along the way here. For Mike's first rosé under this label it's a pretty good start. All it needs now is a bone dry finish next year (pretty please!). If you can't wait until then, chill this thing down as cold as you can.
88 points
Mike Press Adelaide Hills Pinot Noir 2009, 13.0%, RRP $14
Here's a challenge: Line this wine up against every other single vineyard, small producer, sub-$15 Pinot on the shelves and pick the one that is varietally correct, pretty and an enjoyable drink. Fooled you, there are no others! And that in itself is reason enough to stock up big time on this little beauty. We adored the last Mike Press Pinot, but that was years ago, and the fruit hasn't been good enough for him to make it since, so who knows how long it will be before the next one lands? In the meantime, there's nothing but good news here. It's a gentle cherry/berry style with a fresh violet lift and some spicy complexity on the finish. Fine tannins give it more definition and structure than you'd expect. It's only going to get better with two or three years in the cellar, so make sure you go long on this one.
91 points
Mike Press Adelaide Hills Merlot 2009, 14.0%, RRP $14
If you love merlot because it's soft, fleshy and devoid of any kind of expressive personality, read no further, this wine is not for you. This is real merlot, structured, grippy and screaming out for a decade in the cellar. Don't be too concerned, though, because when it does emerge it will be a stunner, with a pretty violet perfume, elegant berry fruits and very finely textured tannins.
91 points
Mike Press Adelaide Hills Shiraz 2009, 14.0%, RRP $14
This is where it's at. Introducing the best Mike Press Shiraz since 2006. This wine has the longevity of 2007 (which will be among the longest lived Mike Press wines), the body and weight of the 2005 and the restrained oak of the 2006. This is Mike Press at his most cool, calm and poised, toward the lower end of the alcohol scale (hooray and hoorah!) and with all the freshness and vitality that goes with this. A core of black plum and dark chocolate fruit swirls with mixed spice and pepper, held taut by a seamless ribbon of fine, fresh acidity and beautifully fine, supple, textural tannins. Do not touch it for two years, preferably five, but it will be a decade or two before it really comes into its own, at which time it will rightly take its place among the great vintages of Mike Press Shiraz.
94 points
Mike Press Adelaide Hills Cabernet Sauvignon 2009, 14.0%, RRP $14
I first tasted this wine when it had barely been in barrel a couple of months. Already it was clear that this was a special vintage for Mike Press Cabernet. I've waited in expectation for more than a year for the finished wine to land. And land it has, but the wait is far from over. A vigorous double decant and energetic swirling action was in order, but still it was reticent, so back in the bottle for half a day, a full day, a day and a half and still counting. The first thing you'll notice this year is that this is no brooding, impenetrable black thing. Its medium hue is much more elegant, setting the pace for everything that is to come. This is my kind of cabernet. Unlike shiraz, cabernet at its best is floral and perfumed, and this cooler expression allows its aromatics to open up wide to reflect nuances of violets and blackcurrants. On the palate, cherry liqueur and fresh tobacco is backed by a firm layer of dark chocolate oak and a solid undercurrent of fine tannins. The oak pokes out at all angles, as it always does in Mikes' wines at this age. Is it too much oak? Of course it is. But it's quality French oak and we never criticise so much oak in Grange, cru Bordeaux, Grand Cru Burgundy or Barolo because we know they'll shed it after a decade or two in bottle. Nothing new here. After a day and a half, crunchy blackcurrant and redcurrant fruit began to emerge from behind that oak curtain; a certain sign of greatness in years to come. Don't be fooled by the subtlety of the fruit this year: 2009 will go down among Mike Press' finest cabernets, but it will take at least a decade to get there. And when it does, you'll find me there, revelling in it. I hope you'll save a bottle or two and join me.
94 points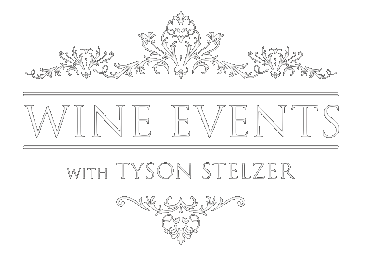 We'd love to add you to our list of friends so you're first to receive updates on all our upcoming dinners, tastings, tours, articles and books.