First published in Barossa Living Autumn 2010
Autumn is my favourite season in the Barossa. Warm, sunny days turn grapes from pale green to glorious hues of purple or yellow as verdant leaves are transformed into fields of gold and red. The community comes to life as the rhythm of harvest quickens everyone's step. The deep, purple lifeblood of the Barossa flows from crushers to tanks and barrels. Another vintage is born.
But there's a better reason why this is my favourite season. Now is the time to discover a new vintage – but not 2010. As barrels are emptied to make space for new wines, a flood of reds from previous vintages appear on the shelves. It's open season for red wine tasting, and cooler days make this the perfect time to do the rounds of the cellar doors.
What can you expect from the Barossa's 2008 and 2009 reds? Don't listen to premature reports that the heatwave of 2008 wrote off the vintage. Those winemakers who harvested before it have made some of their best reds in years. What of the heatwave of 2009? It's still early days, but this could be one of the best seasons for Grenache and Mourvèdre in a very long time.
The key to the most profound wines of these vintages is balance of flavour, oak, acid, tannin and – importantly – alcohol. In your tasting travels, be wary of wines that taste porty, spirity or dried out as these can be signs of excessive alcohol – a clue that the fruit may have been harvested too late.
Yalumba Bush Vine Grenache 2008, $17
Yalumba is the home of some of the Barossa's best bargain quaffers. With its pretty rose petal perfume and flavours of berry fruit compote, red liquorice and pepper, this is a spicy little party animal that will keep everyone well entertained.
Spinifex Rosé 2009, $19
This wine looks the goods before you even open the bottle: smart label, pale colour and great price. The real excitement starts when it loses its cap and you discover an understated and sophisticated style with subtle pomegranate, pink grapefruit, rose petal and strawberry hull flavours.
Pirathon by Kalleske Barossa Shiraz 2008, $23
In a spectacular custom bottle, you're getting a lot of Kalleske Shiraz for your buck here. It's a juicy, fruity style, reminiscent of spicy stewed rhubarb and plums. There's no need to cellar it, so get stuck in right away. Give it a bit of a chill as this will tame its alcohol.
Turkey Flat Butchers Block Shiraz Grenache Mourvèdre 2008, $27
Is this the best Butcher's Block yet? It's a great expression of this classic Barossa blend, in a soft, approachable style to enjoy this autumn. Think plush red cherries and stewed plums with Christmas spice flavours.
Elderton Neil Ashmead GTS Grand Tourer Barossa Shiraz 2008, $70
This is like an original 1970 GTS Monaro – it's pure, authentic, classy and in no way suped-up. The octane level is well controlled, leaving plenty of space on the road for its blueberry, plum and exotic spice flavours. Over-extracted muscle machines, move aside – this is the real thing.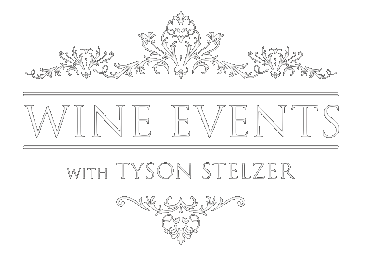 We'd love to add you to our list of friends so you're first to receive updates on all our upcoming dinners, tastings, tours, articles and books.