This article first appeared in Style Magazine, January 2008
Tyson Stelzer
Why does one of the most multi-talented white grapes in the world so often get overlooked? Tyson Stelzer explains why you should be drinking more Riesling.
It must be one of the biggest mysteries of the modern Australian wine industry that sales of Riesling are on the decline.
Every time I ask winemakers and wine industry folk what they're drinking at the moment, they keep coming back to Riesling. Aussie Riesling, Kiwi Riesling, German, French… Riesling, Riesling, Riesling.
And it's equally true at my place, where more Riesling gets guzzled than any other grape. If people "in the know" can't get enough of it, why are Riesling sales so dismal?
Perhaps it's the old stereotype of sweet dross in ugly bottles? Or maybe it's suffered in the wake of the rise of savvy Sauvignon or precocious Pinot Gris? Whatever. There's no good reason why Riesling shouldn't be high on your drinking list.
The days of sickly sweet pretenders are long gone. Riesling's fresh, zesty lemon and lime flavours make it one of the most multitalented grapes when it comes to sidling up to summer cuisine. It's the perfect thing for seafood and salads and the saviour of all things Asian!
Left in the cellar for a few years, Riesling blossoms like no other white wine, becoming richer and fuller and taking on flavours of honey, toast and spice. Now it's ready to get it on with a full-on roast chicken (or any bird, for that matter).
For great Aussie Riesling, look no further than South Australia's Clare and Eden Valleys, which have been responsible for world-class Rieslings for decades. In more recent years exciting things have also been emerging from Henty (VIC) and Frankland River (WA).
Riesling will see you right through to your dessert course, with semi-sweet examples from New Zealand or full-on "Botrytis", "Late Harvest" or "Cordon Cut" Rieslings from Australia. This is where Germany comes into its own as well, and a quick German lesson will help you get started. For a dry wine, look for "Trocken", often labelled "Kabinett". "Halbtrocken" (half dry) wines tend to be "Spätlese" (late harvest), while "Auslese" (special late harvest) is sweeter again. "Beerenauslese" is very sweet and "Trockenbeerenauslese" (try saying that after a few glasses!) is turbo juice!
The best news is that Riesling is the bargain of the year in Australia again this year. There are scores of brilliant finds under $20 and the best in the country (Grosset Polish Hill – see Style November 2007) sells for less than $45. Don't miss it.
Tyson's Picks
Leasingham Wines Circa 1893 Riesling 2007, $10
A cheeky little Riesling from a masterful outfit, this will slot effortlessly into your summer entertaining without breaking the bank. Stock up! (McGuires)
Pewsey Vale Museum Reserve The Contours Riesling 2002, $27
Brilliant Riesling hailing from the Eden Valley 'vintage from the gods,' Contours comes pre-aged and ready to drink. This is the best mature Riesling on the shelves this year. (1st Choice, Era)
Mount Horrocks Cordon Cut Riesling 2007, $31 (375mL)
This is my fav Aussie sweet wine, packed with decadent lemon and lime syrup flavours and balanced perfectly with zesty acidity. (1st Choice, McGuires, Vintage Cellars)
Leo Buring Leonay DW K17 Eden Valley Riesling 2007, $35
Brace yourself for an unnerving experience or – better – leave it in the cellar for as long as you can keep your hands off it. This is a classic Leonay with a lot of drama going on in the glass! (Dan Murphys, Era, Festival, Vintage Cellars)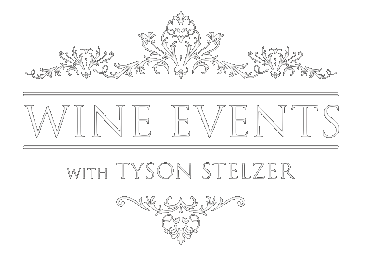 We'd love to add you to our list of friends so you're first to receive updates on all our upcoming dinners, tastings, tours, articles and books.