This article first appeared in Style Magazine, February 2008
Tyson Stelzer
There's only one rule you need to know to find a great wine, writes Tyson Stelzer.
How do you select a great bottle of wine? It seems most people grab the first thing they find with a pretty label. This is about as effective as buying a pair of shoes because you like the box!
Perhaps you buy purely on price? You certainly have a better chance of success than the label buyer, but these days even a hefty price doesn't guarantee a great wine.
If you know what you like, you might shop for a particular grape variety. If you're really into the wine game, maybe you hone in on certain wine-growing regions or highly-rated vintages?
This is all helpful, but there are still plenty of duds on the shelves and finding a good bottle can seem like navigating through a minefield. This is why I publish my picks every month (I reject 200 bottles for every one included here).
But what do you do when you don't have recommendations on hand? There's only one rule you really need to remember, and it's more important than label, price, variety, region and vintage. Just as a great chef makes for a great restaurant, a great winery makes for great wine. The name of the producer is your most reliable guide.
Right now the three most important names to remember are De Bortoli, Yalumba and McWilliams. These are three of Australia's largest family-owned wine companies, you'll find their wines everywhere and when it comes to value-for-money at every price, they are streaks ahead of everyone else on the planet.
Between them, you'll find brilliant examples of virtually every wine style spanning most Aussie regions. De Bortoli is based in VIC's Yarra Valley, Yalumba in SA's Eden Valley and McWilliam's in NSW's Hunter Valley and all three source fruit from around the country.
When you have less than $10 to spend, the brands that will really excite you are De Bortoli's Windy Peak (everything), Deen De Bortoli (whites) and Sacred Hill (rosé), Yalumba Oxford Landing (everything) and McWilliams Hanwood (Cabernet and Merlot).
You'll be well catered for up to $20 if you stick with De Bortoli Gulf Station (everything), Yalumba Y Series (everything) and McWilliams' Lillydale (Chardonnay) and Catching Thieves (SSB).
Over $20, hone in on De Bortoli's Yarra Valley range, Yalumba's Barossa and Hand Picked ranges and McWilliams Limited Release. For something really special, treat yourself to PHI (De Bortoli), Yalumba Menzies or McWilliams Lovedale.
Next time you're about to grab a bottle with a snazzy label, instead go for something that's great on this inside!
Tyson's Picks
Sacred Hill Rosé 2007, $6.50
This is the only rosé under $14 that you should be caught drinking this year and when you find it on special for $4.50 you'll be beside yourself! It's a sensational spicy-berry-flavoured wine. (Widespread distribution)
McWilliams Hanwood Cabernet Sauvignon 2006, $9.50
With its gorgeous dark berry flavours, this is a stylish Aussie Cab at a silly price. It's being discounted like crazy this year, so get on board! (Widespread distribution)
Yalumba Y Series South Australia Sauvignon Blanc 2007, $12
This is a crisp, structured Sauvy which will handle seafood and mild spice. Even NZ can't deliver this level of sophistication for such a silly price. (Widespread distribution)
De Bortoli Yarra Valley Estate Grown Pinot Noir 2006, $25
Every De Bortoli Pinot is brilliant, and this one falls exactly half way up the hierarchy of five labels. It's the perfect red to get stuck into during the warmer months. (Widespread distribution)
McWilliams Mount Pleasant Single Vineyard Lovedale Hunter Valley Semillon 2006, $55
Lovedale is the best single vineyard Semillon in the world and this is a small price to pay for such a remarkable dry white wine. Drink it today or in ten years. (Widespread distribution)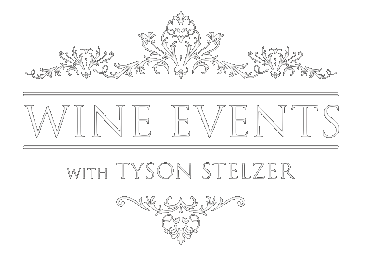 We'd love to add you to our list of friends so you're first to receive updates on all our upcoming dinners, tastings, tours, articles and books.